Everyone was excited about Nothing Phone 1. And now, after using it for several months, you may face different issues and glitches. What if the touchscreen stops working on your Nothing Phone 1? That brings everything to a halt, and you are in trouble. Don't worry! We have some quick solutions to fix the touchscreen not working on the Nothing Phone 1 issue.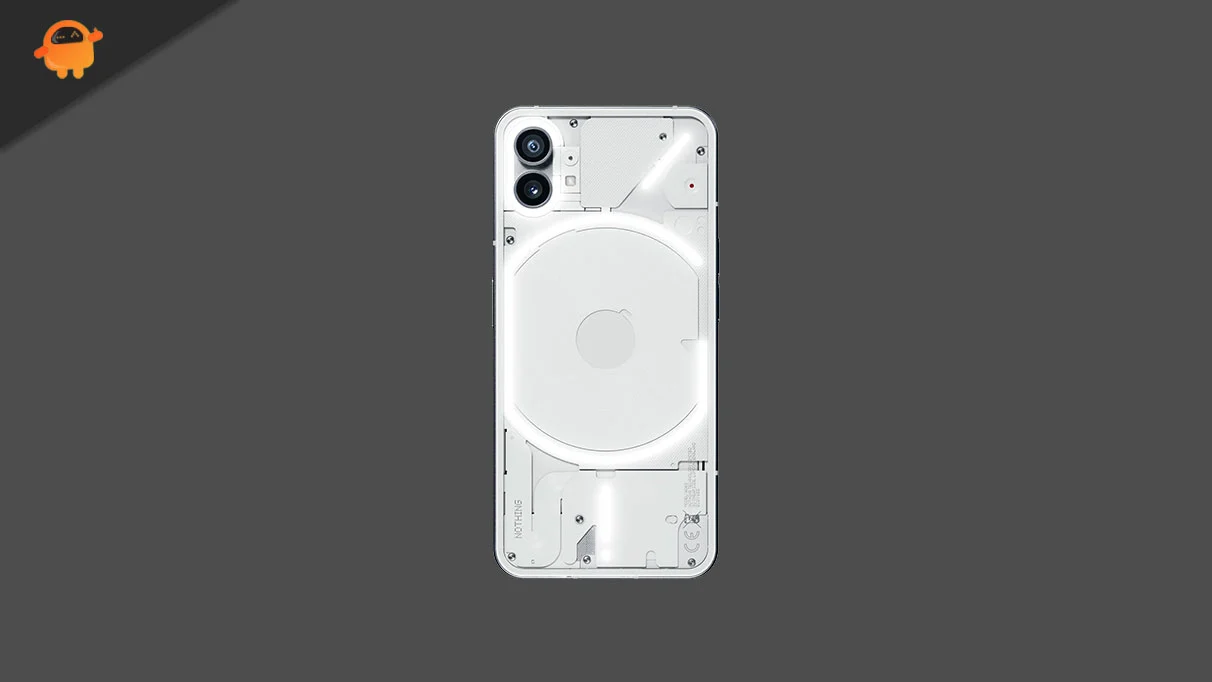 Methods to fix touchscreen not working on Nothing Phone 1 issue
1. Clean your screen
Consumer electronics hate dust and lint. This is true for your Nothing Phone 1 too. In some cases, the touch screen may stop working due to the dirt that has got accumulated. This is easy to deal with. Wipe the dirt off with a lint-free cloth. It may be dry or wet, but it shouldn't be soaked in water, as that could damage your device.
If your screen protector is dirty or there are clear cracks, it may be a good fix to replace it, as that could obstruct your touchscreen.
2. Restart your Nothing Phone 1
I know it sounds lame. However, if a minor software glitch on your device, it may get ironed out merely by restarting your Nothing Phone 1. Simply hold the power button and volume up button together until the Nothing logo appears on your display. Once your device restarts, you may be able to start using your Nothing Phone 1 touchscreen all over again.
3. Turn on safe mode to Fix the touchscreen not working on Nothing Phone 1
If the basic fixes didn't work, you might have to do something out of the box and fix software issues. If some third-party app is causing your touch screen to become unresponsive, putting Nothing Phone 1 in safe mode may do the trick. It's pretty simple. Just press and hold your power button for a while. Then, hold the power off option. Finally, choose OK in the notification to reboot to safe mode.
We are done now. You are in safe mode, and third-party applications are disabled. If your touchscreen has now started working, it is no miracle. There is some issue with a third-party app you downloaded, and you must track it down. It would be a good idea to uninstall the recently downloaded apps one by one so that you can zero down on the culprit and eliminate it.
4. Clear the System cache partition
Temporary cache files are a real drag on the system, whether it is a smartphone or a laptop. Remember, wiping the cache partition won't delete your files, and your data will remain very much intact. If too much cache is affecting your touchscreen, this operation might as well resolve it.
You simply need to turn off your device by using the power button. Now, long press the power key and volume up button simultaneously. The recovery mode will now pop up on your screen, and you will have to use the volume keys to navigate and use the power button to choose. Select the wipe cache partition operation and pick yes to confirm. Once your system reboots, your touchscreen may get resolved.
5. Factory Reset to fix touchscreen not working on Nothing Phone 1
If nothing else worked, it might be time to the factory and hard reset Nothing Phone 1. This will reset your device to factory default settings and wipe your data. However, it will still make your Nothing Phone 1 workable, and you will use your touchscreen repeatedly.
It is, again, a pretty simple process. Power off your device by pressing the volume up and power buttons together. Select power off in the option that pops up. Now, press the volume up and power buttons together for 5 seconds. After this, a Nothing logo will appear on the screen, and you will enter recovery mode. Now, navigate to Wipe data/factory reset and select it by using the power button.
If none of these steps worked in your case, we would recommend contacting an authorized service center and getting the touchscreen of your Nothing Phone 1 repaired. After all, this is the most important feature on your device that must stay protected.