Brave is a free and open-source web browser developed by Brave Software, Inc. based on Google's open-source Chromium web browser project. Brave is a more-or-less standard browser that lets users navigate to websites, run web apps and display or play online content. It has inbuilt third-party tracker blocking system which works flawlessly every time.
In this article, we will talk about what is a background and sponsored image and how can you turn off those images if you feel those are irritating. So here is the best way to turn off Background and Sponsored Images in Brave Browser.
What is Background & Sponsored Image?
For the best user interface, Brave shows a background image when you open any new tab. Those images are actually taken from either from Brave community or different brands who want to promote their brand. Those images shown in the new tab is background images and if those are the part of any promotion then known as sponsored images.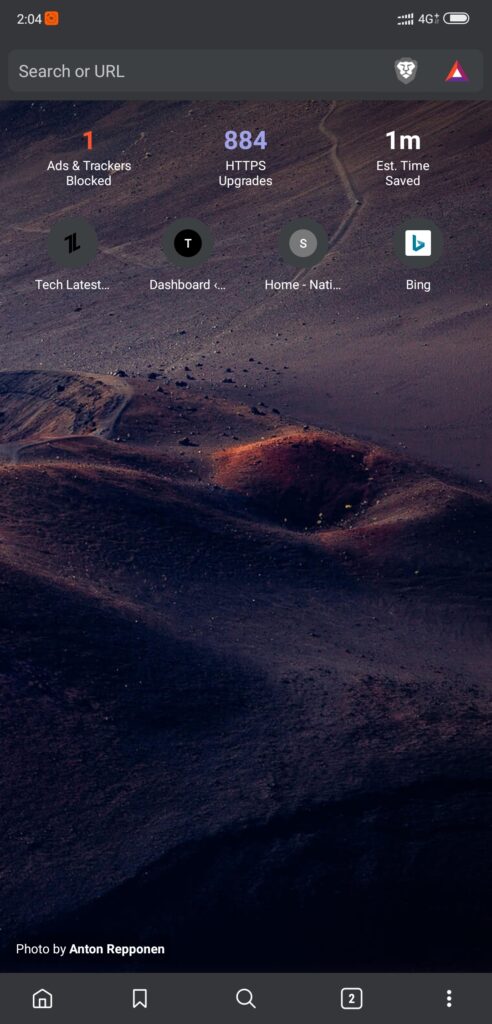 The birth of brave is actually to get rid of those annoying third trackers and cookies then you might be thinking why this sponsored image. So you don't need to worry, Brave gave us an option to allow or disallow these sponsored as well completely turning off the background images.
Also, read this: OPPO A31 Appears in Bluetooth SIG Listing; Reveals Key Specs!
Turn Off Background and Sponsored Images in Brave Browser
Follow these simple steps to turn off Background and Sponsored Images in Brave Browser:
Open Brave Browser from App Drawer.
Tap on the three dots in the lowermost left corner.
Tap on the Settings label.
Tap on the New Tab Page label under the Display section.
Toggle off the switch which you want.
If you have any issue while reading the above procedures or you are acting lazy then just have a look at the below screenshots.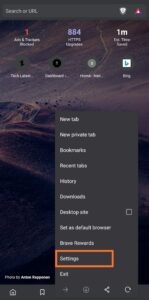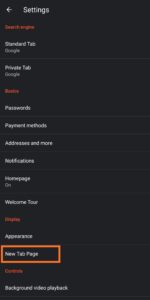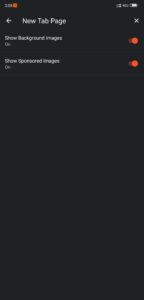 You will have to relaunch Brave Browser for the change to take effect. Simply tap on Relaunch Now to re-open the browser app. Alternatively, you can tap on Laterto continue your browsing session and restart the app later.