Microsoft Project Management Software is quite prevalent among those who need to handle the bulk of projects daily. In short terms, the business people are the most frequent users of this software instead of the ordinary person who only need it once in a blue moon or never. When a user works on MS projects, it is quite usual that he or she might need MPP (Microsoft Project's Proprietary) files to save information for controlling workload, managing finances, preparing the schedule, and handling other project assignments.
While using MPP files to save the necessary information, people usually come across a few issues, too, where corruption is the major one. Typically, when people store resource sheets, task usages, Gantt Charts, etc. in MPP files, some files face corruption. The problem persists when the user becomes unable to open the corrupted File in Microsoft Projects software. If the same happens, then you can take help from the following guide.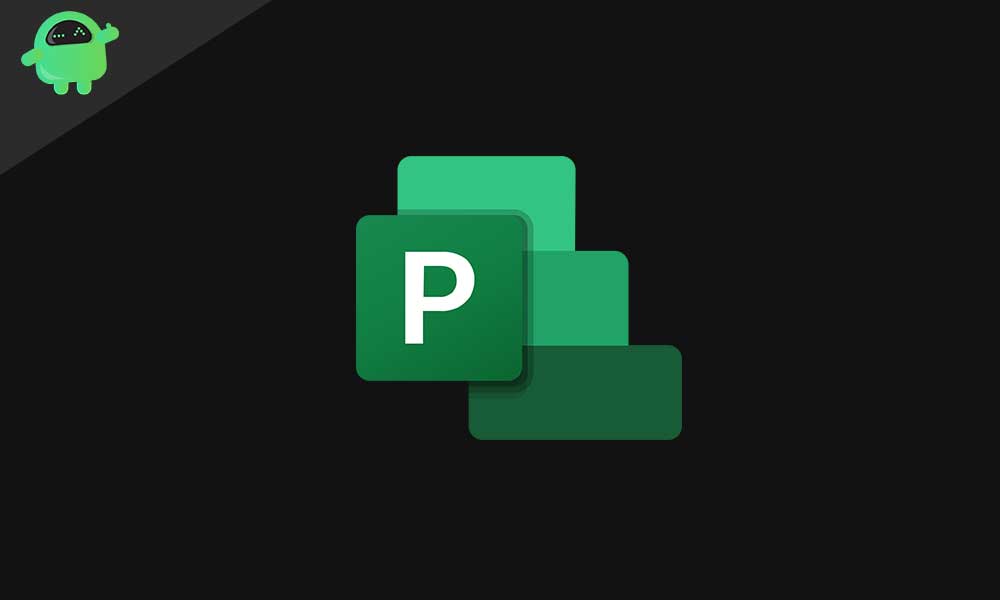 Reasons behind corrupted MPP files
MS project is responsible for storing information in Excel files, but there are several different file formats here to save data like Gantt Charts, tracking process, and Timeline. In such cases, the user becomes unable to access those files because those files face corruption issues more than Excel files. Here are the reasons due to which an MPP file becomes a corrupt one.
Power Failure: When there is any power failure or system shuts down unexpectedly, then MPP file face damage.
Working Over Network: If a user wants to open an MPP file for editing and begins the same over a network, then
Files that save on the network can face destroying.
Third-party add-ons: If there are any third-party add-ons in your MS Project, then you must know that these can damage your files sometimes.
Network Connection Issues: Sometimes, damage occurs to files when network connection face interruption while File is saving or you are working on MS project.
File Size: The other times, File can face corruption or damage when you are adding too much data into File that your File exceeds the actual file size limit.
How to become able to open corrupted Files in MS Projects?
When you encounter any of the causes as mentioned above, the problem is quite evident to come in opening the damaged or corrupted MPP file. But, your valuable information is not at any risk yet, as you can try the "Detect and Repair" tool to restore File automatically into your system. It is an inbuilt tool of MS project software with which you can handle the minor issues and detect installations settings, but a highly corrupted file is not easy to recover with it. Thus, you need to abide by the following steps to get rid of this issue.
Save Project from MS project server.
By saving a Project from the MS project server, you can import an old file and can also recover the corrupted MPP file. Here are a few steps that you need to follow.
Access to MS Project Professional Software.
Login using your credentials to the Project Server.
Then open your project along with a question mark.
Tap on File option and Save your File in the .mpp format.
Now you need to check that you have restored the project in the server as an MPP file.
Then override the previous corrupted MPP file into a new project file, and then you need to create a new instance of your File to restore the desired MPP files. Go by the below-mentioned steps for better information.
First, you need to access Microsoft Project Professional and then sign-in using your credentials.
Tap on Tools>Enterprise Options
Choose the option "Import project to the enterprise"from the menu available in the dropdown list.
Then import the project and press on Collaborate> Publish > All Information.
Tap on Collaborate> Publish > Republish Assignments.
Afterward, go for the option "Override actual work entered by resources."
Press on
With this, you will be able to open the corrupted File in MS Project software.
Conversion of MPP file to PDF format
If you want to repair an MPP file, then converting the File to PDF format is an excellent solution to your issue. With this, you might not be able to make the changes to the File, but you can access all the necessary information present in it. All you need to do is to abide by the following steps.
Open the software Microsoft Project Professional.
Tap on File> Save As.
Choose PDF format and then press on the Save
With these simple steps, you will be able to save the File as PDF to recover the data present in the File.
Convert MPP file to an XML document
In case you are unable to open a corrupted MPP file, then saving the File to XML format is also a good alternative. With this, you will be able to save features of the Excel file. Scroll down to know the steps for the conversion process.
With the help of the first method mentioned above, you need to save Files from MS project server.
Afterward, you need to access MS Project Professional.
Then press onFile > Save As > XML format > Save
MPP file recovery as a readable document
Last but not the least method is to recover the MPP file in the MS Project application itself. Typically, there is an option to create a report of any MPP file in the MS Project software. With the use of this option, you can get the readable view of the corrupted MPP file by the creation of a report. Unfortunately, you will not get the opportunity to edit or change the content that is present in the File. Still, you can view the complete project information by accessing its readable view.
If you try the procedures as mentioned above, you can always recover the MPP files even when you want to open a highly corrupted file too. Doing these MS Project Corrupt file recovery methods are quite simple functions to perform. But, if you are still unable to open an MSS file due to massive damage, then you must make sure that you are entering the valid file name along with its path to open.
Along with this, you also need to make sure that the file format you want to open is accessible in MS project software or not. In case of a negative response, you can convert the File to desired formats to open a file in MS Project software successfully. Whenever you try any method, you must ensure you have a high network connection so that no damage can occur further. If you have any queries or feedback, please write down the comment in the below comment box.