Here is a quick guide on How to Unlock Bootloader on Huawei Y5 Lite 2018. Since Huawei has stopped giving out bootloader unlock codes, we have to use other third-party un-official methods to unlock the bootloader.
Every Android OEM manufacturers lock the bootloader even though it is an Open Source. Manufacturers do it in order to save the device from any cyber attack or hackers to steal user data. However, if you need to install a custom ROM, or you wish to root your device. Then you definitely have to bypass bootloader. In Huawei Y5 Lite 2018, it is easy to unlock the bootloader unofficially. There are many third party bootloader unlock code vendors, who deliver a unique bootloader unlock codes to their users. By using this code, Huawei Y5 Lite 2018 users can unlock their device's bootloader easily.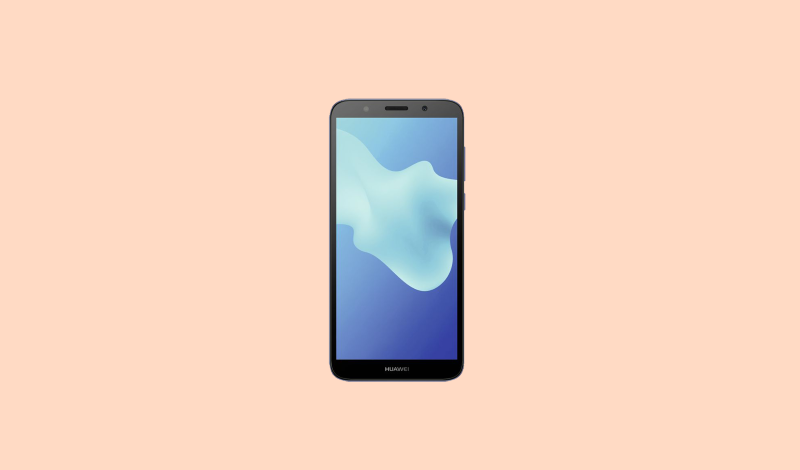 What is Unlock Bootloader?
A bootloader is like a security lock for android devices which protects system files of an Android device. If you want to flash a custom ROM or install android mods, then you need to Unlock Bootloader first. The process of bypassing bootloader is known as Bootloader unlocking.
Advantages of Unlocking Bootloader
The user can install a different operating system and custom ROMs
You can install a custom recovery
Ability to root the device easily
Remove bloatware/system apps
Flash stock ROM in the device
How to Unlock Bootloader on Huawei Y5 Lite 2018
Now if you're familiar with the bootloader unlocking process, then let's start unlocking bootloader of Huawei Y5 Lite 2018. If you're new to unlocking bootloader and have never done it before then don't worry. We will be guiding you through each step of the process.
To make the task easy, we have divided the unlocking process into two parts. In the first part, we will brief you about the files requires and Pre-Requisites for the bootloader unlocking process.
Required Files on your PC:
These are the files you will be needing to unlock the bootloader of Huawei Y5 Lite 2018. Please, download them before proceeding with the procedure.
Pre-Requisites:
You need a working laptop or PC.
Charge the Huawei Y5 Lite 2018 to at least 50% to avoid any sudden shutdowns during the process.
Take a complete full backup of your personal data, including the internal storage.
Now note your IMEI no by dialing *#06# also make note of the ProductId by dialing # *#1357946#*#*
Unlocking Bootloader of your Android device may void your device's warranty. GetDroidTips will not be responsible for any internal/external damages to the device that may happen while/after following this guide. Please proceed if you know what you're doing!
Purchase the bootloader unlock code
As we told you above that Huaeri have stopped giving our bootloader unlocking codes to its users. To solve this problem, many third-party vendors are giving such codes for a fraction of money. These codes range between 20$ to 60$ by different sites.
We are linking a few reliable companies who provide bootloader unlocking codes to users. All you need is to provide them your device IMEI number and they will send the unlock code within 14 days of time period.
Steps to Unlock Bootloader on Huawei Y5 Lite 2018:
If you're done with pre-requisites and have successfully got the bootloader unlocking code, then you proceed with this process. Please follow all these steps carefully.
First of all, enable the Developer Option
To Enable the Developer Option, Go to your Settings –> System -> About Phone -> Now Tap on the Build Number 7-8 Times until you see a toast message "Developer option enabled"
Now go to Developer option in the settings and Enable OEM unlock
Once you have got the unlock code, then save the unlock code somewhere safe
Now open the ADB and FASTBOOT folder and open the command window / PowerShell by holding SHIFT key + Press right click on the mouse.
Turn off your phone and Press Volume Up and Power button simultaneously to open Fastboot mode or enter the command. To enter the command, you need to connect your phone to PC using USB Cable.

adb reboot bootloader

Now unlock your device's bootloader with this command line.

fastboot oem unlock ******

Note: You need to replace the ****** with the unique unlock code which you purchased. For eg. your unlock code is 7DFG5JKS980289NKN then you have to type:

fastboot oem unlock 7DFG5JKS980289NKN

Once it is done, you can reboot your phone. Now you can install TWRP Recovery, Custom Kernel, Root or even install Custom ROM. Enjoy!
So this is how you can Unlock Bootloader on Huawei Y5 Lite 2018. If you're facing any trouble or problems with the guide, then let us know. We will be happy to help you. Thank you for reading and have a wonderful day!