UFI Box is a useful eMMC service tool that can read eMMC user data and also repair or resize or format or erase or read/write/update the firmware on eMMC in Samsung devices. Whereas it also supports some Chinese devices like Sk Hynix, Toshiba, Kingston, micron, and other brands. Now, you can use the UFI Box to Unbrick an Android device, Flash using Engineering Firmware, and Fix IMEI. Check out the full step-by-step guide below for a successful task.
The UFI Tool also reads user data, update firmware, can read boot image, repair eMMC on an Android device, etc. If in case, your Android device gets bricked due to any reason, you can unbrick your phone by replacing eMCP using the UFI Box. Now, without wasting any more time, follow the steps.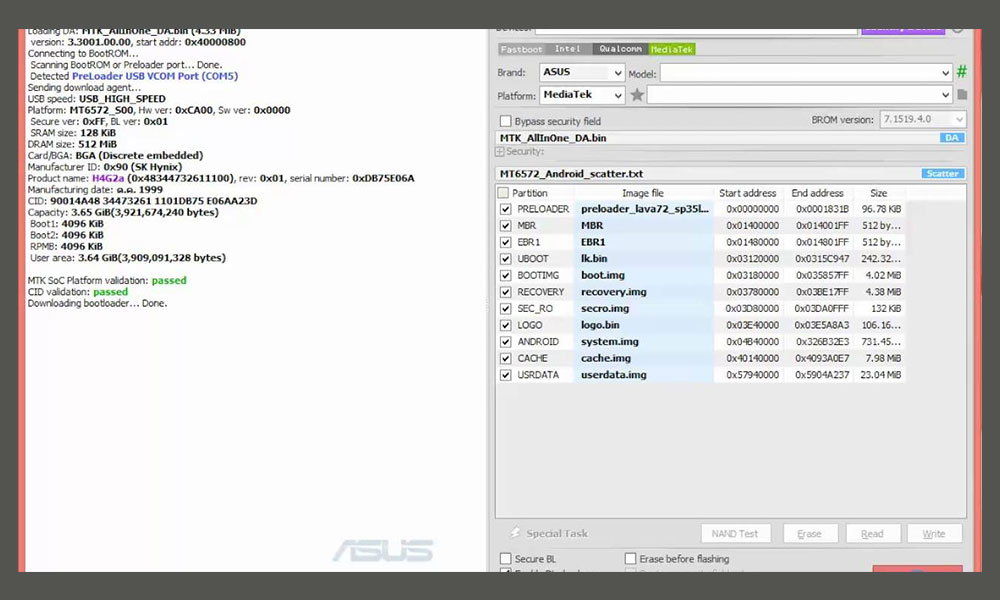 How to Unbrick Android device by replacing eMCP using UFi Box
If your handset stuck on the brand logo, follow the below steps. Here we've provided an example guide for the Meizu y15 (M3s) model. The steps and process will be the same for almost every model.
Launch UFi Android Toolbox. Get UFi Box from here.
Head over to the device Processor tab. Like if your device is powered by MediaTek chipset, then select MediaTek or select Qualcomm for Snapdragon chipset devices, etc.
Make sure to select the device brand, model number, firmware, processor properly for a successful operation.
Now, click on the Identify Device > you will get eMCP details, partition details, and Android system info as well.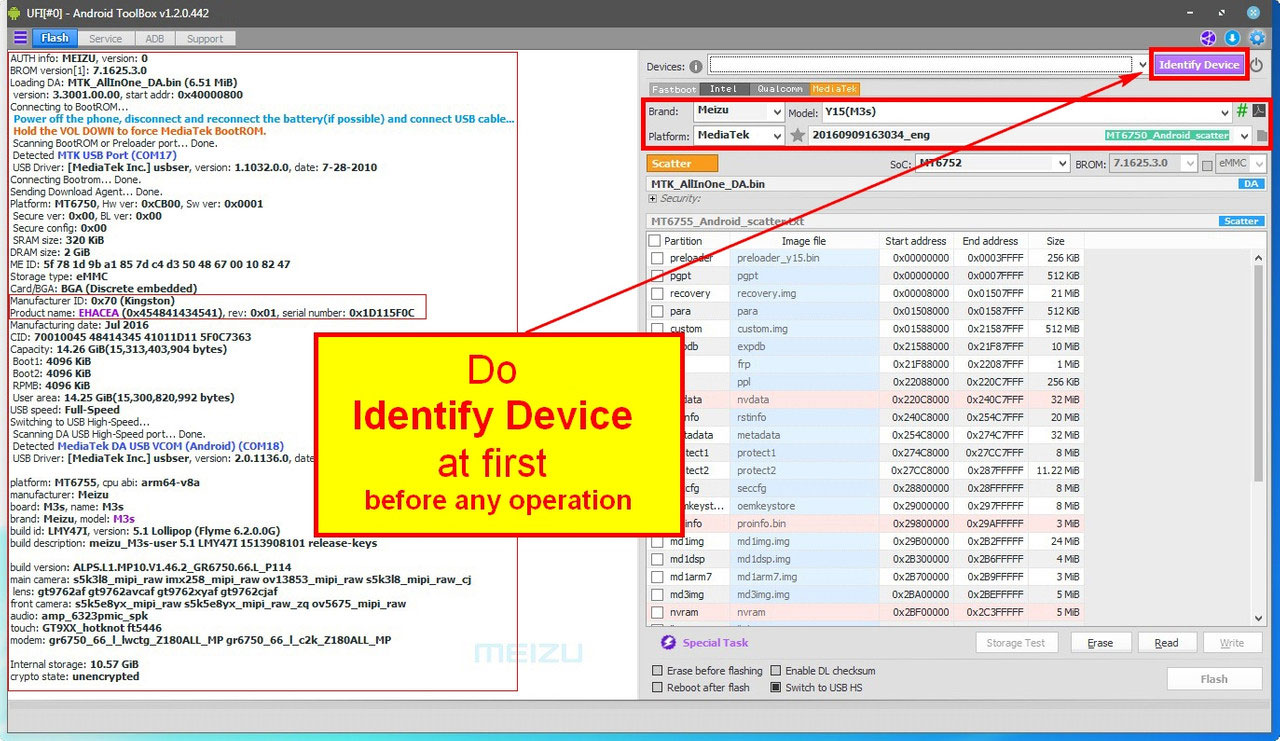 Before doing anything, make sure to take a full backup important things via the Read button (such as preloader and NV partitions)
However, you may get error notice while backup and performing a factory reset.
Try to Erase All except the Bootloader. If you only Erase eMCP user data, it will still give you an error. Therefore, eMCP needs to be replaced.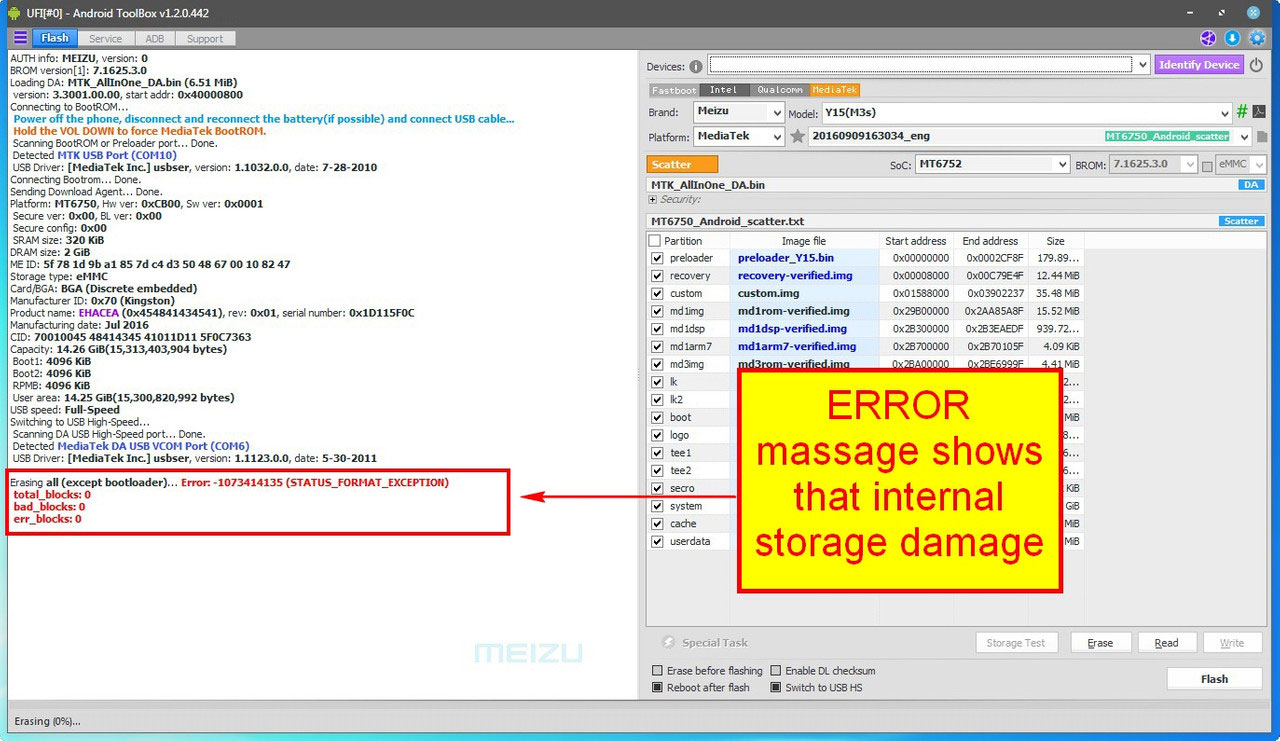 You can use eMCP SK Hynix with CID supported by Preloader for your MediaTek device. (Will vary according to your device)
Launch the UFi eMMC Toolbox.
Identify the eMMC and Nand Test.
Go to the Factory Image and write the firmware directly to eMCP. It will also reconfigure the partition boot.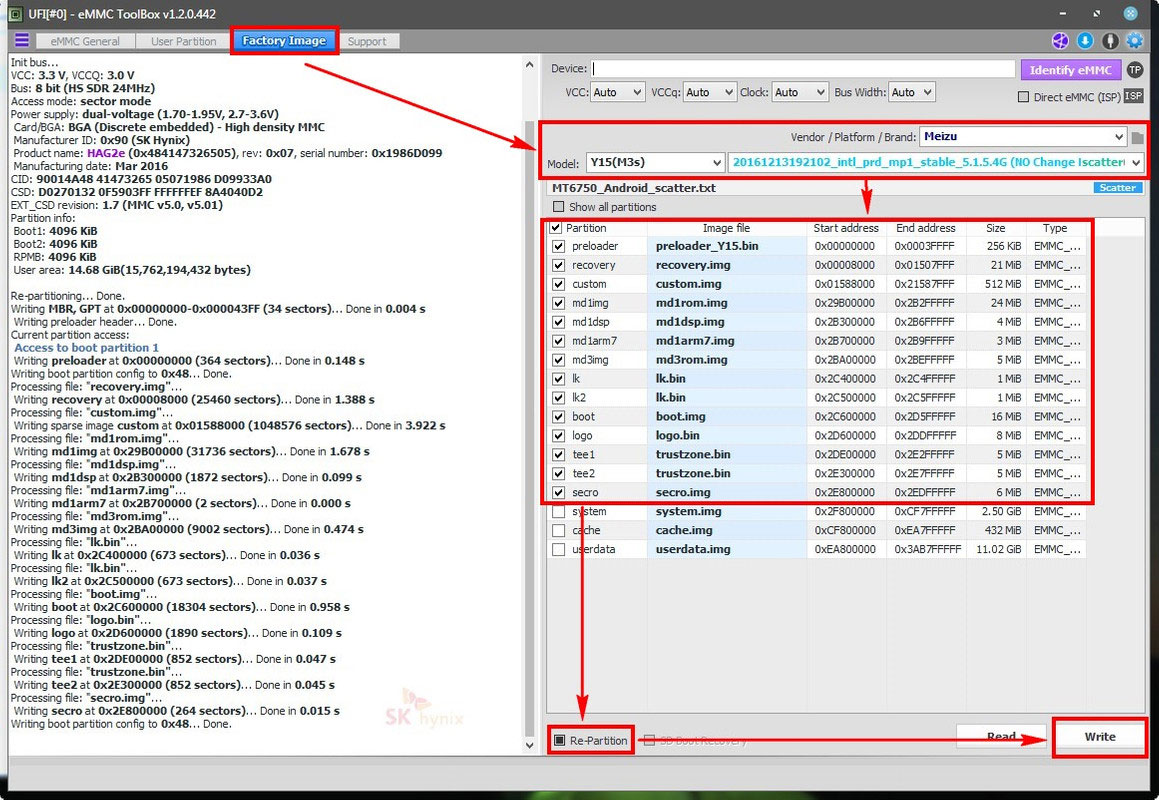 Click on Identify eMMC again.
Then go to User Partition tab > Now, the eMCP is ready to install to PCB.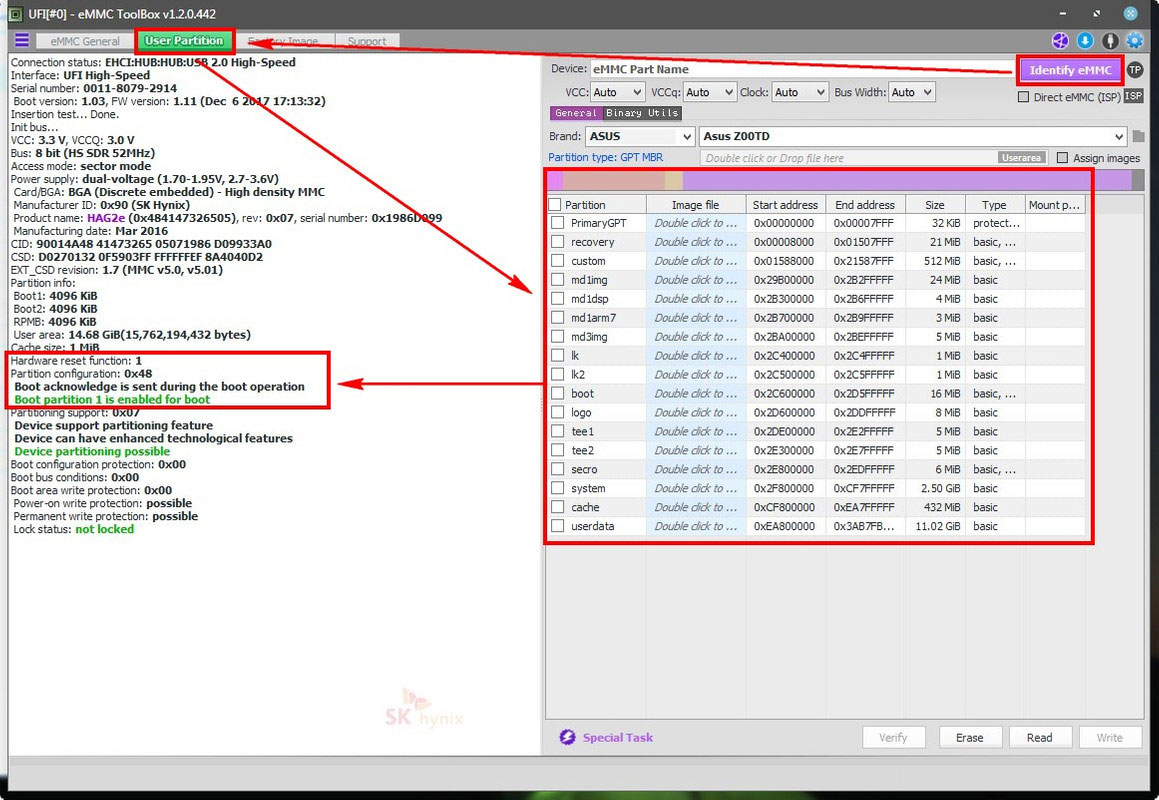 Once the eMCP is installed, you will need to flash again via UFi Android Toolbox.
How to Flash using Engineering Firmware on UFI Box
Download firmware according to your device model which can be found in Support.
Click on Flash to install the firmware.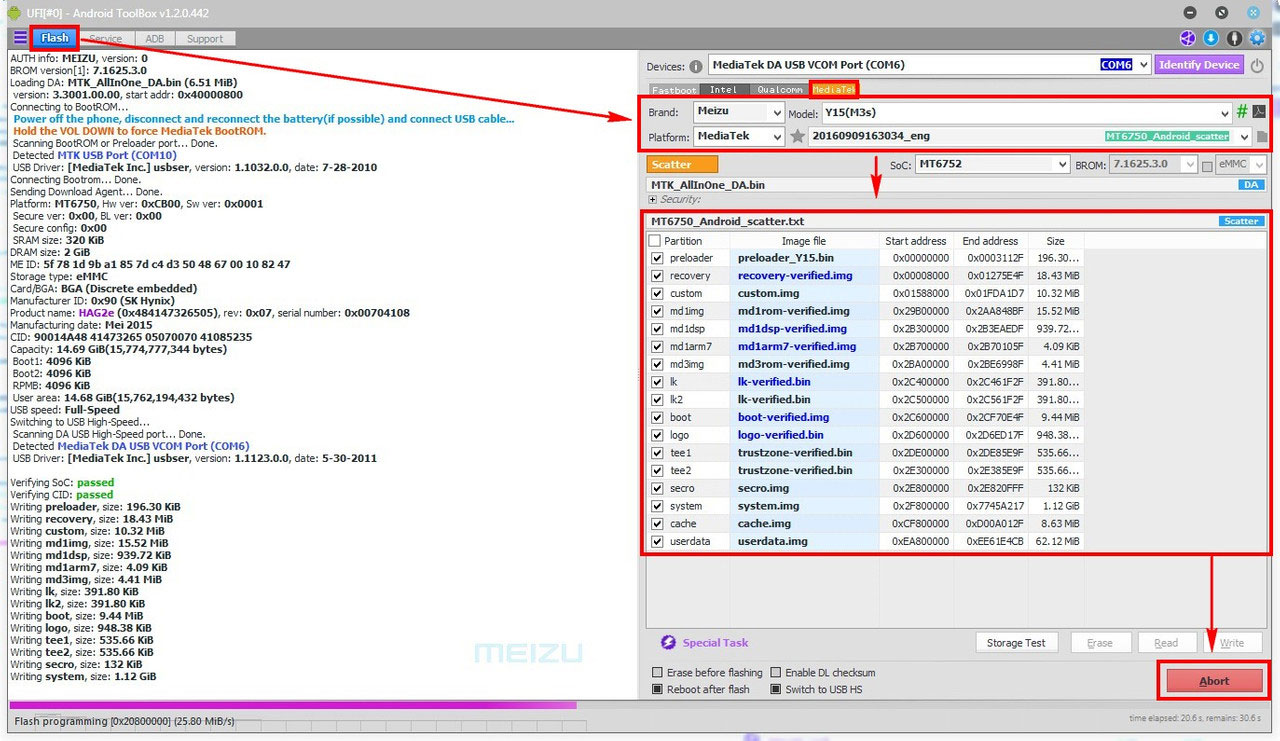 After a complete flashing process, turn on the handset.
Now, the device interface will look like a stock Android.
How to Rewrite Original IMEI number by Meta mode (UFI Box to Fix IMEI)
Use the Engineering Firmware to write the original IMEI on your device via the Meta mode.
Go to Service > select the device details > select the IMEI numbers > Click on Write.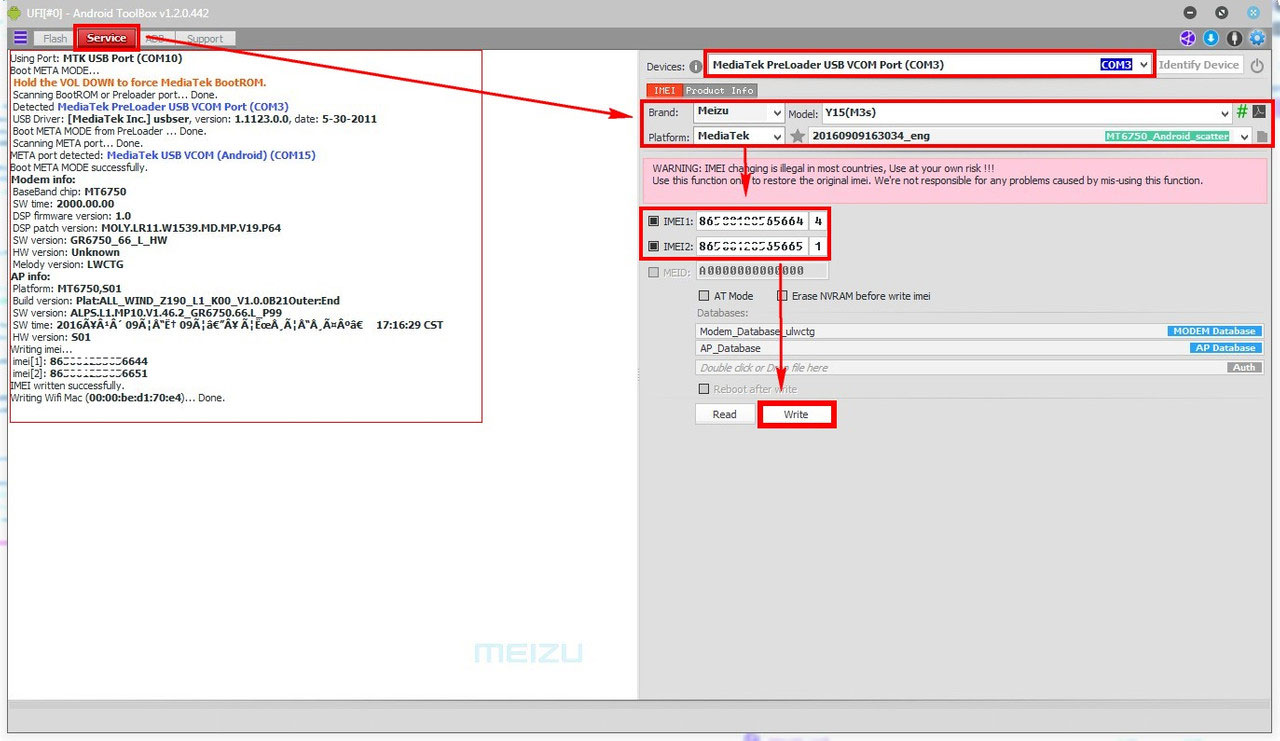 Once the IMEI is flashed, you will need to reinstall the firmware on your device.
As usual, firmware files will be available in the Support option.
Click on Flash > select the firmware and device details > check all the boxes files except the Preloader.bin file.
Click on the Flash button.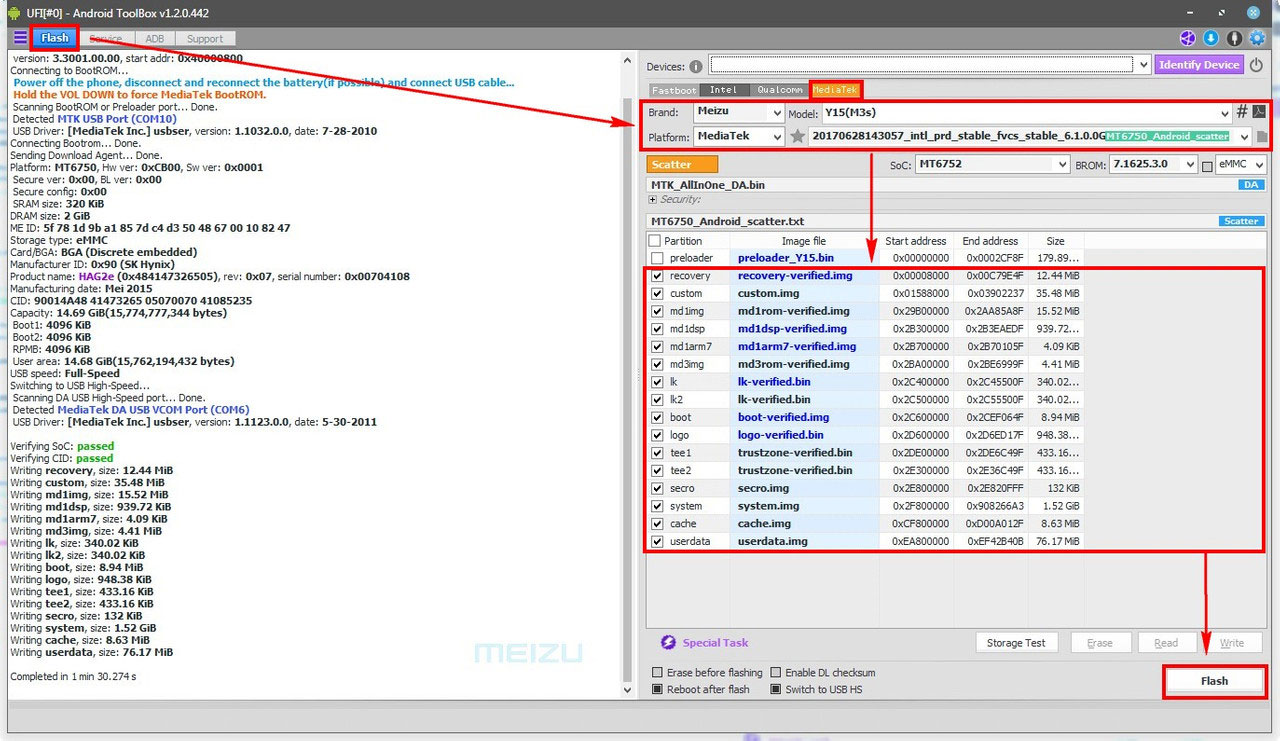 Now, you can type *#06# on the dial-pad on your device to check IMEIs.
That's it, guys. You've replaced eMCP for your device and flashed the IMEI again using UFi Box successfully. For any queries, let us know in the comments below.
Source: Martview