Unfortunately, for many Venmo users, the bank verification is not working. They are complaining that Venmo is not verifying their bank account. Well, this error may occur due to bad internet connectivity, servers issue, wrong account credentials, etc. But, no one is currently able to pinpoint the main culprit behind this issue.
Talking about Venmo, PayPal owns Venmo and it is part of PayPal's growing family of brands. It is basically a mobile payment tool that lets you send and receive money with ease just like any other payment app. With Venmo, anyone, whether a student or a business owner, can save money and keep track of their finances. But, these types of issues make users think twice before signing up for this service.
Anyway, now no need to worry as we have some tricks that will help you resolve the Venmo not verifying bank account issue. So, let's jump into it.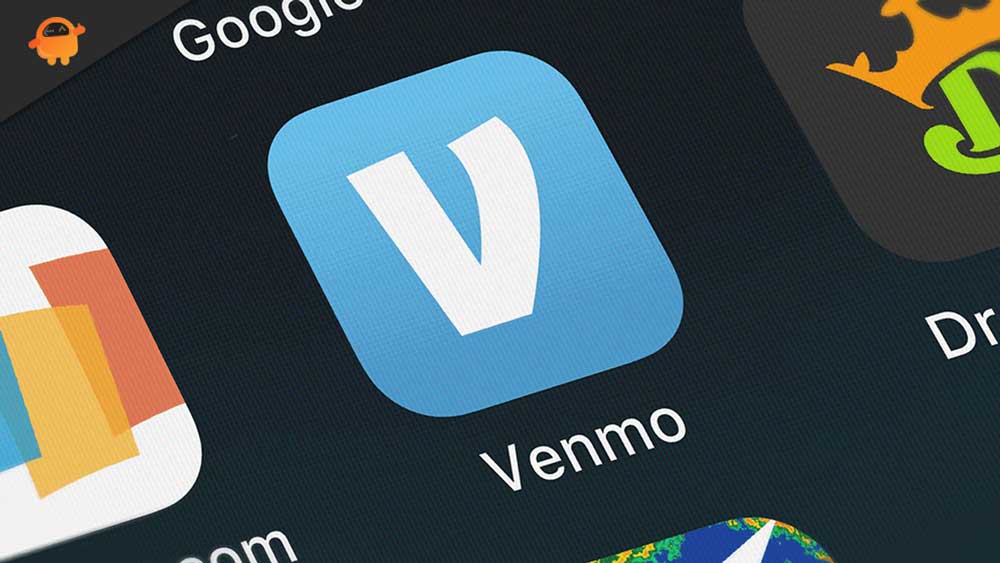 How To Fix Venmo Not Verifying Bank Account
There aren't many fixes available that you can use to resolve the Venmo not verifying bank account issue. You can, however, try out these fixes and see if that helps you resolve the issue. So, let's have a look at them:
Fix 1: Restart Your Device
As a first step, you should just restart your device since there is a possibility that due to some stored cache files, Venmo will not function properly. So, you must first try rebooting your device and then check if Venmo not verifying the account issue gets resolved or not.
Fix 2: Check Your Internet Connection
Chances are also there that your internet connection might not work properly due to which the Venmo app isn't able to connect to your bank server. Yes, you have to make sure that your internet is working no matter whether you are using mobile data or a WiFi network.
You can simply hover over Google and search for Internet speed tests. After that, use the first link to test your internet speed. Meanwhile, in case you find that the internet is not working properly, then before contacting your ISP, try power cycling your router and check if it helps.
However, once the internet starts working again, you will find that the Venmo app again starts verifying your account.
Fix 3: Clear The Cache
There are possibilities that some cache files stored on your device may not be removed just by rebooting your device. So, now in order to remove those files, you need to use these steps and remove them manually.
First of all, tap on the Venmo app and navigate to the App Info.
After that, tap on the Clear Data button > Clear Cache > Ok.
That's it. Now, it will take 5-10 seconds to remove the cache data depending upon the size. Once done, you will see that Venmo is not verifying the bank account issue.
Fix 4: Make Sure The Servers Are Working
Did you check if your bank server is working or not? Chances are high that your bank servers may have some regular maintenance checks. So, you must initially verify this thing. However, if there is scheduled maintenance going on, then you have to wait for a few hours and try to verify the bank account again.
Fix 5: Invalid Bank Account
Extra care is needed while filling in the bank details. So, you will need to make sure that the bank credentials or details that you have entered are correct. Whenever you fill in the details correctly, you will see that Venmo will begin verifying your account. Therefore, try this and let us know if you have entered the wrong details previously or not.
Fix 6: Account May Get Blocked
There may be a possibility that your account may be blocked by your bank due to which you are getting this type of issue. So, you must first head over to your nearest branch and verify this.
In the meantime, you can also check out your mobile banking app of the particular bank to check if your account is working or not. Meanwhile, if that doesn't work, then go to the nearest branch and ask them to unblock your account. In general, your account is blocked when no transaction has been detected for a long period of time.
Fix 7: Check After 24 Hours
If you have found that your account is blocked from the bank's end and you have just initiated the unblocking process, then you have to wait for 24 hours.
This is because the process will take at least 24 hours to complete from your bank's end. So, wait for 24 hours and again launch the Venmo app to check if the not verifying bank account issue gets resolved or not. However, most probably, if your account gets unblocked, then it starts working so that you can link that account to your Venmo app.
Fix 8: Use Another Bank Account
If nothing helps and you are still getting the same issue, then chances are there that the particular bank is not supported by the Venmo app. So, in that case, we advise you to use another bank account. Well, although Venmo by PayPal supports almost every bank, but we don't know if they missed any.
Consequently, you must check if the other bank account linked to your Venmo account is linked or not. We do not disclose the bank name, but many users previously reported that when they changed their bank, they were successfully able to link their account to the Venmo app. Please let us know if this helps if you try it.
Fix 9: Contact Venmo Team
Still, no luck? Well, don't worry! First of all, don't panic. Talk to Venmo officials and explain this issue to their support team. After that, depending upon the situation, they will suggest you some fixes to resolve this issue.
Also Read: What is The Payment Limits in Venmo Account?
So, that's all we have for you on how to fix the Venmo not verifying bank account issue. We hope that the troubleshooting methods we have discussed earlier have helped you. But, in case you need any further help from us, comment below and let us know.