This article will take you through some troubleshooting guides and help find the cause and solution for the Warhammer Vermintide 2 black screen issue. Here are the few solutions and fixes we have mentioned that can help you fix the game for you. It may be the in-game issue or the player's end issue causing it to go into a black screen.
Warhammer: Vermintide 2 is a first-person action video game developed and published by Fatshark. It is the sequel to 2015's Warhammer: End Times – Vermintide. Vermintide 2 was released for Windows on 8 March 2018. After the new update, people complain about their game, especially when they see a black screen.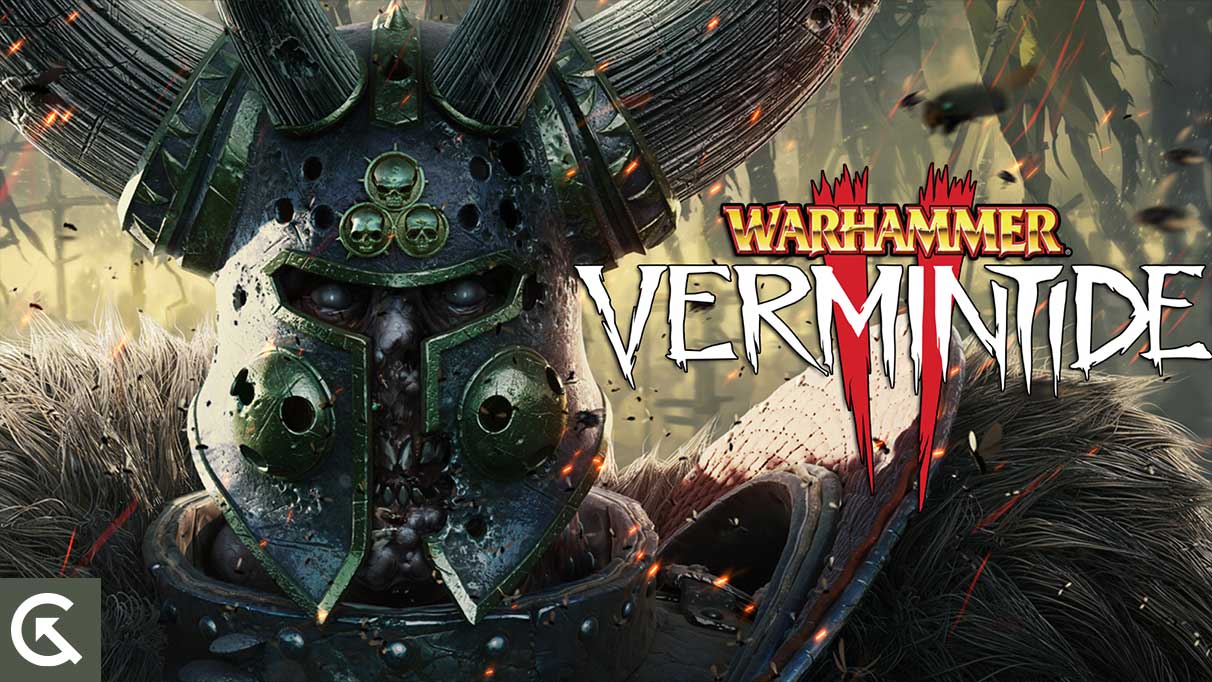 Fix: Warhammer Vermintide 2 Black Screen Issue
Before we move on to the solution, we must find the cause behind the black screen issue. Here is the list of possible causes for the game to face similar issues; check out the list below.
Incompatible PC configuration.
Outdated graphics driver.
Outdated game version.
Outdated or pirated window version.
Interference from Overlay apps.
These conflicts can arise while starting up the game or while playing the game itself. The black screen issue is quite common; thankfully, we can easily fix it.
Method 1: Check Your PC Compatibility
You should check your system requirements and whether they are compatible with the game requirements. The perfect system requirements will make your game smoothly without any black screen issues.
But if your PC doesn't meet the required system requirements, it will always be prone to crash or go into black screen mode.
Minimum Requirements:
OS: Windows® 10 Home 64 Bit
Processor: Intel® Core™ i3-3250 or AMD® FX 8370 (AVX support required)
Memory: 8 GB RAM
Graphics: Nvidia® GeForce™ GTX 660 (2GB) or AMD® R7 370 (2GB) or Intel® HD Graphics 630 or AMD Radeon™ Vega 8
Storage: 10 GB available space
Recommended Requirements:
OS: Windows® 10 64 Bit or Windows® 11
Processor: Intel® Core™ i5-6600K or AMD® Ryzen 5 2600X (AVX support required)
Memory: 16 GB RAM
Graphics: Nvidia® GeForce™ GTX 1660 (6GB) or AMD® RX 590 (8GB)
Storage: 10 GB available space
Method 2: Run the Game as Admin
If your problems are not fixed yet, and Warhammer Vermintide 2 still faces a black screen issue, you can try running the game in administrator mode. This will fix all the privilege issues the game might face because of the user-run access. You should also run the steam client as an admin on your PC to do this.
Please hover your mouse over the Warhammer Vermintide 2 icon on your desktop and right-click on it.
Now in the properties tab, check on the Run as Admin box.
Click on apply and click ok. Your game will require the admin password to launch again.
Method 3: Update Graphics Driver
The 2nd thing you can do to fix the issue is to update your PC's graphic driver to run the game smoothly. Usually, when the graphics card cannot emulate the game graphics, the game goes into black screen mode. To avoid this, we must update graphics card drivers from time to time.
Hover your mouse onto the start menu and right-click to access the quick access menu.
Click on the device manager from the list.

Now in the device manager menu, double-click on the display adapters.
Now Right Click on your graphic card.

Click on update driver and then choose update automatically.
If there are any updates, they will be automatically downloaded and installed. Once the update is done, restart your PC.
Method 4: Install DX11
DirectX is a special game companion software for Windows PC, which enhances the game compatibility over different windows PC, especially for games. Installing the software is easy; you can download it free from the official Microsoft website and install it on your PC. You can also check How to install DirectX on Windows PC for a detailed guide.
The game needs minimum support of Direct X11, so if your PC only supports Direct X10 or below, the game will not run.
Method 5: Get the latest Windows updates
If you are running on older versions of windows, update your windows to the latest version.
Press the Window + I key to open settings or you can also open it from the start menu.
Now click on updates and security settings.

Now click on check for updates, if there are any updates, click on download and install.
Once done, Restart your PC.
If your window version is pirated or not activated, fix it as soon as possible. Many users have reported that they solved the black screen issue by simply registering their Windows OS license.
Method 6: Update the Game
If the case, you haven't updated the Warhammer Vermintide 2 game for a while, then make sure to follow the steps below to check for updates and install the latest patch (if available). To do this:
Open the Steam client > Go to Library > Click on Warhammer Vermintide 2 from the left pane.
It'll automatically search for the available update. If there is an update available, make sure to click on Update.
It may take some time to install the update > Once done, make sure to close the Steam client.
Finally, reboot your PC to apply changes, and then try launching the game again.
Method 7: Kill background running tasks
If many tasks are running in the background on your PC it will eat up your memory, and it won't be easy to run your high-end game to run smoothly. But fortunately, you can control your background task by yourself and kill unnecessary tasks to save memory.
Press Alt+ Ctr+Del to a window will pop up.
Click on Task manager to open your Task manager.
Click on the processes tab to see the task running currently.
Click on the unnecessary package and the End Task in the right-hand corner.
Once everything is done, you can restart your system to make the changes and see fit helps with the black screen issue.
Method 8: Try Disabling Overlay Apps
It seems that a couple of popular apps do have their overlay program that can eventually run in the background and cause issues with the gaming performance or even launching issues. Maybe this be the issue behind the black screen issue, so you can disable them as follows:
Launch the Discord app > Click on the gear icon at the bottom.
Click on Overlay under App Settings > Turn on the Enable in-game overlay.
Click on the Games tab > Select Warhammer Vermintide 2.
Finally, turn off the Enable in-game overlay toggle.
Make sure to reboot your PC to apply changes.
Press Windows + I keys to open Windows Settings.
Click on Gaming > Go to Game Bar > Turn off Record game clips, screenshots, and broadcast using the Game bar option.
If in case, you're unable to find out the Game Bar option, then search for it from the Windows Settings menu.
Disable Nvidia GeForce Experience Overlay
Launch the Nvidia GeForce Experience app > Head over to Settings.
Click on the General tab > Disable the In-Game Overlay option.
Finally, restart the PC to apply changes and launch the Darkside game again.
Also, remember that you should always disable some other overlay apps like MSI Afterburner, Rivatuner, RGB software, or any other third-party overlay apps that run in the background.
Conclusion
While the Warhammer Vermintide 2 game is too good, if you run this game for a long time, you might face some black screen issues just because of your PC configuration, and you can follow the above steps and procedures to fix it.