In this guide, we will be sharing some tips that will help you effectively do a voice-over in a Zoom Meeting. During these unprecedented times, video calling apps have seen a massive rise in their userbase. Not only they are being used to get in touch with the near and dear ones, but they have also occupied a major chunk in the professional workspaces. However, none could claim the kind of dominance that Zoom has managed to achieve in such a short span.
Beholding a plethora of nifty features, this cloud-based peer-to-peer software has been the go-to choice for many. Many organizations also prefer this app for teleconferencing and tell communications. Well, such has been its influence that Zoom has now become synonymous with virtual meetings. In this regard, some users prefer to do an off-camera or off-stage talk. But doing out this voice-over in a Zoom meeting is no easy task. if you also echo these thoughts, then the below-given tips shall definitely help you out. Follow along.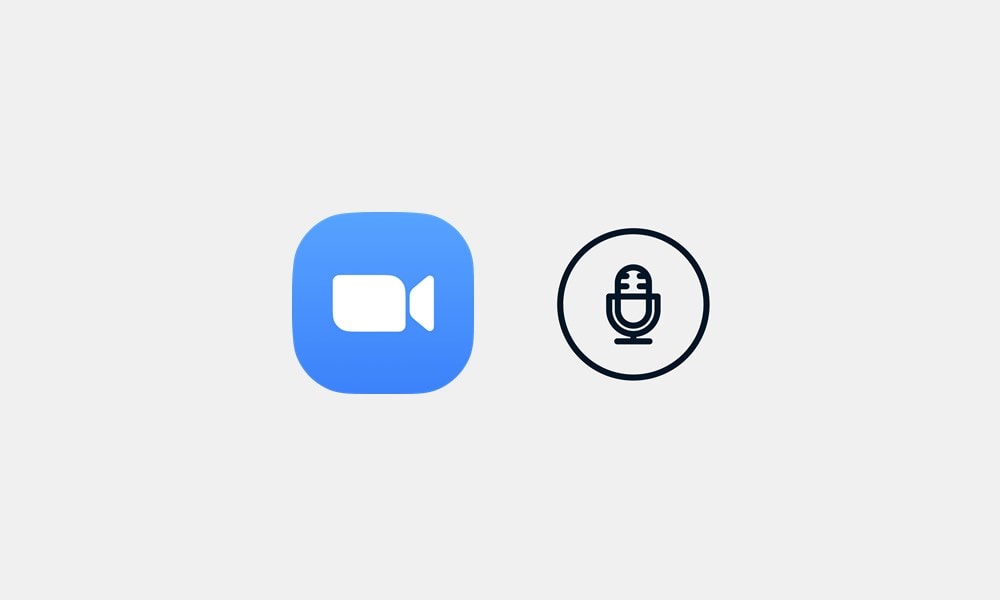 Tips to Do Voice-Over Like a Pro in Zoom Meeting
While the on-screen video contents no doubt play a major role, yet the importance of the voice-over cannot be neglected either. More often than not it is the latter that makes your audience engaged. However, even if you are a professional voice-over artist, you might still have to go through a few hiccups while dealing with zoom meetings. The thing is apart from your voice clarity, pitch, and pacing, there are some other factors that might shape how your overall audio will sound like.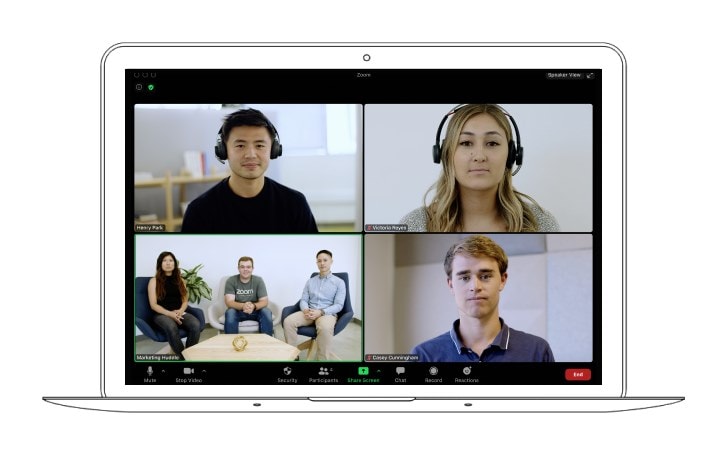 These 'other factors' that we are talking about refers to the various sound tweaks that are baked inside the Zoom app. Hence rather than only discussing the speaker's vocal tone, inflection, and enunciation, we should also give equal weightage to the app's sound customization features. This will help you to find the perfect sound settings that will aid in doing the voice over like a pro in a Zoom meeting. Here are all the required settings that you should keep a check on.
Testing the Speaker and Microphone's Source
Well, you may count it among the prerequisites, but the first thing before doing a voice-over is checking that the device's speakers and microphone are up and running normally. So launch the app and head over to its Settings section. Then select Audio from the left menu bar. Now click on the Test Speaker button and make sure that Output Level is showing variation as and when you hear audio. However, if that is not the case, then click on the current output source and select a new source.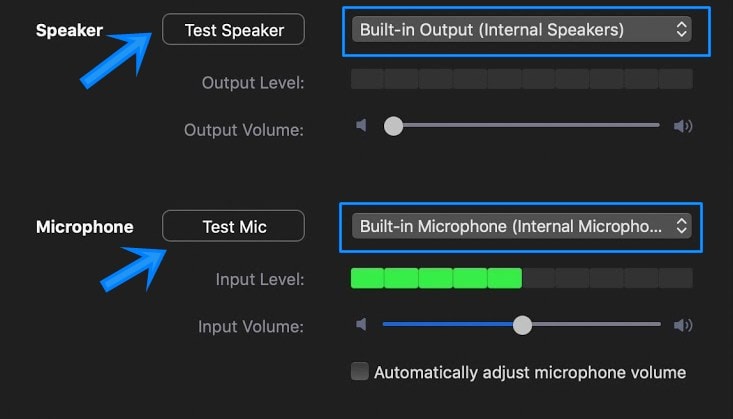 Along the same lines, check your device's microphone and chose the appropriate audio source as well. Furthermore, the app adjusts the volume of your microphone on its own. However, if you want a more granular control, then consider disabling the Automatically adjust microphone volume option. Once you have settled with this, issues with Audio clarity and volume in a Zoom meeting voice-over will now be a thing of the past.
Minimize Background Noise
If you are donning the hat of an unseen narrator then make sure to keep a check on the background noise. Microphones on the listener's part are capable enough to catch even feeble voices. So you should always try to find a place that is free from distracting sounds. In this regard, one of Zoom's Audio settings might come in handy as well.
If you launch the app and head over to its Audio section, you will notice the Suppress background noise option. By default, it is set to Auto. However, in instances when you are doing a voice-over in a Zoom meeting, it is advised that you keep the noise at a minimum. So out of the four background noise suppression modes, it is advised to go ahead with the High-Level option.
Manage the Echo Settings
Then couldn't be anything more infuriating than doing a voice-over in a Zoom meeting and listening to your own voice. This distorted audio would affect you as much as others. Again, the app has taken this into consideration as well. Zoom automatically cancels out the echo when in a call.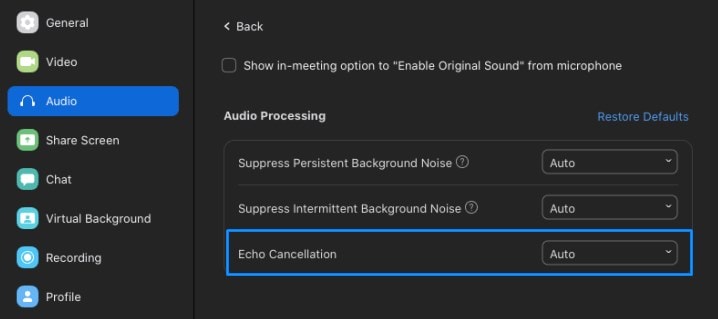 However, if that doesn't give out desirable results, then you could also tweak this setting and make the echo suppression stronger. For that, go to the app's Audio section, scroll to Echo Cancellation and select Aggressive from the drop-down menu.
Some Other Zoom Voice-Over Meeting Tweaks
There are some other audio settings that might help you out in mastering a Zoom meeting voice-over. First off, if you are using an audio tweak software on your device, then make sure to maintain the audio level between -10db to -20db. Otherwise, there might be chances of audio distortion. Along the same lines, you may also consider adding captions and audio transcription to your videos.

So even if the user is not able to catch up on your voice note, he may get a clue of the same from the captions. Hence, head over to Settings > Meetings and enable the Closed Caption toggle. Likewise, placement of the Microphone also plays a pretty important role. A distance of six to eight inches from your mouth should be the ideal one.
With that, we conclude the guide on how to effectively carry out a voice over in a Zoom meeting. We have shared some handy workarounds that you should definitely have a look at. Likewise, you could also share your own ideas on this topic in the comments section. Rounding off, here are some iPhone Tips and Tricks, PC tips and tricks, and Android Tips and Tricks that you should check out as well.