Warhammer 40000 Darktide is a newly launched game that is recently getting a lot of attention. With the game hype, many new players are jumping into the hive city of Tertium. The game is quite interesting as there are multiple characters to choose from and a wide range of weapons to play with. In short, the game has a lot of exploration, which is why it's a centre of attraction for new players.
But with all the new players joining in, the game server might slow down or even crash. As unfortunate as it sounds, it also ruins players' gaming experience. So before starting the game, it is better to check if Warhammer 40K Darktide server is down. In this post, we will also share some methods to bypass the server-down issue with the game so that you can play without interruption.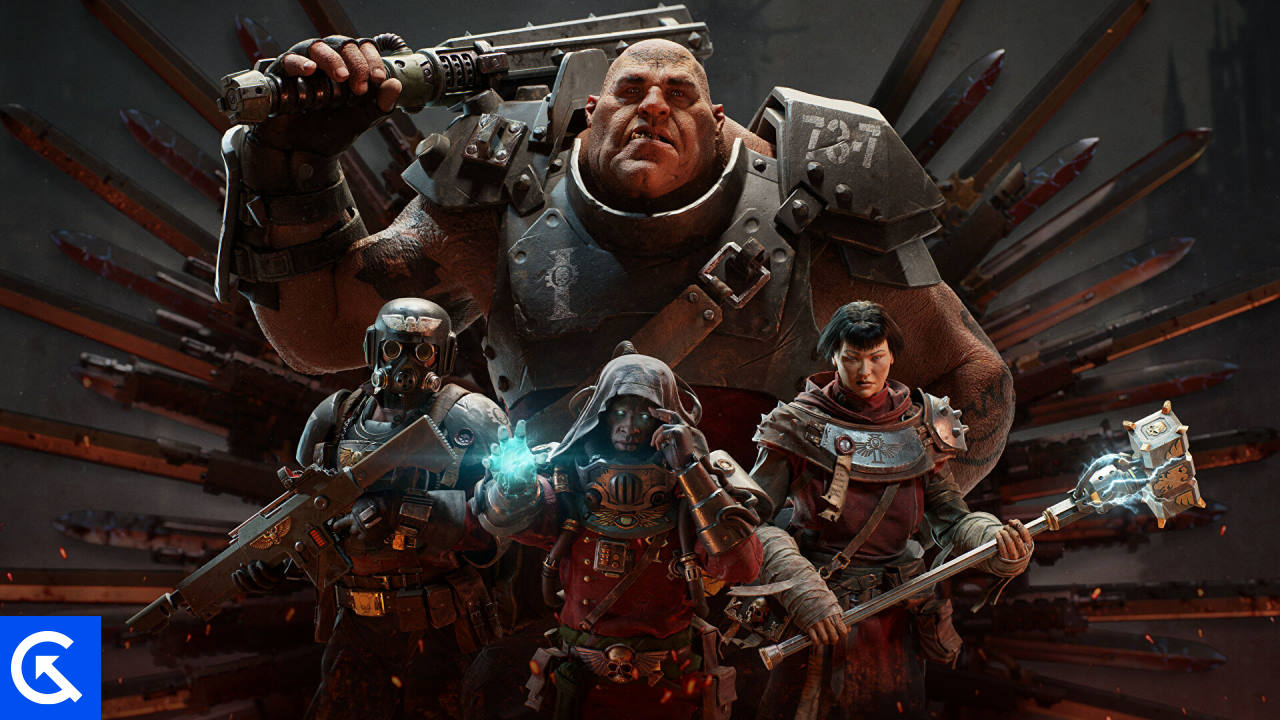 Is the Warhammer 40000 Darktide Server Down? How to Check Server Status?
First of all, the game server down or server not responding is not a widespread issue and occurs very rarely. But whenever it happens, all game progress comes to a halt. Since the game is relatively new, developers are working hard to scale up game servers, so game servers can be live and running 24×7. But currently, only limited servers are running, so here is how you can check the server status for the game.
We're still working on the outages, and whilst there is/was progress, we are aware that things are still 'not cool'. More news soon, hopefully the good stuff. Light a candle (in a safe and responsible manner).

— Darktide Comms (@DarktideComms) November 23, 2022
The best way to check any server outage issue is by tracking their Twitter social handle. They usually announce in advance for any server downtime / scheduled maintenance and are quick to respond to any server-related queries. Or, you may also connect with them over their Discord channel.
Fix Warhammer 40000 Darktide Server Down
Since Server downtime issues are quite rare, it should not be a big problem on your end. But if you face the same issue multiple times, you can try the following methods to fix the issue.
Method 1: Check Internet Connection
Often cases, game server issues happen due to poor internet configuration on your system. Whether you are playing the game over PC, PlayStation, or Xbox; it's important that you connect to high-speed Wifi for a smooth gaming experience. It is better to troubleshoot the internet connection and pause any background downloading tasks while playing the game.
Method 2: Flush DNS Cache
DNS stands for Domain Name Service, and it helps you to connect to your game server efficiently. But many times, the DNS server is not working correctly or is not updated with the correct game server IP address. As a result, your game related ping requests go to the incorrect server, with no response ultimately. But you can fix this issue by simply flushing the DNS server on your machine. You can follow our guide on How to Flush DNS Cache for more details.
Method 3: Use VPN Service
VPN stands for Virtual Private Network and can help you to bypass any regional or geographical restrictions in the game. Since game servers are designed to connect to the nearest server, you can use VPN to connect to a different game server which will be up and running. We already have covered about VPNs in detail in Best VPNs for Windows guide.
Conclusion
In the end, game server downtime issues are inevitable and can happen from time to time. Since Warhammer 40K Darktide is new, it will take some time for developers to configure game servers for a 100% uptime commitment properly. But it is also possible that only you are facing the server downtime issue while your friends aren't. In such a case, you should check your internet connection, flush DNS, or temporarily use a VPN service to fix the issue.