Call of Duty Warzone is one of the best in-class free-to-play online battle royale video games under the Call of Duty series that came as an integrated part of 2019's Call of Duty Modern Warfare. So, only COD MW players can avail the Warzone title, but plenty of bugs or errors appear. Multiple reports are coming out that the Warzone is Stuck at Ricochet Anticheat Screen while launching the game, which is quite unexpected.
It seems that the issue has become widespread among several players, and developers haven't fixed this issue yet officially. RICOCHET's anti-cheat system prevents cheaters or hackers from cheating or hacking in the gameplay. By preventing or banning such players from the game, Warzone keeps fair gameplay activities whatsoever. However, cheaters or hackers find new ways to affect the gameplay and ruin other players' experiences.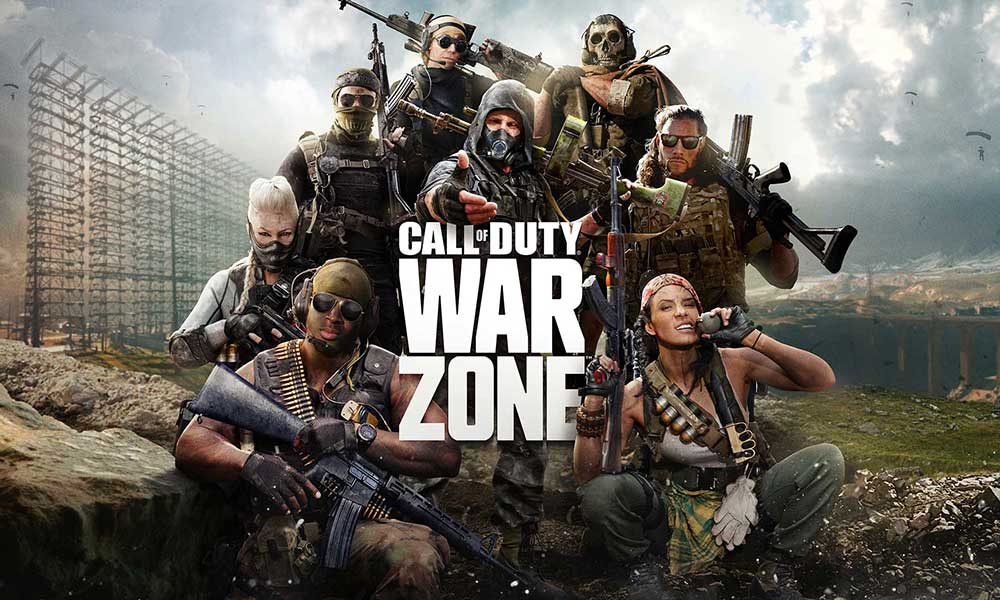 Fix: Warzone Stuck at Ricochet Anticheat Screen
We should also mention that this specific Ricochet anti-cheat screen stuck issue appears to the Xbox console users a lot. The issue is also occurring to other platform users as well. Luckily, there are a couple of possible workarounds mentioned below that might gonna resolve the issue.
Warzone freezing at Ricochet anti cheat screen. Is anyone else experiencing this?
by u/geTplasterd in CODWarzone
1. Reboot Warzone
Restarting the Call of Duty Warzone game is worth mentioning so that there will be no temporary glitch or server connectivity issue bothering your gameplay. Make sure to follow the steps below to reboot Warzone.
Just close and exit Warzone from the client.
Next, restart your Warzone game > Check whether the problem still appears.
2. Check for Game Updates
You should check for game updates via the respective device that you're using. Sometimes a buggy patch or outdated game version may cause issues with the game launching. You'll need to install the latest version of the game to avail of in-game improvements and bug fixes. You can check for updates via the options/settings menu. If there is no update available, then you can follow the next method.
3. Clear Saved Game Data
It's better to clear the saved game data on the Xbox console. That might fix the game launching or stuck into the screen issue. Make sure to back up the game-saved data to the online or USB storage before performing the following steps.
For Xbox Series X|S:
Press the Xbox button on the controller.
Navigate to Profile & System> Hit Settings > Select System.
Hit Storage > Choose to Manage storage > Go to View contents.
Select COD Warzone > Now, press the Menu button.
Select Manage game > Choose to Saved data > Select COD Warzone.
Delete the saved game data from the Options menu.
For Xbox One:
From the Xbox Home page, go to Settings.
Go to System > Select Storage.
Choose to Manage storage from the right side of the screen.
Select View contents > Make sure to highlight a game and press the Menu button.
Choose to Manage game > Select Saved data on the left-hand side of the screen.
Select the Warzone game to access the game's saved data.
Use the Options menu to delete files.
For PlayStation:
Go to Settings from the PlayStation home screen > Select Application Saved Data Management.
Choose System Storage or Online Storage, or USB Storage > Select Delete.
Select COD Warzone > Choose to Select All.
Select Delete > Hit OK to confirm your action.
For PC:
Open the Battle.net client on your computer > Head over to the library and click on COD Warzone.
Click on Options > Select Scan and Repair > Choose to Start Scan.
Wait for the process to get completed and then you'll be able to play the game properly. Make sure to reboot the client to apply changes immediately.
4. Wait for Longer Time
It may also be possible that the game servers have some issues and somehow the server outage or maintenance process is ongoing at the time when you're trying to launch Warzone. So, you should retry a couple of times and then wait for a longer time than usual to check for the issue. Sometimes your game may be stuck at the RICOCHET anti-cheat screen due to a poor internet connection. So, have some patience and wait for some time extra.
If the problem still persists after waiting for a couple of minutes then you should close the game properly and retry.
That's it, guys. We assume this guide was helpful to you. For further queries, you can comment below.