Our smartphones are getting bigger and better as time is passing on. We are getting bezel-less displays, improved cameras, fast charging speeds. great designs, foldable devices, etc. But one area which in my opinion still needs some attention is the battery. Yes, there are smartphones that house a massive battery up to 5,000 mAh. However, all our devices need charging and probably most of us, keep our devices charging overnight. There have been lots of debates on this, whether leaving devices charging overnight reduces battery life or not. And to overcome this issue, Apple introduced a new feature, Optimized Charging on iOS 13 for iPhone.
With the latest iOS 13, a new feature was added on every iPhone called Optimized Charging. This changes the way your iPhone charges up in order to extend your device's battery life. Apple iPhone uses lithium-ion batteries that over time, due to a number of charge cycles, degrade. And as the battery degrades, its capacity also degrades. This is probably one of the reasons why Apple introduced the Optimized Charging feature with iOS 13 on iPhones. Let us get more insights into this: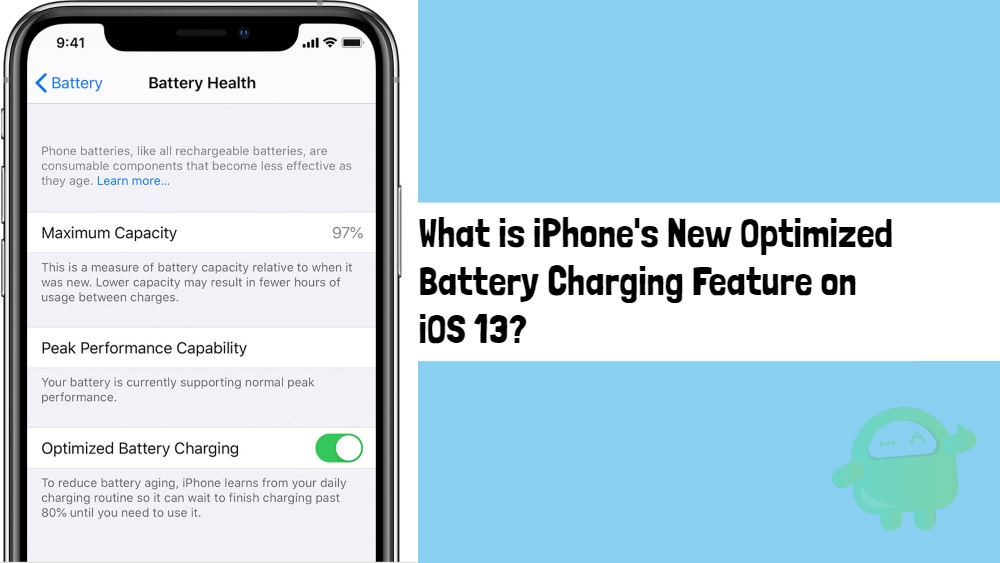 What is the Optimized Charging Feature?
Enabled by default, Optimized Charging feature overtime, learns your daily charging habits like when do you charge your device and how many times you charge your device fully to 100%. Besides, it learns how long your iPhone will need to charge up to 100% overnight. For instance, you leave your device charging overnight, and wake up at 8 AM every day. The Optimized charging feature also learns this daily routine.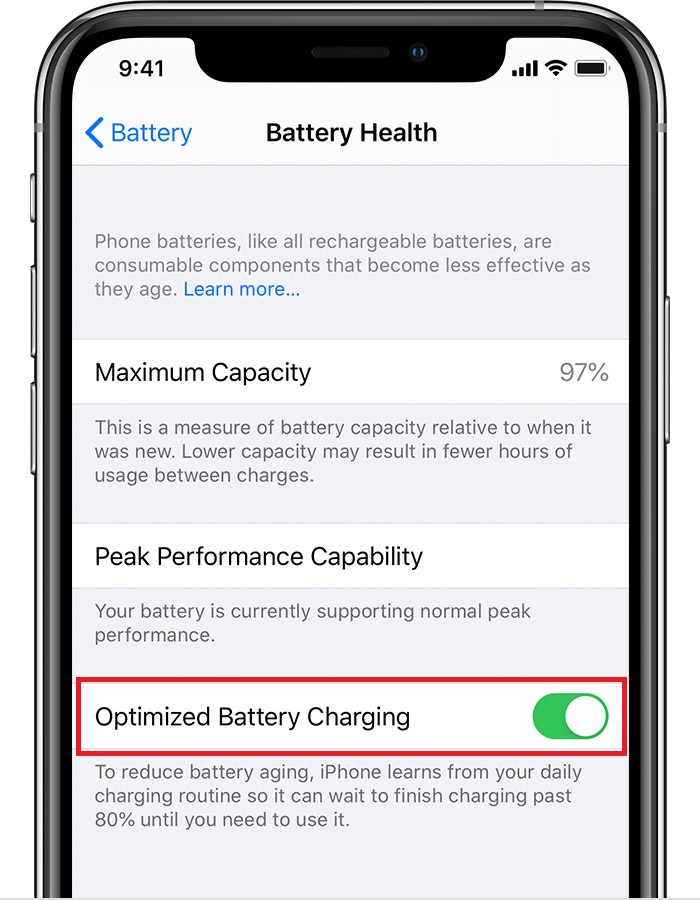 In fact, after a few weeks, if you will leave your device for charging overnight, it will charge your device fastly to about 80% and then between 80-100%, your device will charge slowly even it is connected to a charger. Just before 8 AM, your iPhone will then quickly finish charging and by the time you disconnect your device from charging, it will be charged to 100%. This minimizes the amount of time your iPhone spends while at 100% charge, thus extending its battery life. Let us now understand how to enable and disable this feature on your iPhone.
How to Enable Optimized Charging Feature
As mentioned, this feature is enabled by default. Moreover, it learns your habits over time and once it has enough data, you will be notified that the Optimized Charging feature is now enabled on your device.
OPTIMIZED BATTERY CHARGING ENABLED

To reduce battery ageing, iPhone learns from your daily charging routine so it can wait to finish charging past 80% until you need to use it.
How to Disable Optimized Charging Feature
This feature is introduced by Apple on iOS 13 for the iPhone to extend the battery life of the device. But, if you do not wish to use this feature then, you can simply go to the below steps to disable the Optimized Charging feature on your iPhone:
Open Settings.
Tap on Battery.
Go to Battery Health.
Then toggle off the Optimized Battery Charging feature.
How to Speed up Charging Past 80%?
There will be times where you are not charging your device overnight, instead of charging it during the day. And if this option is enabled there is an option available where you can tell your device to charge the remaining 20% quickly unlike it would during the night time.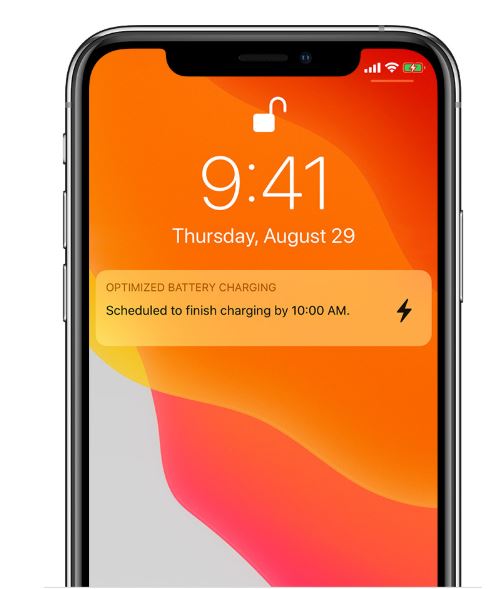 The notification on the notification bar will say something like "Schedule to finish charging at 10 AM". Here, long-press the notification and there you will see a Charge Now option to resume charging to 100%.
So, there you have it from my side in this post. I hope you guys liked this post and go some more info about the optimized charging feature introduced by Apple in iOS 13 for the iPhone. If you want to read more such similar stuff related to the iPhone, then you can check out our dedicated iPhone section. Let us know in the comments below if you liked this post or not. Until the next post…Cheers!