Craigslist is simply the place where you can find a bit of everything in an organized way under a single roof. Whether it's a job you are looking for, some kind of service, housing, or some equipment for sale. You can find pretty much everything here. No doubt, why their business model is appreciated so much by all. People from various backgrounds post their ads here to find the right person to make an approach. Craigslist provides community-specific websites from a huge number of cities all around the world. And this is why no matter wherever you live, you will most probably find something you are looking for.
Well, no matter how good their service might be, like any other service, you can expect certain troubles occasionally. And that is exactly what users have been complaining about Craigslists lately. Although it's not related to their service, it is more of technical problem users have been suffering from. As users mention, they are unable to reply to the Craigslist ads. And based on their service, we should consider it as a major issue that the users have been facing. However, if you are stuck with the same problem too, worry no more. Instead, let us see what exactly is preventing you from replying to Craiglist ads and is there any way to fix it.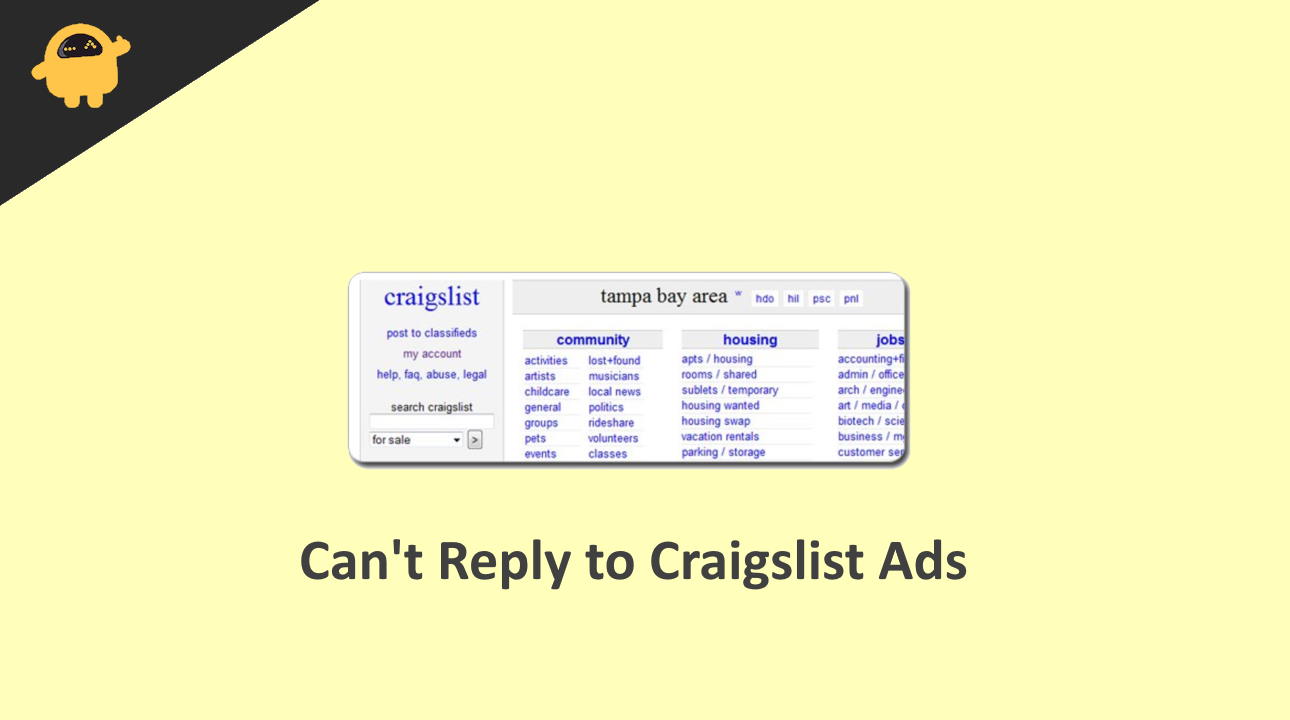 Why Can't I Reply to Craigslist Ads?
Not being able to reply to Craigslist ads is not actually a fault of Craigslist itself. In fact, this could indeed happen if your Windows has been set up to only identify the right email program as the default. In that case, if the default app has not been previously configured with your email, you cannot send replies to Craigslist ads. Apart from that, it may also occur if the ad has been removed from the question.
Well, whatever may be the reason, we have listed a few solutions below that should fix this issue instantly.
Setting New Default
Open Control Panel on your computer.
Click on Programs.
Now, below the Default Programs option, click on 'Set your Default Programs'.
Next, select the email program you want to set as default and click on 'Set this Program as Default'.
Finally, click on the OK.
Using an Alternate Option
The reply button in the Craigslist ad posters also accepts alternatives like Gmail, Outlook, etc. A poster might suggest many such options. Therefore, if you are having trouble replying to an ad, try using an alternative option from the available ones. Selecting one of these options will instantly launch the email service for the specific question. This may help solve your problem and send your reply to the host of the ad.
Disabled Email Replies
Many times, the host who had posted the ad disables replies via email in the question. So, if you try to send a reply through the mail, you will receive an error. In that case, the best way to contact the person is by finding an alternative way to contact if present in the question. Just look for an alternative option like a phone number, or other medium and try to contact through it.
Copy Paste the Email Address on your Email Service
If no alternative conversation is present and neither do the other tricks help you, then you might also prefer this way. The Reply button on the Craigslist ad also provides the email address specified by the host.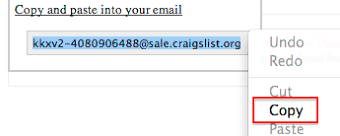 Therefore, if you cannot send your message through the Reply option on the ad, an easy way to do this is to copy the email address from there and paste it into your email service. Now, you can normally type your message and send it to the one who offered the ad on Craigslist.
Deleted Ad Postings
If the one who had offered the email address on the question decides to delete the post for any reason, you are no longer be able to reply to their email. If you think the post for which you want to make a reply has already been deleted, the only way left is to find out alternative contact data and contact them personally from your own side.
Conclusion
Craigslist generally organizes everything in an orderly manner. However, issues like this are almost unpredictable to spot out on the first look itself. As a result, users often find themselves stuck with such problems. But I hope these solutions will help you fix the issue and get the reply button back to work. Let us know if you have any further queries or suggestions in the comment section below.