Windows 10 is by far, one of the most efficient and well-versed operating systems. It comes with a sturdy and robust build in protection known as "Windows Defender". Windows Defender is an anti-malware component owned by Microsoft. It is a downloadable free anti-spyware program that is not just limited to Windows 10 but also for Windows XP, 7, and Vista.
However, no matter how versatile Windows 10 is, there's always some or the other error users keep facing. One Similar error which we are going to discuss in this article today is, "Windows Defender error code 0x800b0100". This error code prevents you from turning the Defender ON by blocking all the vital functionality of Windows components. But there are a lot of fixes available that will help you solve this error 0x800b0100 easy and quick.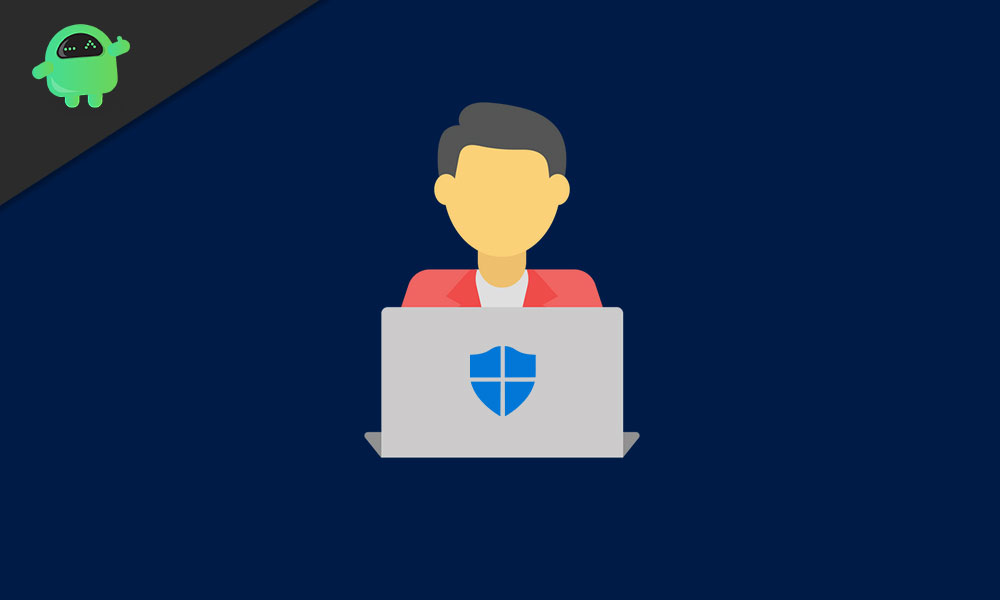 Windows Defender
Windows Defender has evolved into a full anti-virus program by replacing the Microsoft Security Essentials. It has some real-time security agents that monitor the changes that might have been created by a virus or spyware. Coming to the error code 0x800b0100, it can appear due to various reasons. However, the prime ones are:
Anti-virus & system infection.
Corrupt system files.
Like various reasons that are responsible for triggering "Windows Defender error code 0x800b0100" there are a lot of fixes also available. Let's learn about them below:
Fixes for "Windows Defender error code 0x800b0100."
FIX 1- Perform a Clean Boot
Clean Boot lets you start Windows with minimalistic features which help you in checking whether the current Windows Defender error issue is rising due to a third-party app or not. Once you find third-party applications responsible for that, enable them one after the other to find the particular app which was creating error.
For performing a clean boot, follow the steps given below:
Firstly, open the Run dialogue box by pressing Windows + R key altogether.
On the dialogue box, type MSConfig and then press Enter.
Now click on the Services tab and then tick the checkbox located before the option "Hide all Microsoft service". 
Click the Disable all tab.

From the top vertical menu, click on the Startup tab.

Here selects the option "Open Task Manager" and right-click on all the processes present in the Task Manager Window for disabling them.
Lastly, click on OK and then Re-start your system.
Once done, run the Windows Defender and check if the error code 0x800b0100 has resolved or not. As said above, if a clean boot solves this error than a third-party application is a reason behind it. Here locate and uninstall that particular application. Once you have uninstalled the problem causing app, make sure you change some settings back into their order. For doing so,
Follow step 1 & step 2 from the above method.
Now on the Service tab, Untick the checkbox located before the option "Hide all Microsoft service". 
Click on the option Enable all.
From the Start-up tab, go to the Task Manager Window and Enable all the processes that are present there.
Click on OK and Re-start your computer.
However, if the above fix does not work for you, then try the next one below.
FIX 2- Perform SFC scan and DISM
Sometimes a corrupted system file can also trigger the "Windows Defender error code 0x800b0100". The SFC scan and running DISM process helps to detect and resolve if there's any corrupted system file in your computer.
Perform the SFC scan:
Firstly, press the Windows + X key altogether and select Command Prompt (Admin).
Type the following command, "sfc /scannow" and press Enter. 
The scan may take a little while, be patient and let it complete on its own.
Perform the DISM:
On the Windows search bar, type "exe". Once you find the Command prompt, select the option, "Run as administrator".
Now on the Command prompt window, type
"DISM /Online /Cleanup-Image /RestoreHealth"
"DISM.exe /Online /Cleanup-image /Scanhealth"
Press Enter and let the command run.
Wait for the process to complete on its own. Once the DISM scan is finished, re-start your system and check if the Windows Defender error code 0x800b0100 has resolved or not. If not, try using the next fix given below.
FIX 3: Check the Windows Defender Service
At times, Windows Defender service automatically stops running. Make sure the Windows Defender service is turned on and running well. For doing so,
Open the Run dialogue box, type "services.msc" and press Enter.
Here locate and double-click the option "Windows defender Service".
Locate Startup Type and make sure it is Automatic and the service is in Started condition.
Now tick the checkboxes located before the option, "Windows Defender Advanced Threat Protection Service", and "Windows Defender Network Inspection Service". Both of these services might be greyed depending upon your configuration setting. Make sure they are enabled and running. To check that, repeat the third step.
Lastly, click on, OK.
Once the above process is done, check whether the Windows Defender is running without the error code 0x800b0100.
FIX 4- Check your system for Virus/Malware
Windows Defender in itself is an Anti-Malware software. It may sound strange, but at times it is possible that an already present infection in your system can cause the "Windows Defender error code 0x800b0100". Also, the presence of a Virus/ Malware won't only affect the Windows defender but also creating vulnerabilities into your system. Here the best that could be done is using a third-party anti-virus/ Malware software. Using this will automatically scan and clean up your system from any possible virus. Just make sure you use a reliable one in this case.
As discussed above, Windows Defender is a reliable and robust anti-malware component of Microsoft, so it becomes essential for us to keep it error-free. In case you too are the one facing the Windows Defender error code 0x800b0100", then the above fixes will help you in resolving them.
All the above mentioned solutions are very simple and you can complete the process without the help of any technical hands. After reading this article if you have any queries or feedback, please write down the comment in the below comment box.