Windows Disk cleanup tool is a great utility software that helps to keep the PC clutter-free. A user can delete the unnecessary junk files that the device doesn't require. Normally, modern-day PCs are being manufactured with limited storage based on SSD to make them perform faster. Now, users cannot limit their use. Naturally, the device at one point tends to run out of storage. However, the storage also consists of the junk files that are lying there for nothing. The disk cleanup tool helps to clear these out.
Now, some users delete everything that shows up by default on the cleanup tool. By everything I mean important system files. Deleting these files will affect the working of the PC. Often users who are not tech-savvy delete these files along with the junk files. In this guide, I will explain how to know what files are safe to delete and which files upon deleting can cause problems to your PC.
Also Read: A Guide to Fix 100% Disk Usage in Windows 10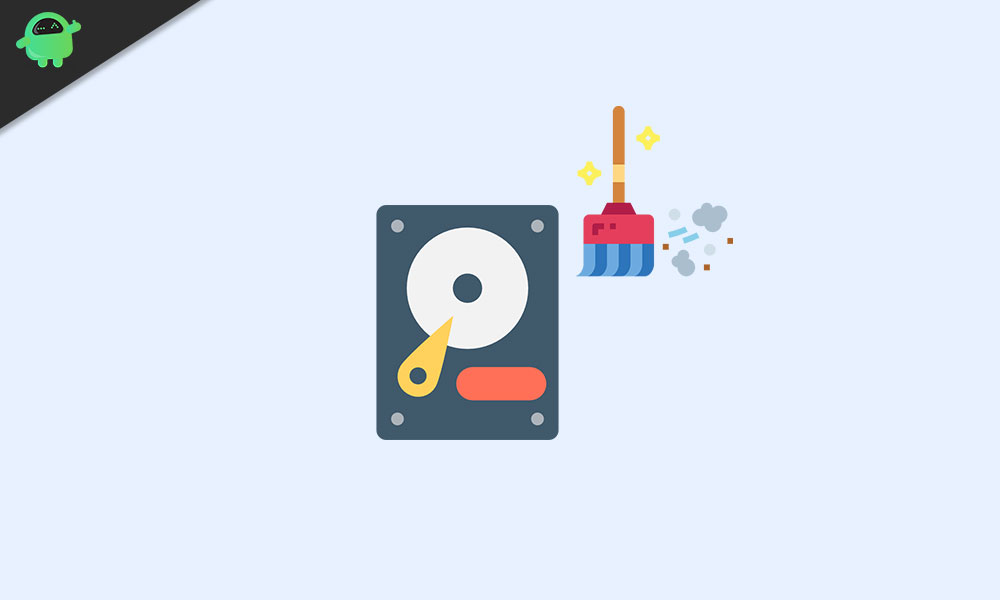 What Files You Can Delete Using Windows Disk Cleanup
So, here is the list of files that you can delete using disk cleanup and it will free up space as intended. Also, there won't be any problem with the working of your PC/laptop.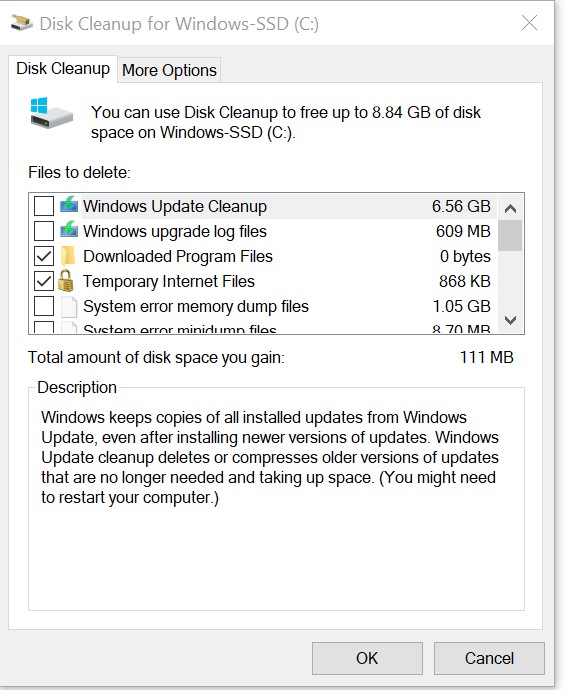 Windows Upgrade Log Files
The system creates these files when you upgrade your PC from an old operating system to a new OS. If any kind of problem happens during the upgrade, these log files consist of detail of the exceptions and troubleshoot for the same. There is no issue with deleting these files.
Downloaded Program Files
If you access certain web pages in the internet explorer, Java applets get downloaded. Every time you visit webpages, these get downloaded. So, as you can make from this deleting these files will have no issues on your PC. So, use the Windows Disk Cleanup tool and remove these files.
Thumbnails
This is another component you can delete using Windows Disk Cleanup and there will be no issues. These are cached thumbnails that the system creates when you access various files. For easy access on subsequent viewing of these files, the thumbnail of these files is created. Even if you delete the thumbnail files, Windows will create them again as you access these files.
System Error Memory Dump Files
When your PC crashes or faces Blue Screen of Death, then in the system a record of this crash is maintained. The log helps in reporting and fixing the issue. However, if you have no active issues with the crash of the Blue Screen of Death, then you can delete these dump files. Later, if any such problem occurs, then again system error memory dump files will be created.
Delivery Optimization Files
This is related to the Windows Update Delivery Optimization Service. This is used to source bandwidth from your PC network to update or install apps/services to other computers. All that data relating to this process constitutes of these files. I suggest you can delete these and there will be no issues at all.
Deleting Temporary Internet Files using Windows Disk Cleanup
These are just cache files of the websites that you frequently visit through your browser. For all browsers that you use on your PC, their cache files are stored here. You can delete these through the Windows Disk Cleanup tool and free up space on your computer.
Device Driver Packages
Every time you upgrade your device driver the system will save the old builds of device drivers. If you delete this, then there will be no problem at all. Windows will remove the older builds of these drivers and keep only the recent updates you made to the drivers.
Recycle Bin
This doesn't even require an explanation. If you have already sent something to the trash, make sure it doesn't clutter the PC by sitting in the recycle bin for months. You can separately use Recycle Bin and use the Empty Recycle Bin feature to permanently remove the files.
Otherwise, from the Windows Disk Cleanup Tool, you can include the trashed files in the Recycle Bin and remove them for good.
Is There Any Problem in Deleting the System Files
Yes, deleting necessary system files may lead to the malfunction of the PC/laptop.
You may not be able to uninstall updates
Troubleshooting any issue won't be possible due to missing system files required for the process
If you wish to rollback to a previous version of OS, that may not be possible due to missing system files
Unexpected app crash
Problems in resetting your PC
Note
You can only access and delete system files using Windows Disk Cleanup if you have administrator user access. This means if you are using a PC/laptop from your office, then you can only clean up the files that don't constitute any system files.
What Components You Should Not Delete using the Windows Disk Cleanup
The first and foremost one is the Windows ESD installation system files. You should not delete them using Windows disk cleanup. While it won't render your PC useless, but if you wish to reset your PC, then it will not be possible to do. Resetting requires specific files that constitute the ESD files. You can download the deleted files by downloading the Windows 10 installation media though. The point is unless you are in dire need of space, you should never try to delete these system files.
The second one is Windows Update Cleanup which constitutes system files from the previous version of the OS. I won't suggest deleting these as maybe someday you will need to roll back to a previous operating system. If you delete this component you may face difficulties in uninstalling current updates to roll back into a previous OS.
Tip
If at all you are running out of space, the best thing is to get an external drive and transfer your important files to them. If you have an open budget, then go for an external hard drive of 1TB or more. These are quite costly though.
If you have a less budget, then a USB flash drive of 16 or 32 GB should help in backing up your important files. In my opinion, unless you are using a certain file or program every alternate day, it's better to remove them and free up space on your PC.
So, now I think all your confusion should have cleared regarding which files you can delete and what you should be careful not to delete using the Windows Disk Cleanup Tool. I hope this guide was informative. Feel free to reach out to us through the comment section if you have any doubts regarding using this Windows utility.
Read Next