Have you ever come across a blue screen on your Windows 10 saying "An attempt was made to write to read-only memory".? Then you are instructed to restart your PC. Sometimes, the system may shut itself down as well. This issue is also known as the 0x000000BE error. In this guide, I have explained why this problem occurs on any Windows PC and how to fix it up.
Let me explain to you the possible reasons for this problem. It can happen due to a corrupt device driver. If there is some incompatible software is running on your PC, that can also cause this error. Even corrupt system files may cause the 0x000000BE error to show up and crash your PC.
Fix: ATTEMPTED WRITE TO READ-ONLY MEMORY in Windows 10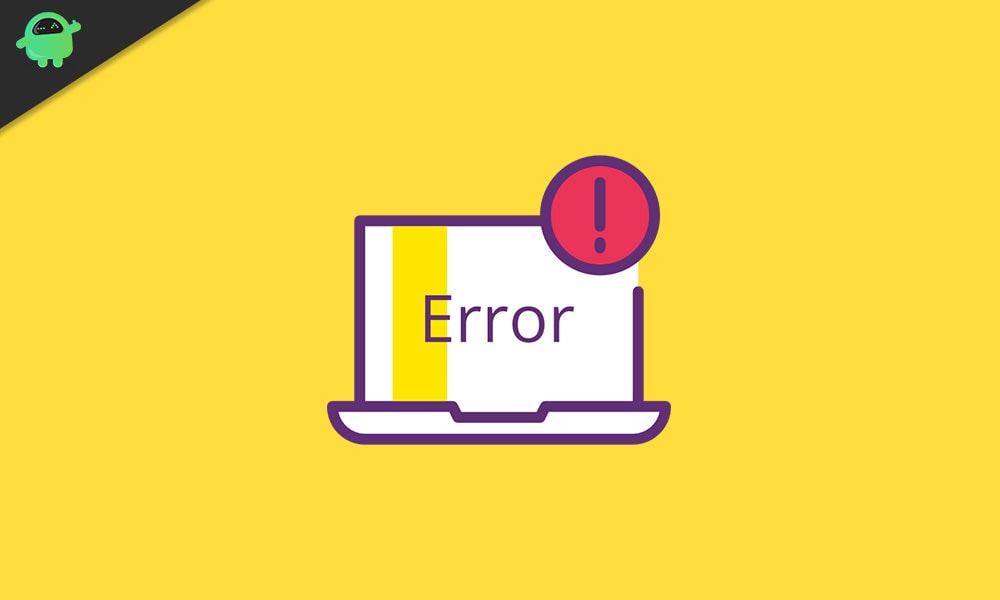 While this Attempted to write a read-only memory error is going to hinder your workflow, but you can easily troubleshoot it on your own. Here are the various troubleshooting methods you should follow.
Update Drivers to fix the ATTEMPTED WRITE TO READ-ONLY MEMORY
Sometimes updating or uninstalling the corrupt driver can fix this issue for good. Uninstalling doesn't mean you permanently cut the cords for that driver. The PC will auto-update and install the necessary firmware upon reboot post the driver uninstallation.
Open Device Manager by typing the same in the Type Here to Search Box
Click Open

Then let's say the keyboard driver has an issue
Right-click on the driver to trigger a small menu
From that select Uninstall device to uninstall the driver

You can select Update Driver to update the firmware of the driver
Uninstall Software
If you recently installed software on your PC, then it may be conflicting and causing you to see the ATTEMPTED WRITE TO READ-ONLY MEMORY in Windows OS. So, you can try to uninstall the software.
Open Control panel
Go to Program and Features

There scroll for the recently installed software.
Select to highlight the software

Then click on Uninstall/Change
Now, check whether in your regular PC use, if you're facing the written to read-only memory.
Update Your PC System Software
It is important to regularly install the system, update your PC.
Press Windows + I to go to System Settings
Then click on Update & Security
The PC will check for available updates
If a new update is available, then the system will install the update immediately.
Then reboot your PC and try to run it. You should not see the ATTEMPTED WRITE TO READ-ONLY MEMORY error.
Try to Run Your PC on Safe Mode and Fix the

Written to Read-only Memory Error
Safe mode is a great way to access your PC and fix the issues hindering your work.
Restart your PC
As the screen after reboot shows up together press Shift Key and Restart
Navigate to Troubleshoot > click Advanced options > Startup settings
Finally, click Restart
As the device restarts Press F4 to switch to Safe Mode
Check for Issues in the Memory of Your Computer System
The ATTEMPTED WRITE TO READ-ONLY MEMORY error may happen due to the shortage of memory space on your PC. So, you need to check for the same. There is an inbuilt Windows Memory Diagnostic Tool that will check for the error and fix it.
Press the Windows + R key simultaneously
Then the mdsched.exe and hit enter

In the next dialog box that shows up select the first option Restart now and check for problems

So, these are some of the working troubleshooting methods that you can implement to fix the ATTEMPTED WRITE TO READ-ONLY MEMORY issue in Windows 10. You do not need to carry out all the troubleshooting I have mentioned here. In case one method doesn't work, try out the other ones. I'm sure the 0x000000BE error will be solved easily.
More Guides,