In the modern world, many security camera companies promote their attributes and attract potential buyers to buy only from them. Among those companies, one is "Wyze Labs", a US-based company founded in 2017 to deliver home products and wireless cameras. Even though Wyze Labs is a start-up employing just 350 employees, its products are worth a look.
The reason is Wyze Labs is a top-notch company providing quality home products at a low price across the industry. In this specifically, Wyze Cam V3 and Wyze Pan V3 are the most trending products offering dominant and tilt-supported security functions. But unfortunately both these products are not turning on and people who purchase them experience trouble. So, let's reach out here to fix it.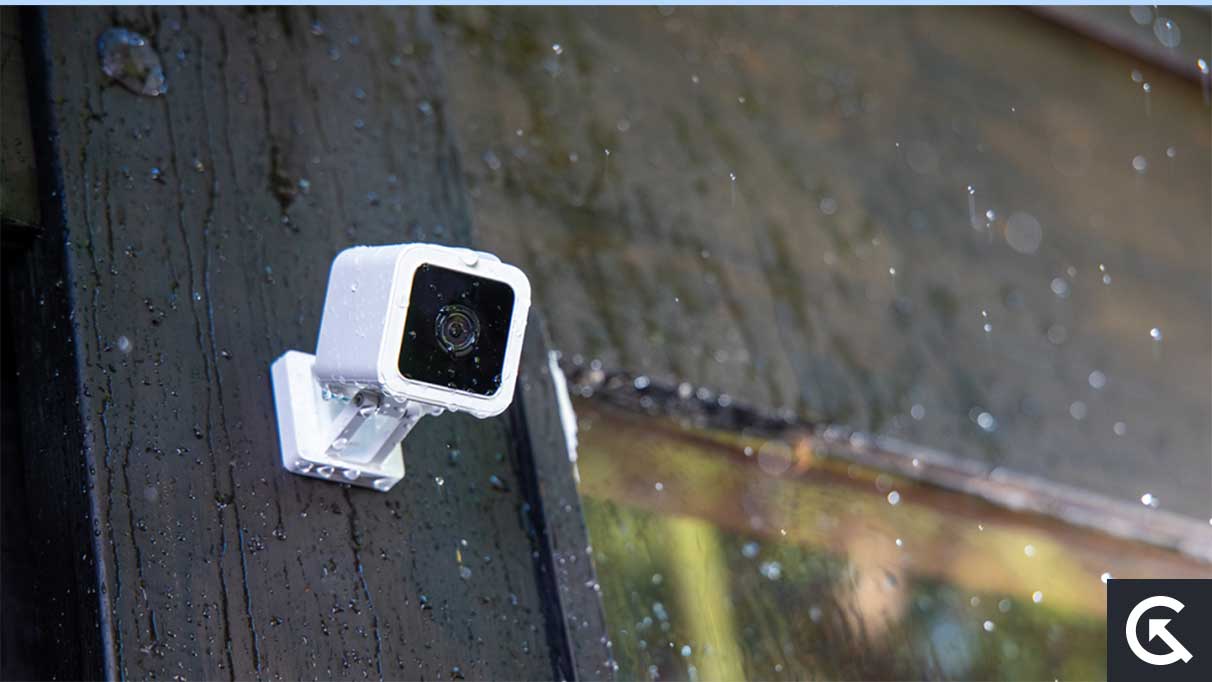 Fix: WYZE Cam V3 and Pan V3 are Not Turning On
Starting with the key features, As a successor to V2, Wyze Cam V3 uses a starlight sensor that allows colour night vision. This feature lets you capture 1080p at 20FPS with a 130-degree field view. Apart from that, it has a built-in siren to sound in the event of a mishap. The Wyze Pan V3 is an add-on product with almost all the same features as the Wyze Cam V3, except for 360 degrees of spin and 180 degrees of tilt.
In the meantime, both products are the best in the industry at their place. However, some users have complained about problems with these cameras recently. Certainly, when they try to turn on these cams, they cannot turn them on. Fortunately, Wyze Support acknowledged this concern and provided a few solutions. The problem is that those troubleshooting steps aren't explained. For such reason, below we are sharing such troubleshooting with a satisfactory explanation.
Reset your camera.
Because Wyze Cam V3 and Pan V3 are not working. A camera without power cannot turn on when the turning on indicator does not show any light. In this case, you can restart the camera so that it has sufficient power to boot up and also show that turn-on light. To do that, unplug the camera from the power source and wait for 5-10 seconds. After that, connect the camera again and reboot it.
Ensure the Power Cord length is restricted to 16 Feet
The power cord is the main source of power receipts for Wyze Cam V3 and Pan V3. If you have an extended power cord that is longer than a normal standard, then there may be a problem. The fact that your camera is not turning on, means that the cord has some issue. More likely, due to the length of the cord, the current is slowing down. In such cases, ensure you have a power cord within 16 feet.
Cross-check the power outlet.
When a power outlet is damaged or unable to pass the full current to the Wyze Cam V3's cord, it will not turn on. In such cases, you need to double-check the power outlet to determine whether it is working or not. If it does not work, switch to another outlet and see if the problem has been resolved.
Try using another power adapter
There is a possibility that the power adapter you are using is defective or creating some issue resulting in Wyze Cam V3 and Pan V3 not turning on. In this case, the next appropriate solution is to review the power adapter. For instance, if it is defective for not being able to pass current, you should get a new one to avoid such problems.
Update the Wyze App
The other reason may be an outdated Wyze app that causes the Cam to not work properly. When you are having trouble turning it on, it means its firmware is malfunctioning and you need to upgrade it. For this concern, you need to update such an app through the Google Play Store. Once that is done, the issue will be resolve. To update the Wyze App follow these steps.
Open the Google Play Store.
Search for the Wyze App
Tap on the update option there.
Wait for it to install completely.
That's it; you are done.
Flash the firmware
The cam may be having problems after the recent firmware update. It is possible that the current firmware is not appropriate for your cam. On that note, you can switch back to the previous firmware update. All you need is a 32 GB SD card, and follow the following steps.
Find and Download Download the Wyze Cam V3 and Pan V3-specific firmware versions here.
After that, please save it to your SD card and extract it from there.
Now power off your Wyze Cam V3 and Pan V3 and insert the SD card.
After that, hold the setup button and plug in the USB cable.
As a result, a solid purple light will appear, and you should now release that button.
Please wait for 3-4 minutes, and your cam will reboot.
That's it; your cam is now working.
To sum up, there are a few things that a user neglects to check before booting the camera. Some problems may be related to the specific firmware and Wyze App. For all these things we have given the most reliable solutions. I hope the issue is now resolved from the user's side. Even if the issue persists, then you can raise a help request. Further, if any user has questions about the above solution, please feel free to ask them below.