Gaming consoles are dedicated gaming machines where you can get ultra-high graphics gameplay. However, these gaming machines like the Xbox One sometimes fell prey to errors and cause trouble for the users. Several recent reports bring to notice that users are now facing a new error code 0x9b100041. As per the user reports, these errors pop-up when users are trying to launch the game. This is not allowing the users to even see the starting screen of the game.
Also Read: Fix: Xbox One Black Screen After Update
Well, if you are also experiencing this Xbox One Error Code 0x9b100041 issue and are looking for ways to fix this, then you are at the right place. As in this post, we will give you a comprehensive guide on how you can fix this Xbox One error code 0x9b100041. This guide will not only give you potential fixes for this issue but also give you an insight into what are the reasons why this issue is creeping up on the Xbox One console. With that being said, let us take a look at the article itself: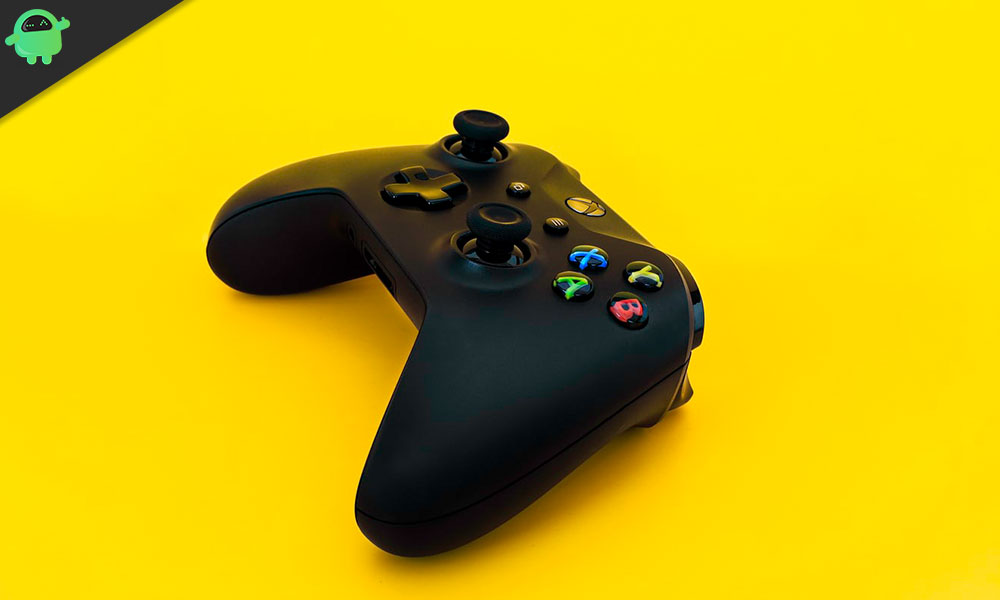 How to Fix Xbox One Error Code 0x9b100041?
Before we go ahead with fixing this issue, let us take a look at the possible reasons, why this issue is popping-up in Xbox One console.
Left out temporary files: As you might be aware that corrupted or leftover temporary files are often the culprit behind many Xbox issues. There can be certain remnant temporary files left behind due to an unstable network or have become corrupted.
Installation Error: Several files if not installed properly, they can become corrupted and can cause various issues like this Error Code 0x9b100041 on Xbox One. You might have come across an interruption while downloading the add-on or update for any game due to which the file did not download completely and is causing the problem.
Corrupted account data: Several issues on Xbox One console are also related to the corrupted Microsoft account data which you have logged in the game with. If you have a corrupted account associated with the game, it can cause several game issues.
Damaged Disk: If you are coming across this Error Code 0x9b100041 while playing a certain game via a physical disk then, the problem might be with the disk itself. In this case, you can try to check your game disk for any scratches, dirt, or debris because they could very well be behind this issue.
Corrupt cache data: Locally saved cached data if corrupted, can also cause such issues in the Xbox One. So, in this case, all you can do is try clearing the game's cache data and relaunch the game.
Once the potential reasons behind Xbox One Error Code 0x9b100041 issue are out of the way, let us take a look at the methods which can help you solve this issue with your Xbox One gaming console.
Power Cycling your Xbox One Console
Xbox One Error Code 0x9b100041 appears on the Xbox One console if you are facing certain network issues or are having corrupted data in your Xbox One. This scenario deemed fit for performing the power cycling method on your console to reset your Xbox. This also ensures that the power capacitors are properly drained out and temporary file stores in-between normal startups is cleared. This will also help you fix several firmware related issues on your console.
Here is what you can do to perform a power cycle on your Xbox One console:
First of all, you need to have your Xbox One console booted up and should not be in hibernation mode.
Then, press the Xbox button on your console and keep it pressing for about 10 seconds until the front LED of your Xbox One stops blinking. The fans of your console will also turn off.

Once you have switched off your console following the above-mentioned steps, you are required to remove the power cable from the power outlet. This will ensure that the power capacitors are completely drained.
Now before you go ahead and replug the power cable to the power outlet, make sure to wait for about 5 minutes before doing that.
Reinstall the game
If you are facing this Xbox One Error Code 0x9b100041 with certain games like Destiny 2 or Obvillion then, one of the best methods to fix this issue is to reinstall the game after completely removing it from your console. This issue can pop-up due to bad installation or corrupted files which can be easily fixed if you reinstall the game. In order to do that:
You need to press the Xbox button on your console to open the game guide menu.
Head over to Games & Apps submenu.
Once you are in the Games & Apps submenu, hover over to the game that you wish to uninstall then you need to press the Start button on your controller and then tap on Manage game.

Inside the Manage game option, you will get an option to uninstall the game. Press the Uninstall button to delete the game from your hard disk.

Once you are done uninstalling the game, you need to head over to the Manage game option and click on Ready to install option. From here go to the right pane and press the Install all button to force the installation of the deleted game along with all the latest add-ons and updates.
Now the game will download automatically and once it is done, try relaunching the game and see if the problem persists or not.
Remove Connected Microsoft Account
A corrupted Microsoft account can also be the culprit behind this Xbox One Error Code 0x9b100041 error. Because these errors are sometimes dependent on Microsoft account files. Several users have reported that removing the connected account and logging in with a new one has solved this issue on their Xbox one console. In order to do that:
You need to press the Xbox button on your controller and then select Settings.
A new menu will pop-up where you need to press the All Settings.
Head over to the Accounts tab.
Then go over to the right-hand side of the menu and choose the Remove accounts menu.
You have to choose which account you wish to remove from your Xbox One and select that account and press the remove button.
Note that all the cache data will be removed but not all the sensitive data.
Once that is done, try logging in with either the same account or create a new one and see if that helps.
Cleaning the Disk
If you are playing the game via a physical disk then, there are chances that a defected disk is causing this issue with your game. Then in order to fix this, all you can do is clean the disk with a soft cloth and use some alcohol-based cleaner. Once you are done with the cleaning, try inserting the disk and playing the game. If the problem still persists then follow the next method below.
Clear the Game Cache
The corrupted game cache can very well be the reason behind the issue on your Xbox One gaming console. You can see if clearing the cache data of your game helps you fix this issue or not. And in order to do so:
Head over to Settings>>System.
Once you are inside the System menu tap on the Storage tab and select Clear local saved games option.
The operation will start clearing the game cache and you need to wait for it to completely remove the cache data.
Once that is done, launch the game again and see if this resolves the issue or not.
So, there you have it from my side in this post. I hope you guys liked this post and were able to fix the Xbox One Error Code 0x9b100041 issue. There can several reasons behind this issue and can also be related to a particular game. Let us know in the comments below if you come across any issues while following any of the above-mentioned methods. Also do let us know any steps or methods that you tried and did the work for you in resolving this issue on Xbox One. Until the next post…Cheers!