In this tutorial, we have listed the 10 best Factorio Mods for 1.0 for this year. This is a construction and management simulation game that had remained in the early access for quite some time. Just a few days back, it had made its stable release for Windows, Mac, and Linux platforms. You play as an engineer who has landed on a foreign planet. In order to survive, you have to find important and useful resources and craft items using them. As you keep on building items, the game progresses with new and powerful machinery.
Right from the manual extraction of resources to the automation phase, there are quite a lot of things to try out. But to make the entire gameplay experience even more challenging and intriguing, players make use of various mods. However, with a plethora of add-ons available, it really becomes a tough job in finding the best ones. This is where this guide will come in handy. From this post, you could get your hands on the 10 best Factorio Mods for 1.0 in 2020. So without further ado, let's begin with the list.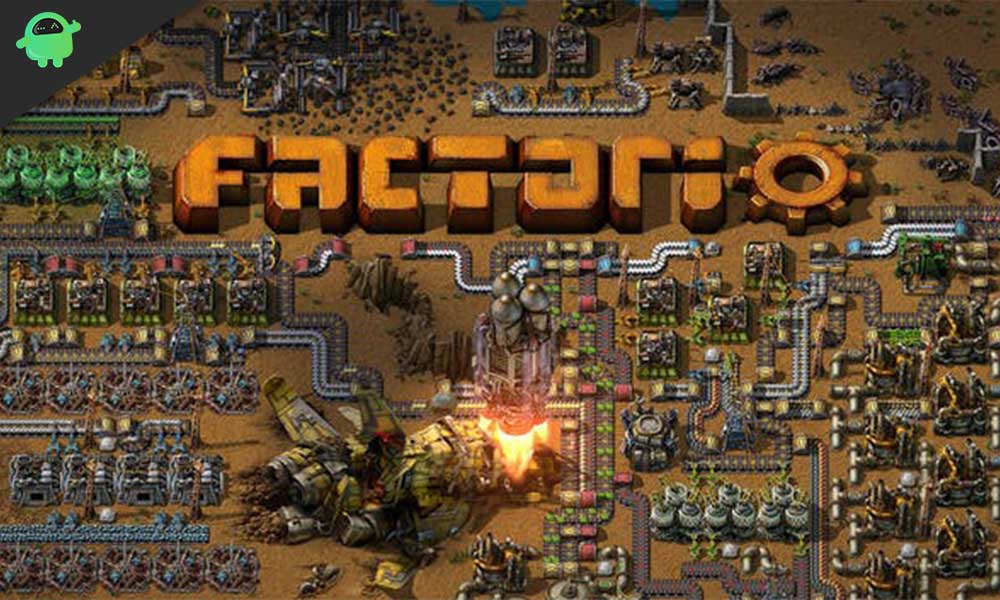 10 Best Factorio Mods for 1.0 in 2020
Before we get on with the list, let us outlines the steps to add these mods to the game. For that, launch Factorio and head over to the Mods section. Then navigate to the Install tab and select the mod zip pack that you will be downloaded from this list. Hit the Install button and once that is done, click on Confirm to restart the game with the downloaded mod. Now quite a lot of users are looking for the best mods for this game, as evident from the below Reddit thread:
Best Mods? from factorio
If you echo this thought as well, then the below list of the 10 best Factorio Mods for 1.0 should come in handy. Follow along.
Bottleneck
One of the oldest and most popular mods around, Bottleneck has been the ultimate favorite for many users. As is evident by its name, it helps in identifying the various bottlenecks in your factory. You could place them over various components like mining drills and furnaces, which will then give you the complete idea as to the capacity of that machinery.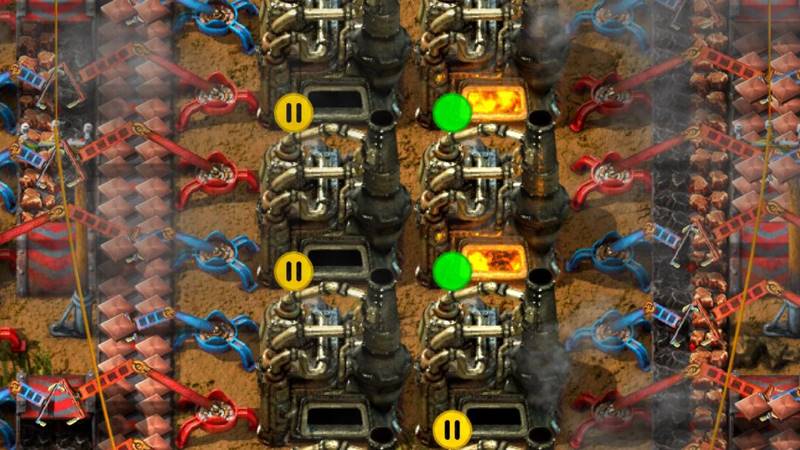 This mod will place a red light over any item that has been limited by input or a yellow light over any item limited by output. If the item isn't limited in its capacity, then it will show in the green light over it. Download it right away and make full use of this mod.
Squeak Through
Some structures in the game are placed such that it doesn't leave even the slightest of spaces between them. hence you wouldn't be able to move between them and will hence have to take a longer route. As could be seen from the below screenshot, there isn't any space between the solar panels through which the player can pass through.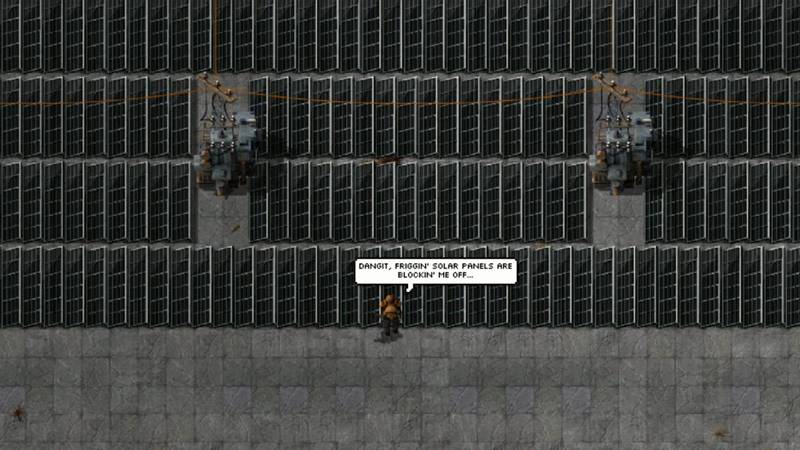 Enter the Squeak Through mod. This will create a handy escape route through most of these items and through which you could fit in. However, this mod doesn't create a space in items like the walls, and that is completely understandable. Anyways, if you wish to give this mod a shot, then head over to this link and download it right away. No doubt why it ended up on this list of 10 best Factorio Mods for 1.0.
Bob's Modpacks
Not exactly a single mod, but it is rather a collection of mods under a modpack. Coming with over 20 mods, it brings in new features, and mechanics to the game. Likewise, it also adds some new items and interesting concepts to the gameplay. Talking about the former, there are a plethora of new items like ores, structures, and technologies.
Just find them on the map and craft them in the best possible manner. Furthermore, they also increase the challenging level of the overall game. So if you are looking to make this game more on the difficult side, then this mod is definitely worth a try. Head over to this link to download this modpack right away. Another useful mod in the 10 best Factorio Mods for 1.0.
Long Reach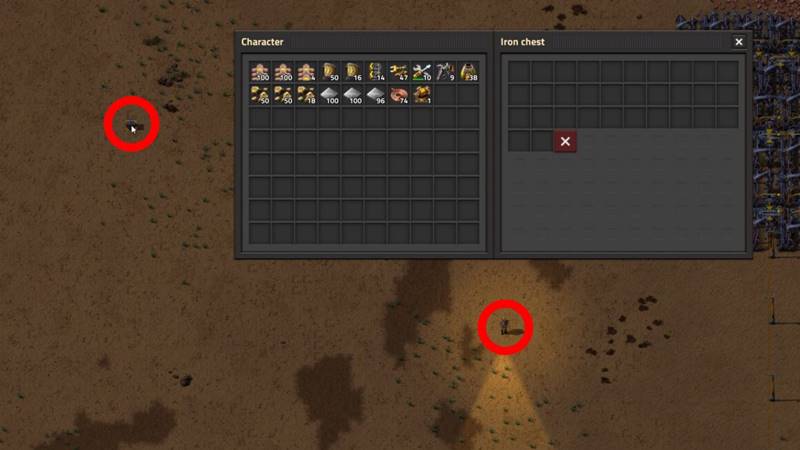 This mod has been able to attract quite a lot of fanbase as of late due to its functioning. It is able to increase the overall range up to which interact with these objects. So using this mod, you could now see far off terrains and hills and interact with them as per your requirements. And if you have a radar, then you could further increase its overall potential. So download this mod from this link, add it to your gameplay and try it out right away.
Speed Control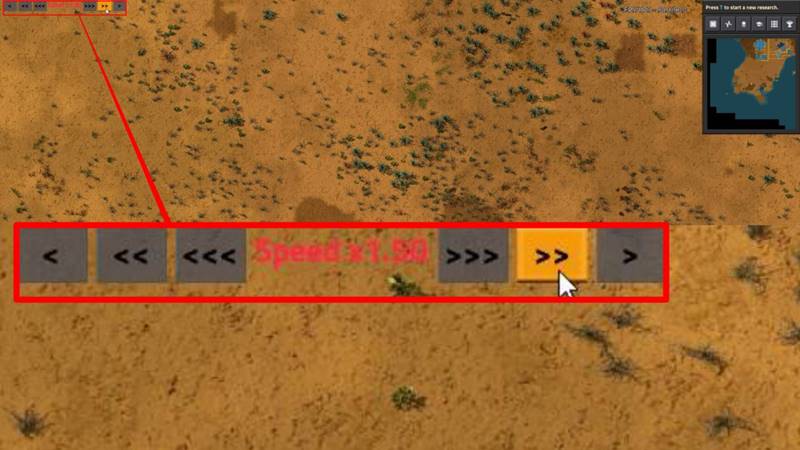 Another pretty nifty contender of the 10 best Factorio Mods, it gives the player the option to speed up or slow down the speed of the gameplay. While why you might need to slow down the gameplay speed, but the increase in speed is something worth going for. If an item is taking ages in getting crafter, then launch this mod and speed up the gameplay. You have the ability to increase the speed up by ten to a hundred times, which is definitely something to look for. So if this mod intrigues you as well, then download it from this link.
Even Distribution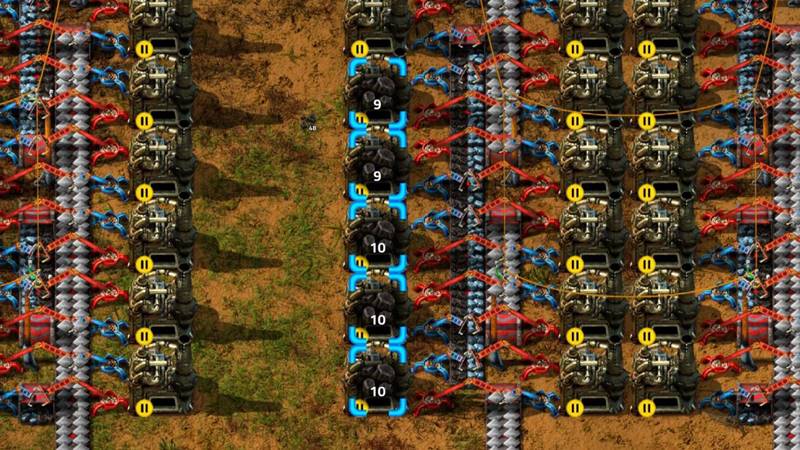 Quite a lot of users have this complaint that when they drag and drop resources over a container, it gets unevenly distributed. In some cases, the distribution gets so uneven that there wouldn't be an iota of an item in one container and the other will be filled up to the brim. This is where the Even Dostrubtion mod comes in handy. Once you download this mod, it will make sure that all the items get evenly distributed. It stays true to its name and does just that. If you are interested in trying it out, then grab hold of this mod from here.
Alien Biomes
This mod, part of the 10 best Factorio Mods for 1.0, considerably increases the absolute number of Alien Biomes in the game. These purple-colored creatures also add new UI and freshness to the game, not to mention their aesthetically pleasing looks. So this mod ends up doing two things, increasing the number of aliens and at the same time injecting new colorful items to the overall GUI of the game.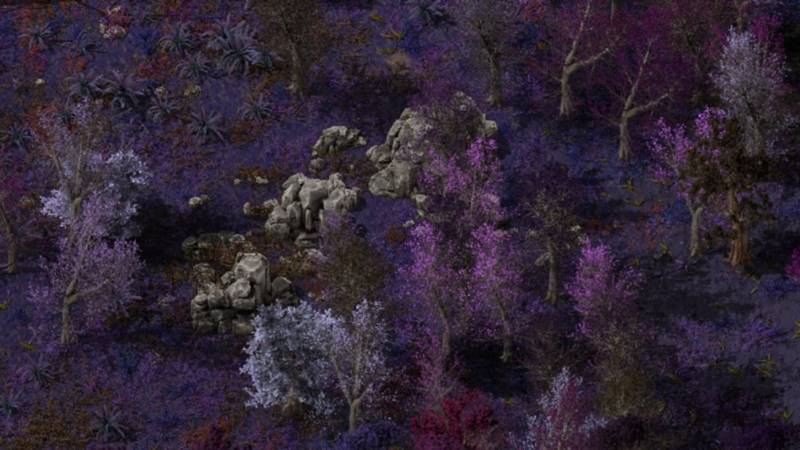 It also adds up new high definition terrains to the game. Well, the words might do full justice to this mod, so grab this mod from this link and check out the visual makeover yourself.
EvoGUI
One of the most useful add-ons, it gives the user some pretty important information. These include the ability to view the current pollution level of the region where you are currently staying, the current brightness level, and the number of days you are staying on this planet. Apart from that it also shows the live game time and most importantly, Biter evolution percentage.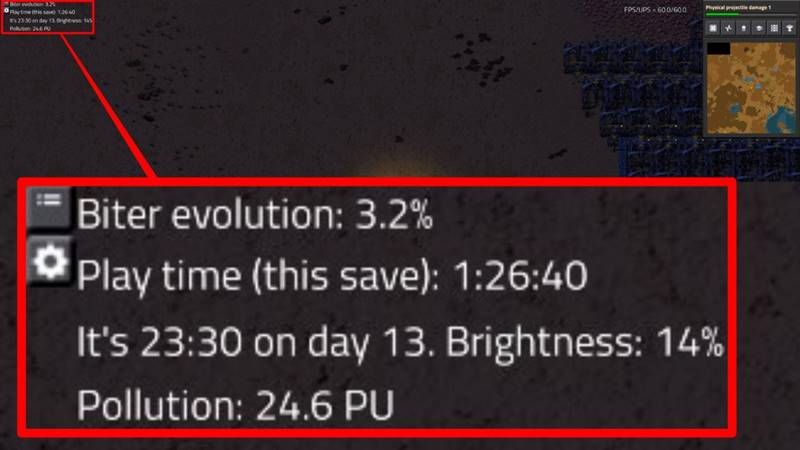 If you know how to make use of this percent, then fighting the Biter attacks and attacking nests should be quite an easy job. Likewise, adding this mod to the game is pretty easy as well, just visit this link and download it right away. Do keep in mind that all these statistics will be an overlay in the top left of your gameplay. So if you are comfortable with this, then there is no reason why this mod, which has already occupied a place in our list of 10 best Factorio Mods for 1.0, doesn't deserve a try.
VehicleSnap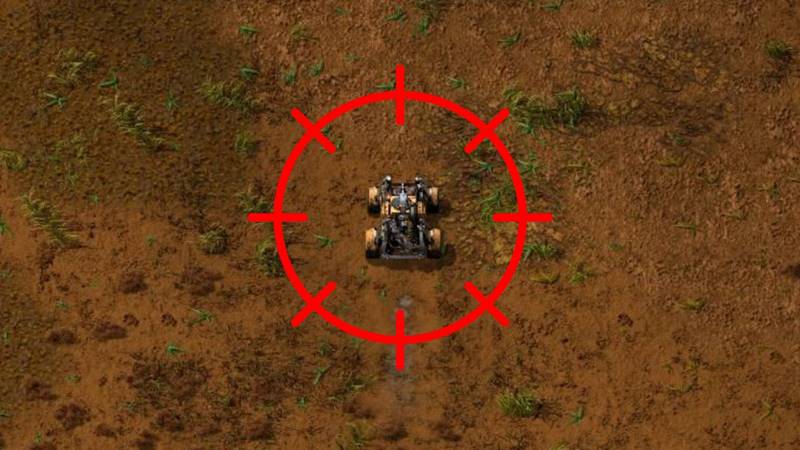 As is evident from the name, VehicleSnap makes it pretty easy to snap your vehicle in the preferred directions. So traversing through the north, south, east, or west directions is now quite an easy task. Furthermore, it also allows you to customize the number of angles that your car could snap through. All in all, if you haven't been a perfect driver, this mod is here to help you out. Download this mod from the attached link.
Factorissimo2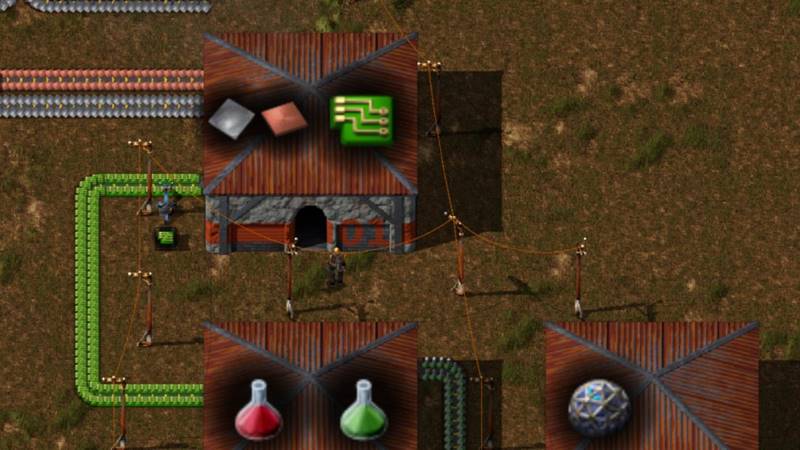 Allowing you to construct, build, and place warehouses that you could easily enter, this mod does the transportation work quite easy. By this, we mean that you could now easily go through these small pocket dimensions, move around and build structures as you do so in normal cases. It makes the entire method of factory organizations quite easy.
And it hasn't taken any shortcuts as well. The all-important slot for inputs and outputs is still there. This streamlines the entire process of transferring goods to and fro from the warehouses. To get hold of this mod, click on this link to download it.
With this, we conclude the list of the 10 best Factorio Mods for 1.0 in 2020. As you might have noticed, each of these mods has its own USP and drawbacks as well. But there is no denying the fact that they all are pretty useful in one way or the other. On that note, we would love to hear your views about these mods. Do share your valuable opinions in the comments section below. Rounding off, here are some iPhone Tips and Tricks, PC tips and tricks, and Android Tips and Trick that you should check out as well.