The iCloud Keychain is a password management tool available in iOS and Mac devices. The feature is integrated with your Apple account. These days, we visit many websites and signup for. So, due to an increase in the number of websites and apps, it is not possible for a person to remember each and every username and password. And again, using the same password for all our accounts is also a less secure idea. In such cases, the iCloud keychain is a great service to have. Also, you can easily access iCloud Keychain password on your iOS devices such as iPhone or iPad. Basically, iCloud Keychain is a vault with of all our usernames and passwords along with high tech security that is difficult to break.
Don't worry, and your credentials are safe. Because your details are encrypted with end to end, and 256 bit AES encryption technology and even Apple could not access it. You should only remember one password, and that is your apple account password. So, in this article, let's see how we can access passwords in iCloud Keychain on our iPhone or iPad.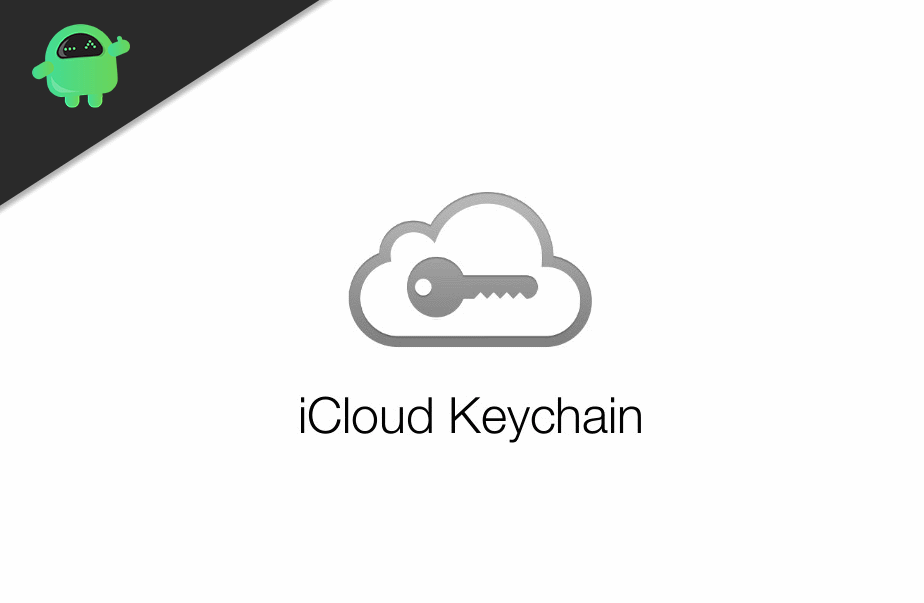 How To Access iCloud Keychain Password iPhone and iPad (iOS)
Before you start setting-up, make sure you've met all the requirements for the Keychain to work on your device, please refer to this link in order to check that you've met all the requirements. Also, make sure that you've set up two-factor authentication. If not, then follow these steps:
Open Settings and tap on your Apple ID banner.
Tap on Two-factor Authentication, and tap on continue.
Now you've to provide your phone number that is accessible.
Once completed, Apple will send OTP codes to your phone, enter the code, and complete activation.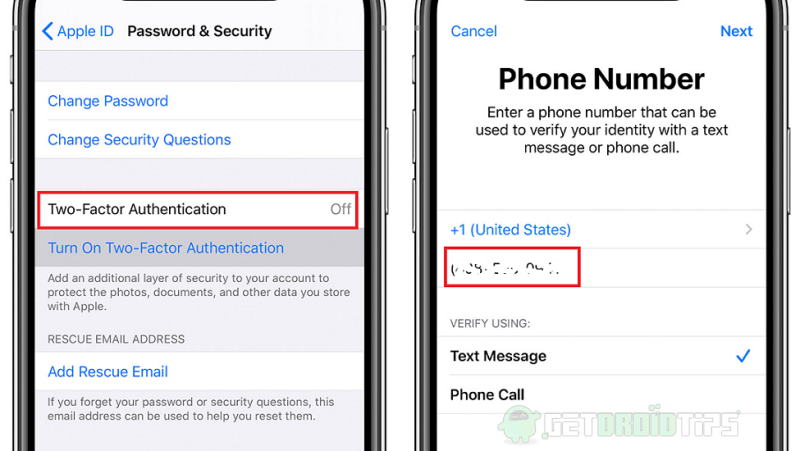 That's it. Now you've set up two-factor authentication, and now you can proceed with the following steps to access passwords in Keychain.
Step 1: Enabling Keychain on iOS devices
Now that you know of the keychain, let's enable it first from settings on your iPhone or iPad. To enable iCloud keychain,
Open Settings and tap on your Apple ID banner, located at the top of the settings menu.
Now scroll down and tap on iCloud.
Then finally, scroll down to Keychain, tap on it, and enable it using the toggle key.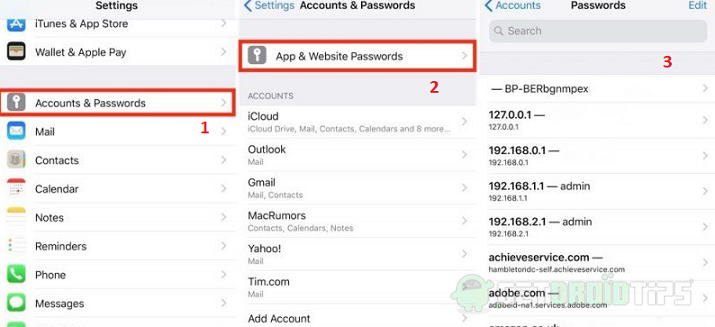 Step 2: Accessing passwords in Keychain
Now that we've enabled keychain in our iOS device, let's access the passwords saved in the Apple ID account. To access the passwords,
Open the Settings app on your iPhone /iPad.
Scroll down and tap on Accounts and Passwords.
Now from that menu, open App & Website passwords.
When the device asks for a Touch ID or Apple ID password, provide it.
Now a list of websites and apps passwords will be accessible, and you can search for a particular website and tap on it to access it.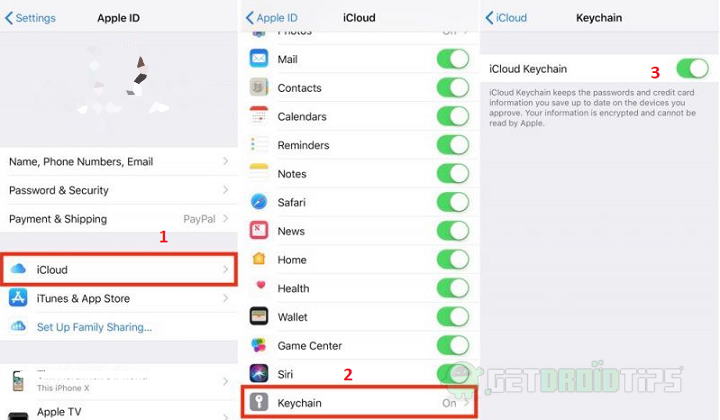 Conclusion
So, to conclude, accessing passwords in the Keychain is easy as long as you are the owner of that information. Any stranger cannot simply access the details, as it will ask for a Touch ID or password. But you should always keep your Apple ID password safe and confidential. Also, you should regularly change the password to avoid security threats. There are many other password managers available out there to check out, but Keychain will work seamlessly with iOS apps.