A Mac's Activity Monitor works similarly to a Windows Task Manager. On your system, it displays real-time data on the resources that are currently being used. You can view functions, disk activity, memory usage, and more to understand how your Mac is running. Five system monitor indicators are available in the Activity Monitor, showing you real-time resource usage statistics and graphs.
However, you might find the data usage if you need troubleshooting help for your Mac. But unfortunately, from the recent macOS update, many users started reporting that the Activity Monitor is not showing all processes. However, on investigating this issue, we have found a few fixes that can help you fix this problem.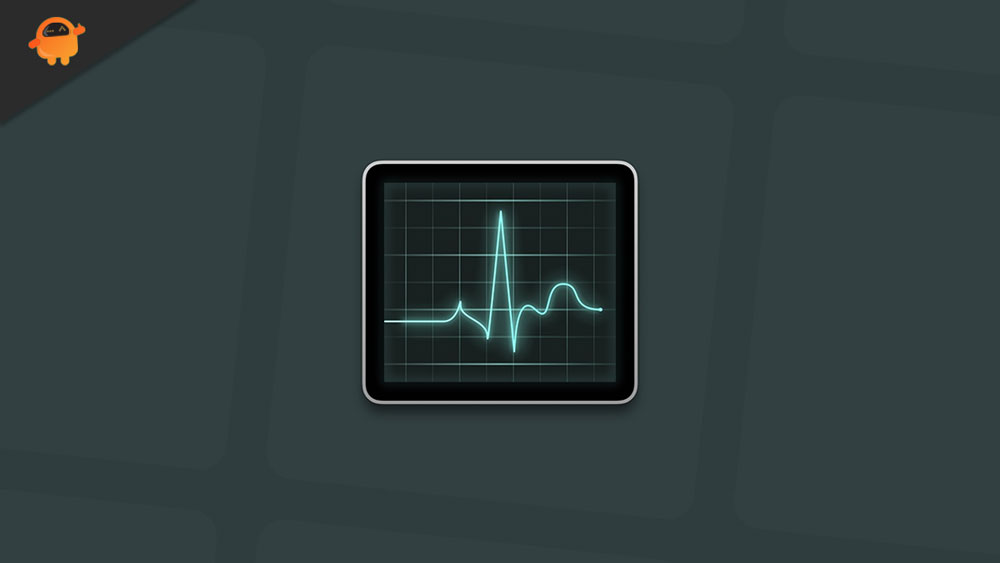 Why is Activity Monitor not working?
There are very few instances where Activity Monitor fails to work or opens. There are several possible reasons why it might happen:
Errors with Activity Monitor

There are bugs in macOS

Interruption by third-party software
In spite of whatever the problem is, there are solutions available to make Activity Monitor responsive again. Find out why Activity Monitor doesn't work on Mac and tell more people about it.
How To Fix The Activity Monitor Not Showing All Processes
There aren't many things available that you can use to resolve this problem, but we have tried our best to resolve this problem for you guys. So, if on your Macbook, the Activity Monitor is not showing all processes, make sure to perform the fixes we have mentioned below:
Fix 1: Force quit and restart
The app can be force-quitted and opened again after it has been force-quit. Hopefully, this will solve your problem. Also, many users find this fix helpful in resolving the activity Monitor not showing all processes issues on the new macOS. Therefore, you must also try this out and check whether it helps. Here is how:
Initially, click the Apple menu and select Force Quit or press Option, Command, and Esc (Escape) together.

After that, you will see a window asking you to force quit.

Choose Activity Monitor.

Click Force Quit.

Go to the Activity Monitor and open it.
Fix 2: Restart your Mac
Rebooting your MacBook is very important when you face this kind of error. This is because sometimes, the cache files or random bugs hit your device RAM, which causes it to not work properly. So, your Mac needs to be restarted. It may be possible to solve your problem in this way. Choose the Restart option under the Apple menu in the upper-left corner of your MacBook screen to restart your Mac.
Fix 3: Update your Mac
The latest Mac operating system should be installed on your computer if you haven't checked for software updates for some time. You can keep your Mac up-to-date by following these steps:
If you are using macOS Mojave or later, check System Preferences or Software Update for the Software Update option.

In the App Store, click the Updates tab if you are using macOS High Sierra or earlier.
Fix 4: Run Mac in Safe Mode
If Safe Mode cannot fix your problem, try restarting your Mac. In Safe Mode, open Activity Monitor if your Mac hasn't already been started in Safe Mode. When you have finished exiting Safe Mode, restart your Mac normally. To do this, follow these steps:
Shut down your Mac by going to the Apple menu and selecting Shut down.

Hold the Shift key for a few seconds after turning on your Mac.

Then, while holding the Shift key, wait for the login screen to appear.

Hold down the Shift key until you see the login screen.

Sign in.

You are now in Safe Mode on your Mac. There is no need to worry; your Mac will run slower. Open the Activity Monitor now. Does it work and load?

It doesn't matter which case you choose; you must exit Safe Mode. Restart your Mac without pressing any keys.
Fix 5: Delete Activity Monitor plist file
A plist is an application's preference file. The preferences file stores the settings for an app. In some cases, this file can become corrupt, resulting in problems like the ones described above. There is a chance that your problem will be solved by deleting it.
By default, macOS will create a new plist file with the default settings when this file is deleted.
To do this, follow these steps:
Ensure that Activity Monitor is not running.

You can access the Finder by going to the Applications folder.

Hold down the Option key (alt).

Using the Option key, click the Go and Library buttons.

Go to the Preferences folder.

You can find the file com.apple.ActivityMonitor.plist by searching for it.

You can remove this file by dragging it to Trash.

Make sure the trash is empty.

Make sure Activity Monitor is working again.
Fix 6: Use Console
You can use the Console app if you still have problems identifying and fixing the issue. You can view debug messages and log files on your Mac via the Console app. To do this, follow these steps:
Launch the Console. Your Applications directory contains a Utility folder that you can open. Alternatively, you can use Spotlight.

You can now open Activity Monitor by clicking on it.

After that, monitor the Activity Monitor log messages in the Console. It may be possible to find clues in these log entries.
Fix 7: Contact Apple Stores
In case you have tried all the fixes mentioned earlier in this article but still getting the same issue, then there are chances that you may face this problem because some hardware or software glitches are appearing on your Macbook.
So, in that case, except for going to your nearest Apple stores, you have no other options. However, once you explain everything to them, they will help you resolve the Activity Monitor not showing all processes issues. So, it would be best if you tried this as a last option.
So, that's how to fix the Activity Monitor not showing all processes issues. We hope the fixes mentioned earlier in this article have helped you. But, in case you need any further help, make sure to comment below and let us know.