Android CDC driver is an import driver that you need in order to communicate with your PC for transferring your files or to flash firmware files to your smartphone. Most smartphone developers and enthusiasts keep the latest Android CDC drivers. Here are the latest and working CDC driver.zip direct download for you.
Whenever you need to download, transfer files between your Android smartphone of your PC, then you need to do it via the CDC driver. In most cases, the driver gets automatically installed on your PC. But in case you want to download and install Android CDC Driver manually to your PC, then you need the CDC driver files. It's helpful to connect your MTK device to your PC.
In the old days, we used to transfer media content between devices with the help of a PC Suite. However, in modern Mediatek smartphones, we need to use Android CDC Driver. This CDC Driver will also come in handy if you need to flash the stock firmware on your device as well. You can also transfer important and confidential data like photos, audio, video, messages, mp3, contacts, etc.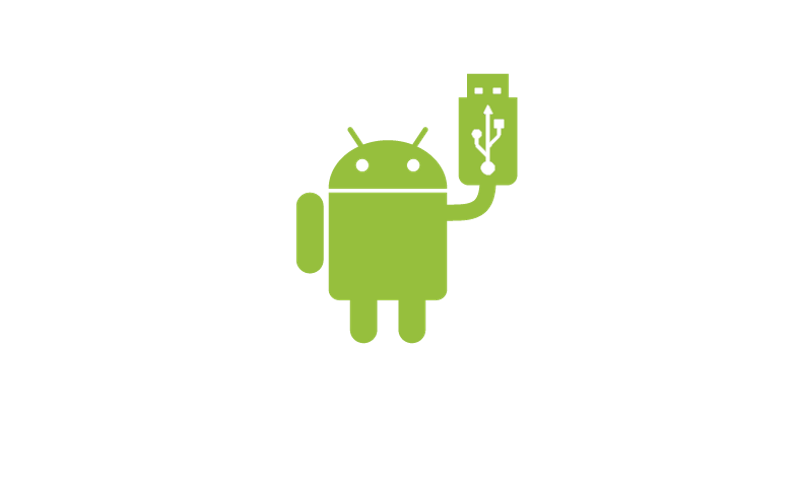 What is the Android CDC Driver?
Android Communications Device Class (CDC) is a Universal Serial Bus device class. The Android CDC serial driver is also known as CDC Serial Driver MTK (Mt65xx), is a ports device. The tool is developed by MediaTek Inc. Here in this article, we will share with you the guide to Download and Install Android CDC Serial Driver for Phones [Latest Version].
The driver is compatible with Windows XP/Vista/7/8/8.1/10 version and works for Android devices powered by MediaTek chipset. The CDC driver is for Android phones, which helps to communicate with PC to flash the firmware file or transfer files. The newer MediaTek devices require Android CDC Driver, while in earlier days, users prefer PC Suite to transfer data.
Android CDC Driver is a driver that helps to connect the Mediatek chipset powered devices with a Windows computer. It creates a communication bridge between the PC and the device where you can transfer files or flash. After properly connecting your android device or tablet with the personal computer via the Android CDC driver, you can also flash stock firmware in your device via SP Flash Tool.
How to Download and Install Android CDC Driver Manually
Installing drivers in a PC or a laptop is an easy task. However, Android CDC drivers don't come as an executable file or folder package. So you manually have to install them in your system. The process is a little hard, but not complex. Just follow all the steps carefully to install Android CDC Driver Manually.
Downloads Required
You will need to download the following files before you start installing an Android CDC driver on your PC. Downloads links for all the resources are listed below:
| | |
| --- | --- |
| Filename | android_cdc_driver.zip |
| Type | application/x-zip-compressed |
| Size | 17 KB |
| Download | Mediafire |
After you have downloaded the file successfully, unzip it, and save the files on your desktop. We will need these files in the upcoming steps of manual installation.
Steps to Install Android CDC Driver
Here are the steps which you need to follow in order to install the Android CDC driver. Please make sure to follow all the steps carefully.
Updating/deleting your computer drivers can damage your PC or might result in an unresponsive system. Getdroidtips will not take any responsibility for your actions. Please proceed if you know what you're doing.
1. First of all, open the device manager on your PC. You can simply open it by Settings > Control Panel > Device Manager. You can also open it by pressing Win + R key and then type "devmgmt.msc" and press enter.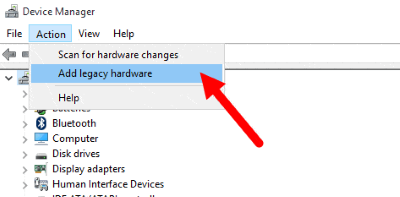 2. Once you open Device Manager, click "Action" on the top left corner. Then click on the "Add legacy hardware" option.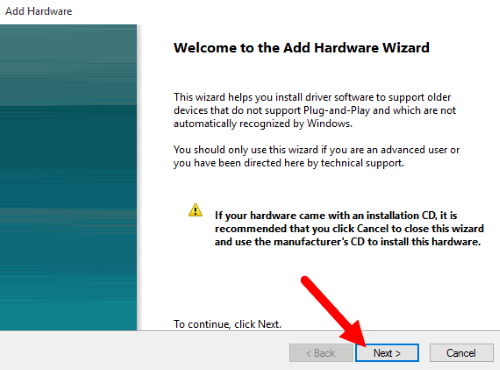 3. This will open Add Hardware Wizard. Simply click on the Next button.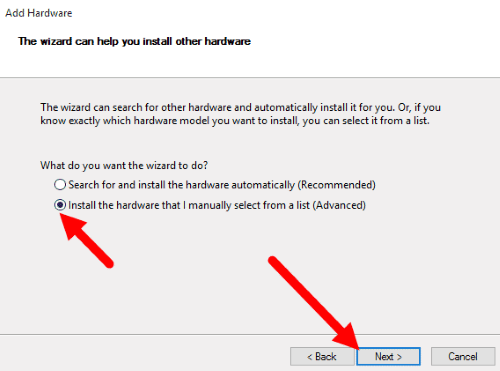 4. Now, Select Install the Hardware that I manually Select from a list (advanced) and Click on Next Button.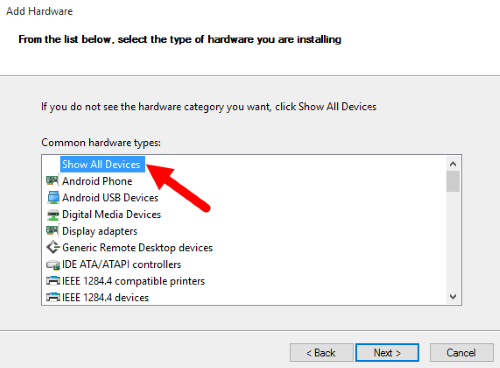 5. Under "common hardware types" > select on show all devices and click the next button.
6. Now, you have to pick the driver's location. Click on the "Have Disk" button and locate the "Android_Gadget_CDC_driver.inf "on your PC.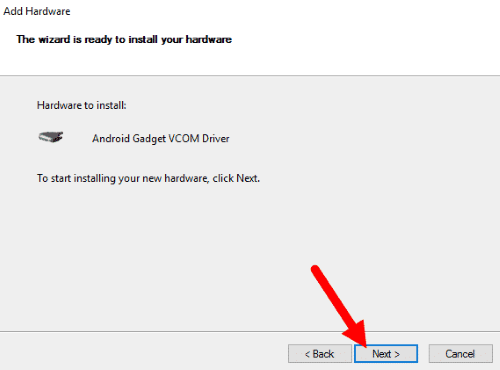 7. Once your driver is listed in the blank area, click on Next to continue.
8. Now, a new Windows Security Dialog Box will open. Select Install this driver software anyway.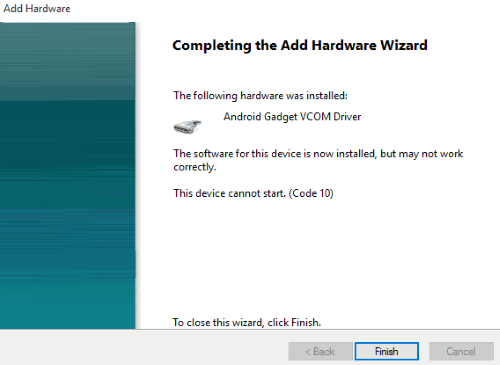 9. Click on the Finish button to close the Add Hardware Wizard. Android CDC drivers are installed successfully.
Conclusion
Android CDC drivers are very important for your PC if you own and Mediatek smartphone. So this is how you can manually install the Android CDC driver on your PC. If you are facing troubles with any of the steps given above, you can ask in the comments section below. We will be happy to help you out.