Introducing the MTK IMEI Writer Tool, a powerful and user-friendly utility specifically designed for MediaTek devices. As one of the leading manufacturers of smartphone chipsets, MediaTek powers a wide range of devices across various brands. Ensuring that your device's International Mobile Equipment Identity (IMEI) number is accurate and functional is essential for proper network connectivity and legal compliance. The MTK IMEI Writer Tool simplifies the process of restoring, repairing, or changing IMEI numbers on any MediaTek-powered device, providing an efficient solution for addressing IMEI-related issues.
In this article, we provide essential information and resources for downloading the MTK IMEI Writer Tool, a reliable and efficient utility tailored for managing IMEI numbers on MediaTek devices. Whether you are an experienced mobile technician or a casual smartphone user, this guide will help you understand the benefits of the MTK IMEI Writer Tool and assist you in leveraging its full potential for your device maintenance needs. By downloading and using the MTK IMEI Writer Tool, you'll be well-equipped to tackle IMEI-related tasks and ensure that your MediaTek devices continue to run smoothly and maintain proper network connectivity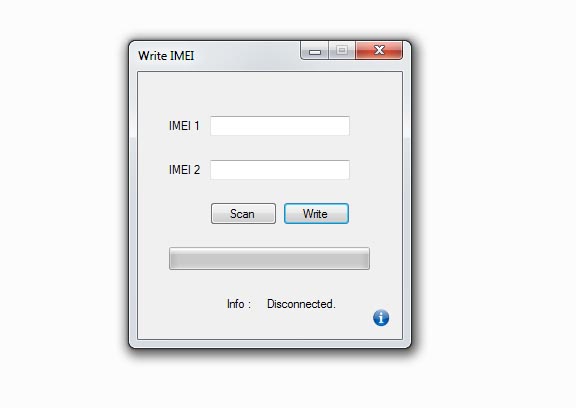 For those of you who may not be well-versed with the deeper tech aspects of a smartphone, let's talk a bit about IMEI. International Mobile Equipment Identity or IMEI number is a 16-digit unique serial number that uniquely identifies your smartphone. This is a very important aspect of the smartphone. As it provides the unique quotient of a smartphone, the law and order authorities can use this to spot this device if it's stolen.
Also Read: How to Repair MTK IMEI in Meta Mode by Hydra Dongle
Also, if someone uses a smart device for anti-social activities, he/she can be traced using the IMEI number. In case you don't know about your personal device's IMEI number, simply go to your phone dialer and type *#06#. It will display your device's IMEI on the display. These days if you buy a smartphone, you can see the IMEI number on the retail box. Always be careful that not to publicly reveal your device's IMEI number otherwise, it may be misused.
MTK IMEI Writer Tool: List of Compatible OS
Before using a tool, it's always important to know which all operating systems are compatible with it. In the case of the MTK IMEI Writer Tool, here is the list of compatible operating systems.
Windows XP/Vista
Windows 7/8/8.1/10(32 & 64-bit)
Download MTK IMEI Writer Tool
Here is the download link for the IMEI Writer tool for MediaTek-powered devices.
Download MediaTek IMEI Writer Tool v1.0
How To Use the MTK IMEI Writer Tool
Before performing anything you have to make sure you have the right tools. We have put up the same in the requirements section.
Pre-Requisite
The device you are using must run on a MediaTek chipset
A PC/Laptop (running Windows OS)
A USB cable
Depending on your device, you must install the required device driver.
You must know the IMEI number of your device. You can get it on the retail box of the device.
Steps
Step-1 Download the IMEI WriterTool and install the correct USB Driver is installed,
Step-2 Now connect your Android Device to the PC using the USB data cable. Let your device get detected by the computer,
Step-3 Open the MTK IMEI Writer Tool,
Step-4 Click on the Scan button to scan the existing IMEI number of your device.
Step-5 As per your requirements, you can also write the existing IMEI number on your device. If you want you can also write a new IMEI number on your device running on the MediaTek processor.
Step-6 You must get the correct 16 digits of the IMEI number of your device and fill it in the IMEI section.
Step-7 If your phone has space for a dual SIM slot, then you have to enter 2 different IMEI numbers in IMEI 1 and IMEI 2 sections.
Instructions:
Flashing IMEI is illegal in some regions. Make sure to check the rules and guidelines before writing IMEI on your device.
Check some other tools to recover the null IMEI number issue using SP MAUI Meta Tool or SN Write Tool.
So, that's it, guys. If you need a tool that comes in handy for you to check for the IMEI numbers on your devices powered with MediaTek chipsets, then go for the MTK IMEI Writer tool. We hope this guide was useful to you.