MediaTek chipset-enabled smartphones or tablet devices are now more competitive than Qualcomm chipset devices. Due to the lower price ratio and improved performance, most Android smartphone manufacturers prefer MTK processors for budget-oriented or flagship-killer devices. So, if you're one of the MediaTek device users and want to flash or repair IMEI, backup, or unlock, then you can Download Hydra Tool MTK Module (Latest Setup) in 2023.
Suppose you're not aware of the Hydra Mediatek Tool. In that case, we should mention that it allows users to repair IMEI, flash stock firmware quickly, unlock FRP or pattern lock, create data backups, read device info and other codes, read/write/delete EFS using the flash mode, check root access, read unlock codes, etc. Whereas the MTK Module is known to be used for MediaTek devices only. To learn more, check out the list of all features below.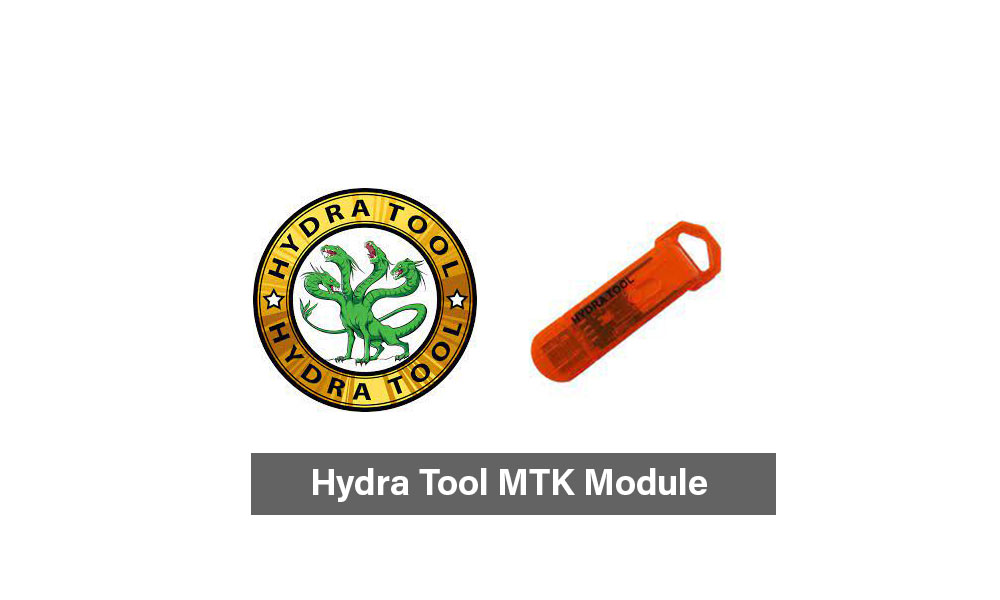 Hydra Tool MTK Module Features
Repair MTK devices
Read, Write, and Flash FRP locks & Pattern locks
Unlock code calculation by IMEI
Read, Write, Flash IMEI
Works with NAND and NOR flash chip types
Check Root (ADB mode)
Read Codes/Direct Unlock
Create Backup
Read codes
Huawei Erase/Restore Oeminfo
Read, Write, Flash EFS – Flash Mode
V1.0.3.53 Changelog
Added bootloader unlock for Redmi Note 10 5G, Note 10T, Poco X3 GT
Auto dump preloader for MT6833, MT6853, MT6873, MT6877, MT6891, MT6885
Read Also: Bypass MediaTek's SP Flash Tool Authentication Protection | Disable DAA and SLA auth file
Added Supported Device
Xiaomi Poco X3 GT (chopin)
Xiaomi Redmi Note 10 Pro 5G (chopin)
Xiaomi Poco M3 Pro 5G (camellia)
Xiaomi Redmi Note 10 5G (camellia)
Xiaomi Redmi Note 10T (camellia)
Vivo S7e (V2031A)
Vivo V21e 5G (PD2102F)
Vivo Y52s (V2057A)
Vivo Y72 5G (PD2069F)
Vivo Y73s (V2031A)
Vivo S10 (V2121A)
Vivo S10 Pro (V2121A)
Vivo S9 (V2072A)
Vivo X60t (V2085A)
Huawei Enjoy 20 (WKG-AN00)
Huawei Enjoy20 Plus (FRL-AN00a)
Huawei Enjoy 20 Pro
Huawei Enjoy Z 5G
Huawei Honor 30 Lite 5G
Huawei Honor 30 Youth
Huawei Honor 30 Youth Edition
Huawei Honor Play 4
Huawei Honor X10 MAX
Huawei Honor X20 SE
Huawei Maimang 9
Huawei Nova 8 SE (JSC-AN00)
Huawei honor 50 SE (JLH-AN00)
Oppo A53 5G
Oppo A53s 5G
Oppo A55 5G (PEMM00)
Oppo A72 5G (PDYM20)
Oppo A73 5G (CPH2161)
Oppo Realme 8 5G (RMX3241)
Oppo Realme Narzo 30 5G (RMX3242)
Oppo Realme Q2i (RMX2117)
Oppo Realme Q3i 5G
Oppo Realme V11 5G
Oppo Realme V13 5G
Oppo Realme V3 (RMX2200)
Oppo Realme V5 (RMX2111)
Oppo Reno4 SE (PEAM00)
Oppo A92s (PDKM00)
Oppo K7x (PERM00)
Oppo Reno4 Z 5G (CPH2065)
Oppo Reno 6 5G (PEQM00)
Oppo Realme Q3 Pro
Oppo Reno 3 5G (PDCM00)
ZTE Axon 11 SE
ZTE Blade 20 5G
ZTE Blade V2021
ZTE S30
ZTE S30 SE
Oukitel WP10
NZone S7 Pro 5G
Samsung Galaxy A22 5G (SM-A226B)
Samsung Galaxy A32 5G (SM-A326B)
Ulefone Armor 10
Ulefone Armor 11
Ulefone Armor 11T
Ulefone Armor 8 5G
Download Link:
Warning: Changing the IMEI number on your device might be illegal in some countries/regions. Even if you repair the original IMEI, it's considered to be used again on the same device. Make sure to check all the policies and guidelines of your region before changing IMEI. GetDroidTips won't be held responsible for any issue that may trigger issues by using the Hydra Tool MTK module. Use this module at your own risk.
Steps to Install Hydra Tool MTK Module Setup
Download the Hydra Module setup file on your computer from the link above.
Now, run the installer and follow the on-screen instructions to complete the installation.
Once done, run the module > Activate it.
Enjoy!
That's it, guys. We hope this guide was helpful to you. Feel free to ask in the comment below for additional queries.