If you are a PC user, you are surely familiar with the guest mode. We all take all the necessary steps for the safety of our privacy, let it be online or offline. We use different software and different kind of features to save our privacy. Talking about PC, we have options to create user profiles for different users. This way, different users can use the same pc, but they can not access or modify other user's data. This is where the new Android Guest Mode feature comes in. It allows you to make different user profiles on your smartphone.
These days Phones started taking the place of PCs. Yes, they are not as powerful as PCs, but most of the work can be done using phones. With time phones started giving huge storage to users, and because of this, many of us store our data on phones. Because of this, the question of privacy rises. To overcome this, just like PC, we have the Guest Mode feature on the phones too. You can use it when you have to give your phone to others or if kids are using your phone. In this article, we will give you all the information about the Android guest mode feature. And also tell you the process to enable and disable it.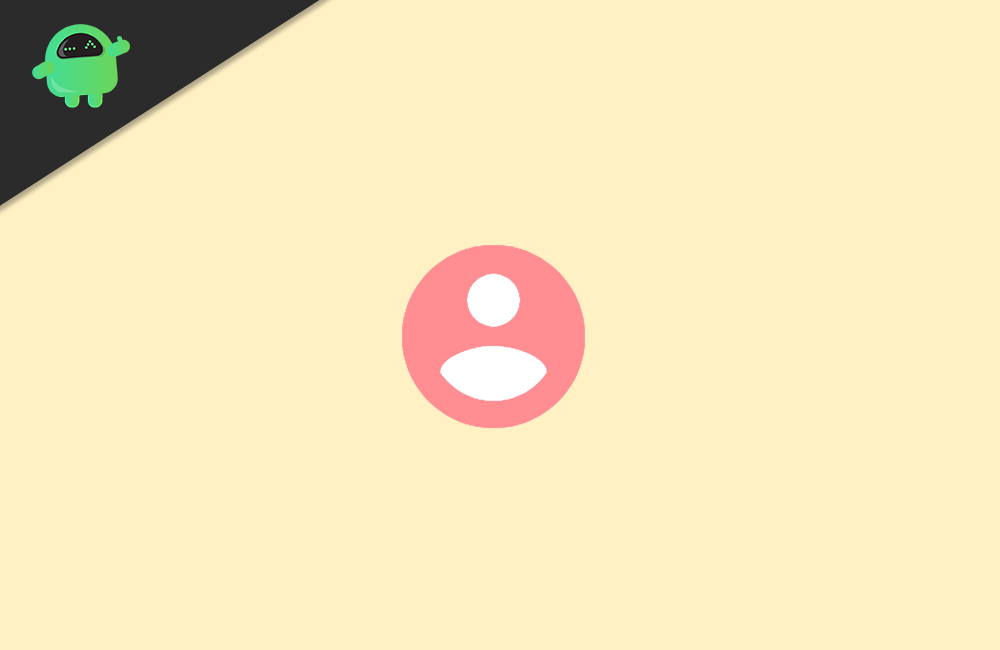 What Is Android Guest Mode?
In simple words, by using The Android guest mode, the user can create a new profile on the phone. This profile has limited access to files and apps on the phone. This way, if you are giving your phone to someone else, you can protect your data and applications. In guest mode, the guest user can access only the built-in and pre-installed applications. The application installed by you will not be visible to them.
However, If the new user who is using the phone in Android guest mode can install new apps, but it will not affect the other user's data. If the new user using the guest mode tries to install an app that is already installed in the main user's profile, it will be copied and installed as a new app. Same as before, it will not affect the main user's app data.
Why Is Guest Mode Necessary For Privacy?
Android Guest mode protects your data is this is the simple question to this answer. To be more specific, if you are giving your phone to someone else without using the guest mode, they can modify or delete all available data and applications. Guest mode will not allow this as it only shows the default apps provided by the manufacturer.
The guest mode also blocks access to the owner's phone calls, notifications, text messages, etc. All the data like images, contacts, emails, etc. associated with your main google account will be hidden from the guest user.
How To Set Up Android Guest Mode?
Firstly, you need to swipe down on your screen to bring down the notification bar. Once you swipe down, you will see a profile icon on the top of the notification bar. In most devices, it is located on the top right corner.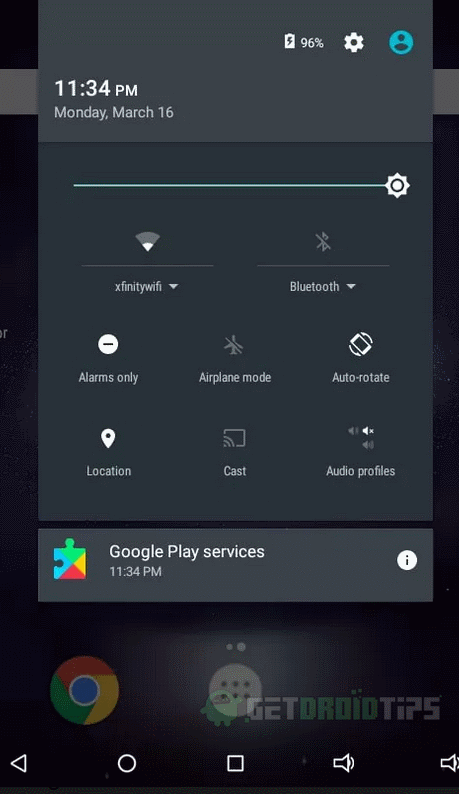 Secondly, click on that profile icon. You will see all the users available for the device if you have not modified it before you will see Owner and Guest profiles.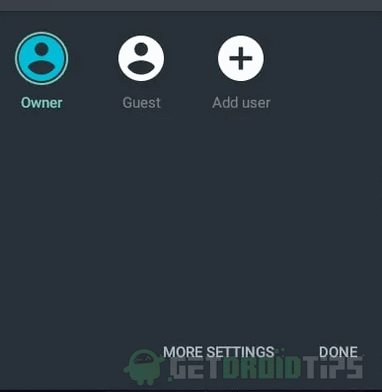 Lastly, click on the icon with the guest mode tag, and your device will switch to the guest user. That's it. You are in Guest mode.
Note: There is a plus icon on the same menu. If you want to add other user profiles, you can do it by simply clicking on it. You can use this option to create a permanent Android guest mode profile.
That's all. This way, you can enable guest mode in no time and protect your privacy with just a few clicks if the above method does not apply to your device use this next method.
New Method To Enable The Guest Mode
If the direct option is not available on your device, you need to do it manually.
Firstly, go to the Settings of your device. Once you are inside the settings, look for Users' options.
Secondly, you have to click on the Users option. It will open the next screen.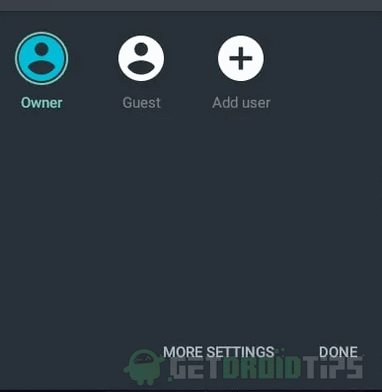 Lastly, On the next screen, you will see the same profiles. Owner and Guest, click on the Guest, and your phone will switch to Guest mode.
How to disable guest mode?
It is easy. Do the same process you did when you enabled the guest mode. Now choose the owner profile instead of a guest profile.
This way, you can switch back to the main user. You can continue the guest session if you switch to the guest profile again.
If you don't want to continue the same guest session ever again, click on remove guest option instead of directly switching back to the owner profile.
Conclusion
Android Guest mode is an easy to use Feature, and you can enable it quickly when you have to give your phone to someone else. If a guest user makes a purchase from google play, then it will be billed with a saved payment method. It is highly advisable that you remove your saved payment method from the play store if you don't want the guest user to make a purchase.