Electronic Arts have finally released Apex Legends Mobile as an online hero strategy battle royale shooter video game for both the Android and iOS platforms. The mobile version game has been launched the last year but it was in the beta testing phase. It becomes one of the trending battle royale mobile games right now as fans have waited a year or so. Still, some players are getting Apex Legends Mobile Not Available In Your Country error while signing in.
If you're also one of the victims to encounter such an issue then don't worry because here we've shared a couple of possible workarounds for you that should gonna help a lot. It's quite clear that no matter whether you're using an Android device or an iPhone, this specific error may arrive at you if your country isn't on the list right now. Now, if you may ask how to download Apex Legends Mobile on your handset and play properly without this error.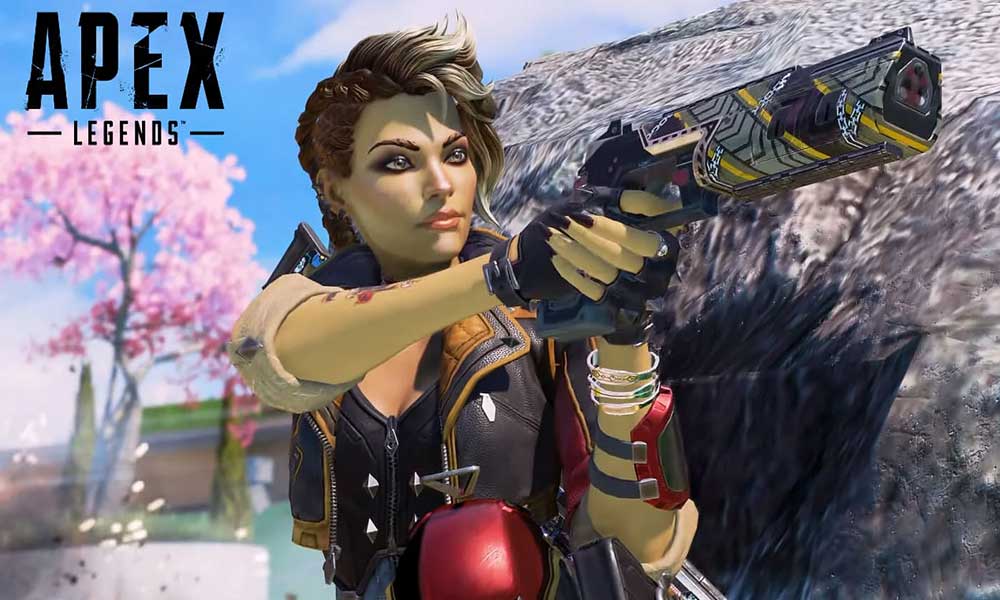 Apex Legends Mobile Not Available In Your Country, How to Download?
One thing you should know is that you must be 18 years old or higher to join Apex Legends Mobile and your device hardware should compatible enough to run the game. Initially, there is a list of countries mentioned by Electronic Arts where players can be able to run the game such as Argentina, Australia, Colombia, Indonesia, Malaysia, Mexico, New Zealand, Peru, Philippines, and Singapore.
Luckily, we have a solution for you until the Apex Legends Mobile game becomes fully available worldwide. You will have to follow some of the methods one by one until the problem gets fixed for you. We've provided the easiest and most genuine way to perform it. So, without wasting any more time, let's jump into it.
1. Try Creating a New Email ID (Android)
First of all, you'll need to create a new email ID so that you can easily download and run the game properly. Head over to the Gmail app or visit the browser then open a Google account. Create a new Google account and remember the credentials.
2. Use a VPN Service
Make sure to download a VPN app on your Android or iOS device via the respective app store. It's recommended to grab a popular VPN app that offers free access to selected locations. Launch the VPN application and access any of the mentioned location servers such as Australia, New Zealand, Singapore, Malaysia, Philippines, Indonesia, Mexico, Peru, Argentina, and Columbia. Ensure to connect to VPN. [Important]
3. Clear Google Play Store Cache and Data (Android)
Now, Android users can go to the Settings menu > Apps & Notifications > Show System Apps (Show All Apps) > Search for the Google Play Store app from the list > Tap on it to open the App Info page > Here tap on Clear Cache and then Clear Data to remove Play Store regarding saved data from your Android device.
4. Login with your New Email ID on the Play Store (Android)
Open the Google Play Store application and then sign in with your newly created Google account. Input the valid credentials to successfully sign in to it.
5. Install Apex Legends Mobile
Once you're in the Google Play Store application interface, search for Apex Legends Mobile and Install it. Make sure that VPN is still connected to the selected server to avoid errors. Having a stable and faster internet connection will do the job smoothly. Also, keep in mind that your device storage space is free enough to install the game completely. Sometimes the game may also download additional resources while loading it up.
What About iOS/iPhone Users?
Well, iOS device users can also visit the Apple App Store application and Install any of the reliable VPN apps which are free with limited region server access. Now, open the VPN app, and connect to any of the mentioned locations like Australia, New Zealand, Singapore, Malaysia, Philippines, Indonesia, Mexico, Peru, Argentina, and Columbia. Once the VPN is connected, open the Control Center panel on your iPhone to cross-check the VPN status.
Now, launch the Apex Legends Mobile game, and try loading it up completely. Either you can sign in with your Facebook account or Apple ID. You can also tap on More and try signing in with the EA account or even as a Guest account whatever you want. This time you won't receive any kind of Apex Legends Mobile Not Available In Your Country error message on the screen.
That's it, guys. We assume this guide was helpful to you. For further queries, you can comment below.