Apex Legends is a free-to-play battle royale-hero shooter game developed by Respawn Entertainment and published by Electronic Arts. It was initially released only for Play Station 4, Xbox One, and Microsoft windows. Respawn Entertainment recently announced that the game would be launched on mobile devices too. That being said, the beta testing for Apex Legends mobile started on February 28, and the game officially launched on May 17, 2022. But still, many players are facing issues with the game since Apex Legends Mobile is not yet compatible with many devices.
The game was launched region-wise according to some metrics, which seems to be the primary cause of the issue. If you also wish to play the game, you can join beta testing of Apex Legends Mobile by pre-registering the game and opt-in for beta testing. People who have missed the pre-registration can still access the game by downloading the game unofficially.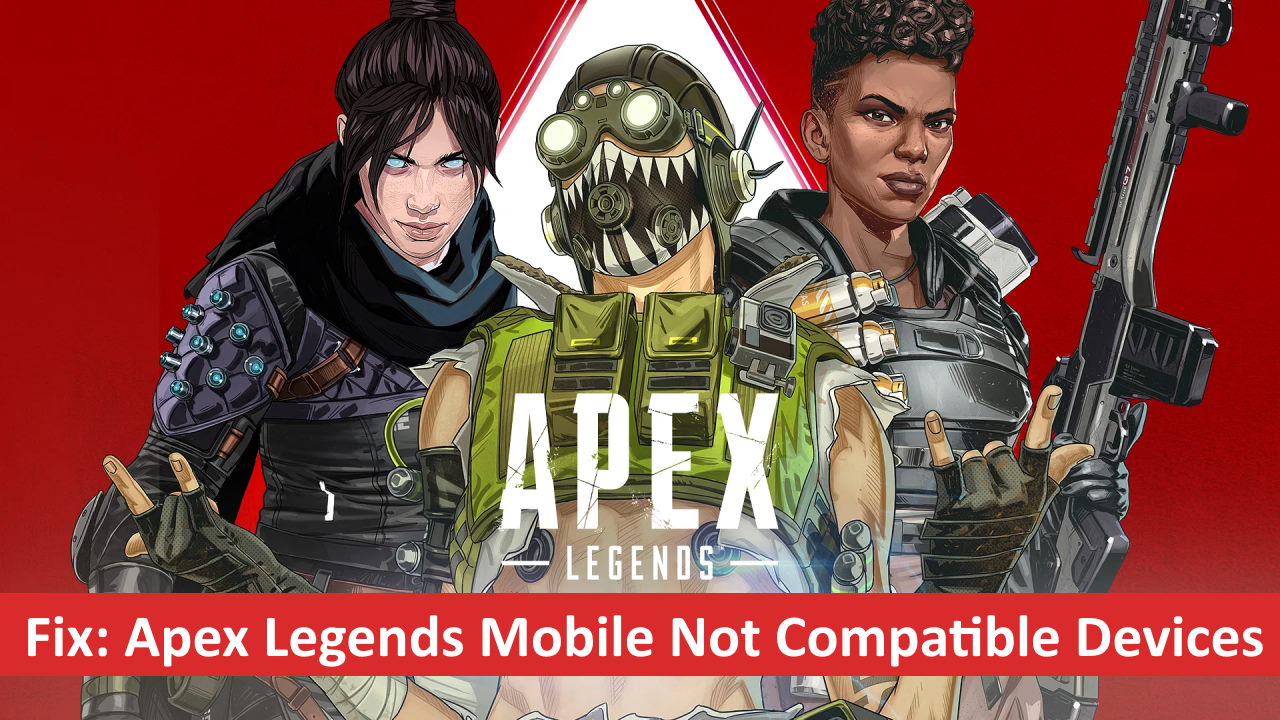 Fix: Apex Legends Mobile Not Compatible Devices
Recently, even for the pre-registered people, the game is shown to be incompatible in the play store. But how is this possible? No worries! I have got you covered with a few simple fixes to solve this issue. There are a few simple fixes for this issue:
Method 1: Check if your device is compatible
Presently, the game is only compatible with a few devices only. If your mobile device is not in the below list, then your mobile device might be missed in the below list or not compatible with Apex Legends Mobile.
List of Devices Apex Legends Mobile is compatible:
Vivo

Oppo

Huawei

Motorola

Samsung

Lenovo

Xiaomi

Oneplus
Method 2: Check Minimum Requirements
Sometimes the users face game not compatible error because their device does not meet the minimum eligibility criteria to run the game. If you have a low spec game, the game will not run as it's a very resource-heavy game. Please check the requirements for both Android and iOS devices.
For Android:
Soc: Snapdragon 435/ Hisilicon Kirin 650/ MediaTek Helio P20/ Exynos 7420

Android 6.0

Open GL 3.1 or higher

4 GB free space

At least 2 GB RAM
For iOS:
iPhone 6S or later

OS version: 11.0 or later

CPU: A9 or above

4 GB free space

At least 2GB RAM
Method 3: Update Your Device Firmware
One of the reasons your device might not be compatible is that you are on an old Android version. You can solve this issue by updating your device to the latest android version available for your device.
To Update your Android device follow the below steps:
Search for the setting app and tap on it.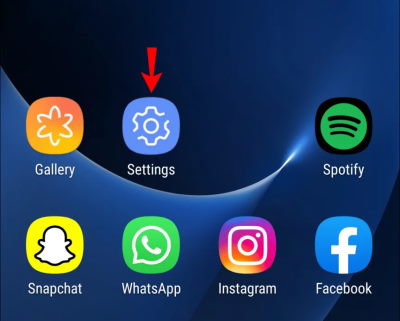 Click on Software Update and check if an update is available.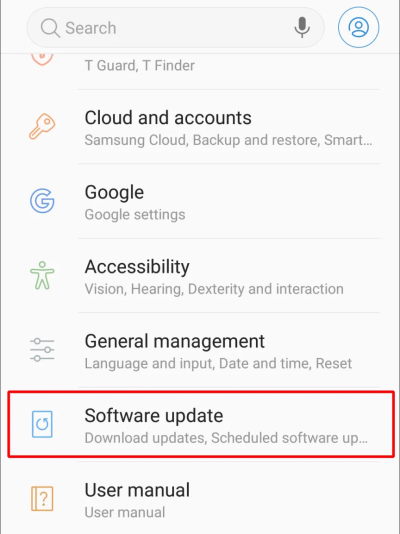 Click on Update and wait for the device to be updated.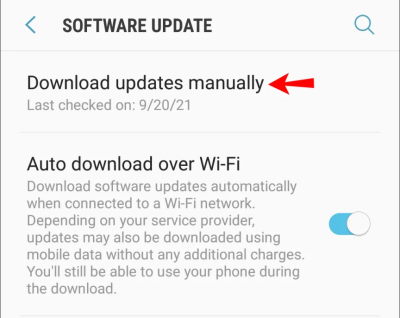 Check if the issue is resolved, after updating your device.
Method 4: Make sure that you have enough storage space
One of the reasons the game won't install is that you might not have enough storage to install the game. Ensure that at least 5GB of storage is available before installing Apex Legends Mobile on your device. Also, clear the cache of your device before installing the game.
Method 5: Clear the Data and Cache of Google Services Framework
Google Services Framework is one of the essential processes in Android as it helps in loading most of the applications or running an Android application. Clearing the cache and data of the google services framework might fix the issue of compatibility.
To Clear data and cache of google services framework:
Open Setting and tap on All apps.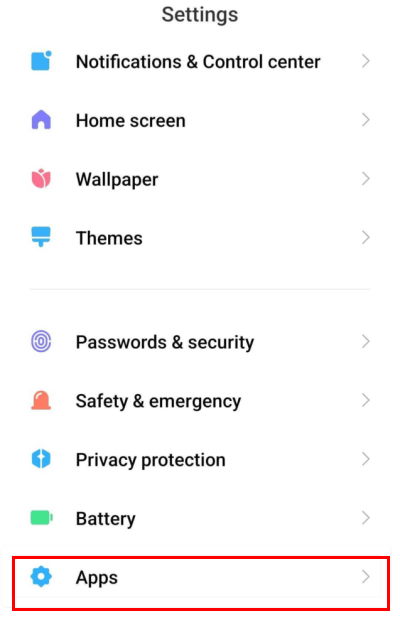 Search for Google Services Framework and tap on it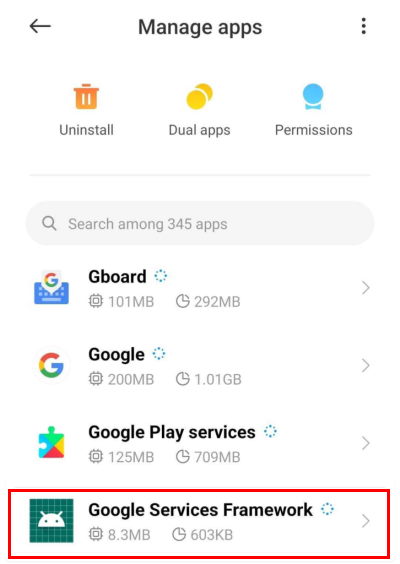 You can see a clear data icon on the bottom right.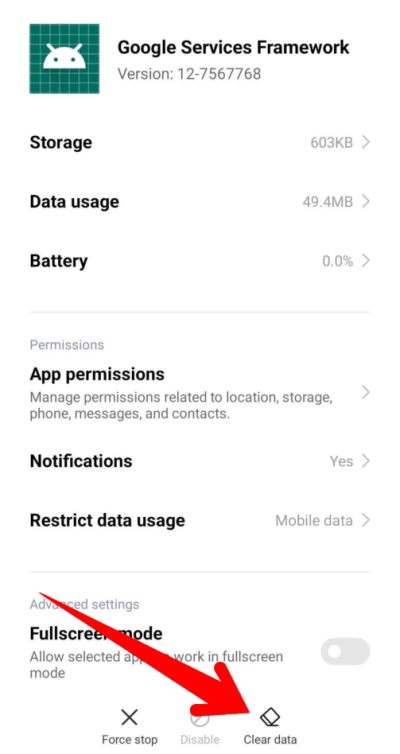 Click on it and select the Clear data and cache option.
Now Restart your Mobile device to apply all changes.
Note: Reboot and Reset are two different operations. Reboot means restarting the device while resetting means deleting all the data on the device. So, make sure you reboot your device and not reset it.
Method 6: Clear the Data and Cache of the Google Play Store
Google play store is where we can download applications for android mobile. Google Playstore accumulates data over time, and that data might get corrupted. Due to this, the Google play store might not work well, and we might encounter some glitches.
To fix this, we can simply clear the data and cache of Google Playstore. Follow the below steps to do so:
Open the Settings app and browse for all apps row.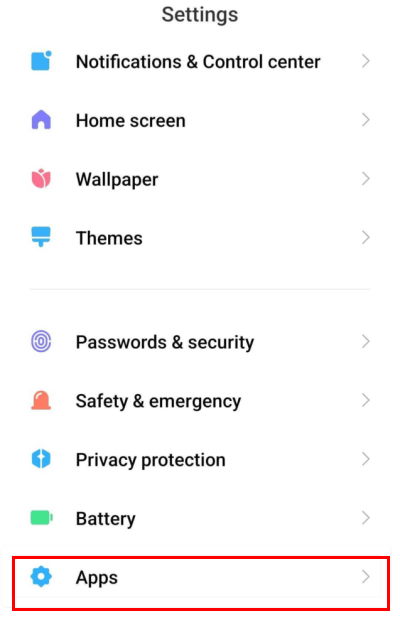 Browse for Google Playstore and tap on it.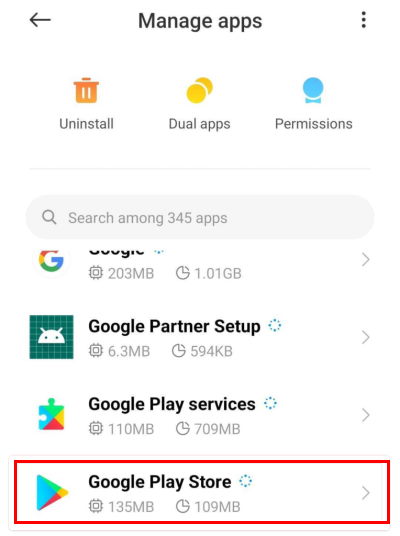 you can see the clear data option below.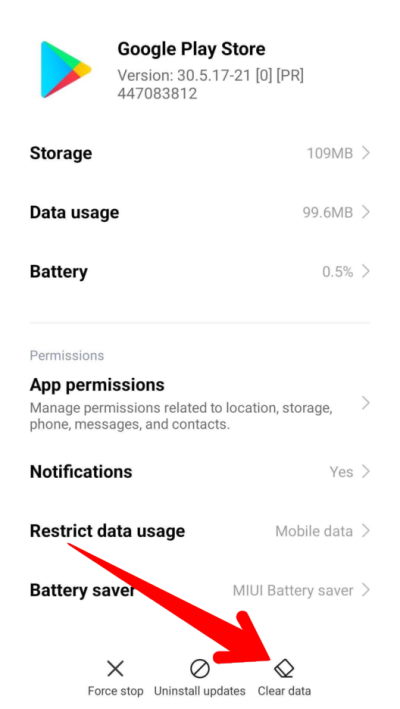 Tap on clear data and clear cache
Restart your Mobile device to apply all changes.
Method 7: Make sure that the APK file isn't corrupt or incomplete
Download the game files entirely before installing them, as incomplete files are considered corrupted by Android. And it won't let you install corrupted files. After downloading the game files, check if the files are not corrupt or damage.
It is always recommended to install any apps and games via the official Playstore, which removes such possibility of corrupted game files. If you have installed the game from a third-party website, we recommend you to delete it and install it from Playstore instead.
Conclusion
The above methods are some of the common fixes which might solve the Apex Legends Not Compatible Issue on your Device. If you have any queries regarding the article, please comment below, and that's a wrap!