Since Respawn Entertainment and Electronic Arts did release the popular port of the Apex Legends battle royale game for the mobile platform called 'Apex Legends Mobile', mobile gamers were quite excited to get hands-on. After beta testing for a year or so, now the stable version has been launched on iOS and Android platforms. However, some interested users can't play Apex Legends Mobile due to an Error Code 291 on their mobile devices whatsoever.
Now, if you're also facing the same issue on your handset whenever you're trying to install the game then don't worry. Here we've shared a couple of possible workarounds for you that should gonna help a lot. Sometimes the chances are high that somehow your device region setting or the application store region setting is selected to another region. Otherwise, it may also be possible that the game isn't officially available for your specific country.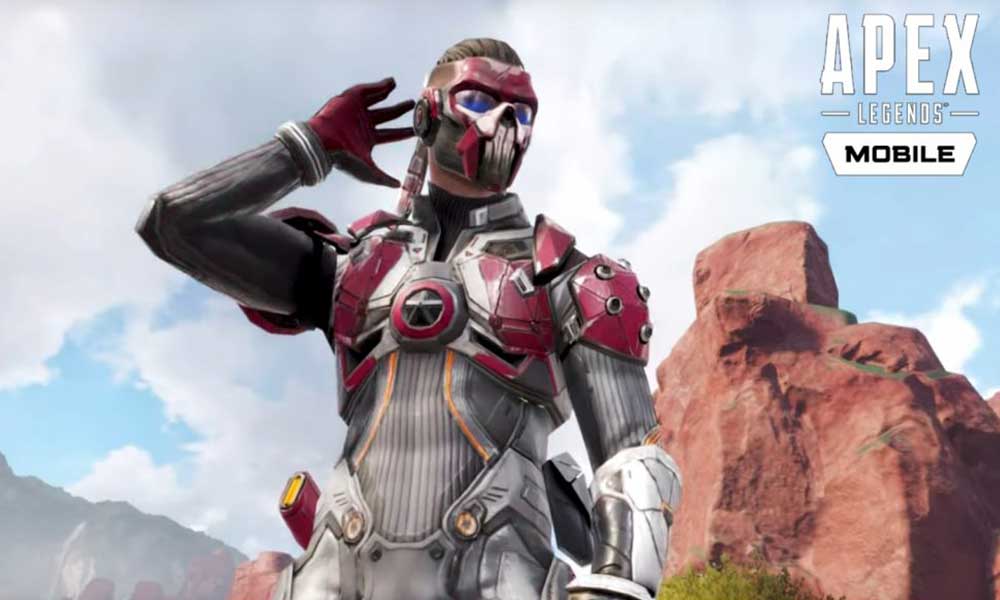 Apex Legends Mobile Error Code 291, How to Fix?
While launching Apex Legends Mobile on the device, unfortunate players are unable to proceed because it prevents the game to run due to licensing issues. It says "You are not licensed to play. To join the game, you will need to download and install the app from Google Play. Error code:291". Recently, it seems that plenty of mobile gamers are facing this same issue which is frustrating a lot. So, let's check the details below.
1. Check the Internet Connection
It's highly recommended to check the internet connection at your end because issues with the poor network and unstable signal connectivity can eventually trigger such errors. You can also try switching the internet network from wired (Ethernet) to wireless (Wi-Fi) or vice versa to check for the issue. If the network speed is slow or getting disconnected quite often, you should contact your ISP for further technical help.
2. Check Apex Legends Mobile Server Status
If the internet connection is strong enough for you then the chances are high that you're facing the server downtime or outage issue. Sometimes the game servers may have technical issues or maintenance processes to deal with. You should check the Apex Legends Mobile Server Status to ensure there is no issue occurring to you. However, if there is an issue with the server, you can wait for a couple of hours and then try playing the game again.
3. Clear Apex Legends Mobile Cache and Data
You should try clearing the game cache and data on your Android device to ensure there is no issue with the temporary app data or glitch. To do that:
Go to the device Settings menu > Head over to Apps & Notifications.
Now, tap on See All Apps > Head over to Apex Legends Mobile under the App info section.
Tap on Apex Legends Mobile to open the app info page > Tap on Storage & Cache.
Next, tap on Clear Cache > Once done, tap on Storage & Cache.
Then tap on Clear Storage.
Finally, launch the Apex Legends Mobile game, and check for the issue again.
4. Clear Storage Cache of the Device
It's worth mentioning to clear the device storage cache as well because sometimes a temporary glitch can conflict with the game launching or connecting to the servers. To do this:
Go to the device Settings menu > Select About Phone.
Select the Storage option > Tap on the Cache Data option.
A popup will appear and select OK to clear all cache data from your device.
Some Android devices don't have the storage cache option for the device data. For those devices, you can follow the steps below to wipe the cache partition of the handset. It'll also remove the outdated and cluttered cache data from the device only. Your data will be safe.
Turn Off your device first > Press and hold the Power + Volume Up buttons simultaneously to enter into the stock recovery mode.
Now, use your volume keys to navigate through the options > So, navigate to the Wipe Cache Partition option.
Use the Power button to select it > If prompted, navigate and select Yes.
You'll need to wait for the process to get completed.
Once done, make sure to just restart your device to apply changes.
5. Download the latest version of Apex Legends Mobile
Sometimes outdated or corrupted game installation files can trouble you a lot. It's better to download the latest version of the game file and then install it. As you're unable to install the game via the Google Play Store, you should manually download and install the APK+OBB files.
6. Use VPN
Try using a VPN (Virtual Private Network) service on your mobile device to ensure there is no geo-restriction troubling you. Issues with the non-availability of the game in your region may also cause such errors. So, just install a free VPN app from the Play Store or App Store and then turn on VPN for a different country such as Australia, Argentina, Colombia, Indonesia, Malaysia, Mexico, New Zealand, Peru, Philippines, and Singapore.
7. Reinstall Apex Legends Mobile
If none of the methods worked for you then you should try uninstalling and reinstalling the Apex Legends Mobile video game to check for the issue.
For Android:
Tap and hold the Apex Legends Mobile icon to bring the pop-up menu.
Now, tap on Uninstall. [You can also go to App Info and select Uninstall]
Once uninstalled completely, just reboot your mobile.
Finally, go to the Google Play Store app > Search for Apex Legends Mobile and tap on Install.
If you're not finding the Apex Legends Mobile game on Google Play Store then you can manually download and install APK+OBB files from online sources.
For iOS:
Tap and hold the Apex Legends Mobile icon from the home screen on your iPhone.
Now, select Remove App from the pop-up menu > Tap on Delete App.
The system will again ask you whether to delete the app or not.
Select the Delete button to uninstall it.
Then open the Apple App Store application on your iPhone.
Tap on the Search icon and type Apex Legends Mobile then search for it.
Finally, tap on the Get button or simply tap on the cloud download icon.
Wait for it to install completely and then start using it.
That's it, guys. We assume this guide was helpful to you. For further queries, you can comment below.