Apple Watch is an excellent accessory for people into the Apple ecosystem as it makes fitness and health tracking as simple as possible. Along with many sports modes and health monitors, Apple Watch lets its users operate many of the phone's functions seamlessly from the watch itself. The seamless connectivity between Apple devices brings in several features that Apple users love to leverage.
One of those features is the ability to use the iOS keyboard on your iPhone to enter any text on your Apple Watch. The use case for this feature might not be much, but this is an extra bit of functionality you get when you are in the Apple ecosystem. Besides, typing on a 41-45mm screen can be a hassle. But what has been troubling several Apple Watch users recently is the notification pop-up for the feature.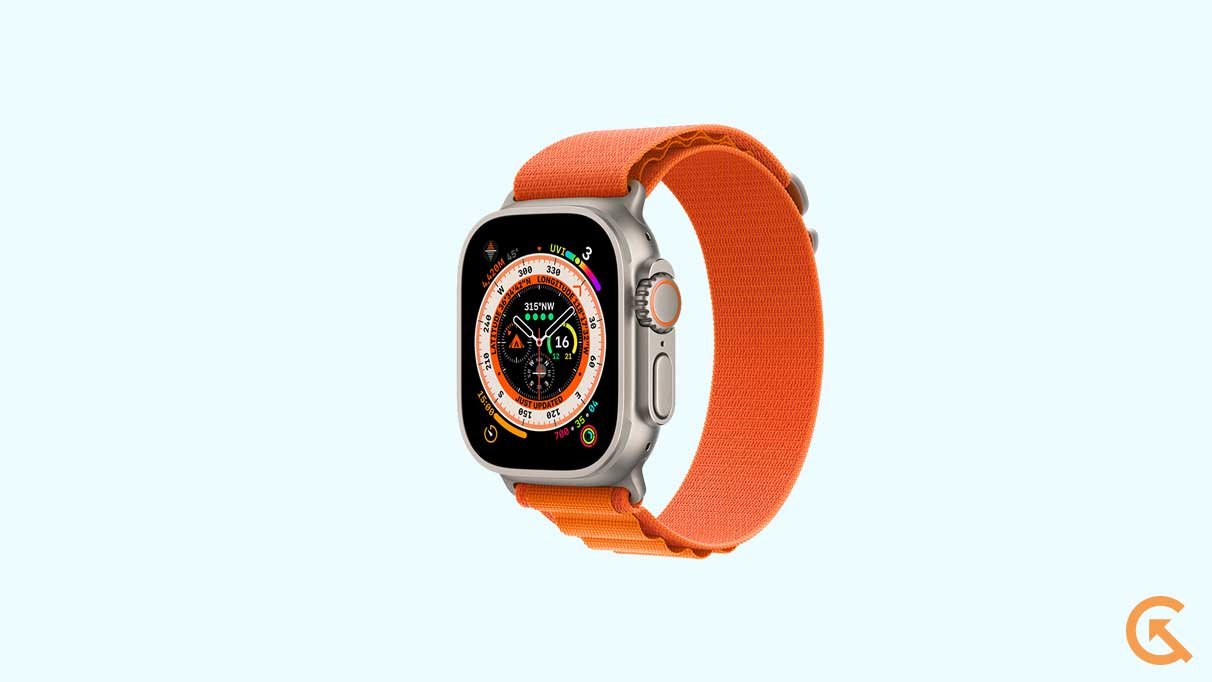 How to Fix If Apple Watch Keyboard Input Notification Keeps Popping Up Issue?
Some users have been seeing this keyboard input notification popping up on their iPhones again and again, despite declining it already. This can be irritating while using the iPhone; anyone struggling with this should fix it immediately. If you are one of these troubled users, one of the solutions mentioned below will definitely help you out. So without any further ado, let's get into it.
Restart the iPhone:
The first simple fix that you can try is a restart. Most software issues can be fixed with a single restart of most electronic devices. And the iPhone is no exception. You can also try the restart option with the iPhone's Apple Watch keyboard input notification popping up repeatedly. For this, go to Settings and navigate to General. Then select the option Shut down. Then drag the slider to the right to turn off your smartphone. Now wait 30 seconds and then press the power button on the side to turn on your device again.
If the issue is not resolved with this, try the next fix.
Reset settings:
iOS comes with an option to reset all Settings. This will reset all your phone's settings to their default value, as when you first bought your new iPhone. Performing a settings reset can clear out several conflicts within the Settings menu that might be causing the notification pop-up issue.
Resetting settings will clear out everything from your Settings menu, though. This includes saved WiFi and Bluetooth connections as well. So perform settings reset only if you are willing to delete every saved connection on your iPhone.
To reset settings, open Settings on your phone and go to General. Then tap on the Transfer or Reset iPhone option. Then select Reset and choose the Reset All Settings option. You must confirm your action by tapping the Reset button on the confirmation page.
After this, your phone will restart on its own. If the notification issue is not resolved with this, try the next fix.
Update iOS:
If you are one of those users who installed the latest version of iOS 16 right when it was available, then there is a chance that you are using a buggy build. The first build of a new update is mainly filled with bugs that make the device malfunction in most scenarios.
To address this, Apple will release updates that clear out the bugs in the previous build. So, if you have not updated your iPhone after the initial iOS 16 update, it is time to check for new updates immediately.
To check for a new iOS update, open Settings on your iPhone and go to General. Then select Software Update, and if there is a pending update, it will show up here. If you see a new pending update, install it on your phone.
After the update, if you still encounter the issue of the Apple Watch keyboard input notification popping up repeatedly, try the next solution.
Disable Apple Watch Keyboard Notifications:
This is the ultimate fix that will eliminate the problem for you. But this will also disable the feature to use your iPhone's keyboard with the Apple Watch entirely. So until Apple releases an update that could fix the issue for all iPhone users, this would be the only possible solution.
Open up Settings on your iPhone.
Tap on Notifications.
Scroll down and look for the option "Apple Watch Keyboard."
Turn off the toggle for notifications, and you are done.
So these are all the solutions to fix the Apple Watch keyboard input notification that keeps popping up the issue. If you have any questions or queries about this article, comment below, and we will get back to you. Also, check out our other articles on iPhone tips and tricks, Android tips and tricks, PC tips and tricks, and much more for more helpful information.