ROG Zephyrus G14 and G15 laptops from Asus will get major upgrades in 2022. The lines are already well-loved for their excellent battery life, good performance for gaming and creative work, and competitive pricing. Its Windows Hello IR camera (both laptops had previously lacked a webcam) is one of the most notable improvements (both laptops previously had none), while the G14's 14-inch screen has a 50 percent bigger trackpad, and it switches to 16:10 aspect ratio displays from its previous 16:9 display.
The G15, with a 15.6-inch display, remains 16:9.). In addition, both the laptops are good for gaming, where you can easily play games like GTA V. But unfortunately, after the recent Windows 11 build, many users are started reporting that they are getting the not using GPU error while they try to run any heavy application.
However, fortunately, our team has gathered some information regarding fixing the Asus Zephyrus G14 and G15 not using the GPU error we have mentioned in this article. So, let's check out those fixes.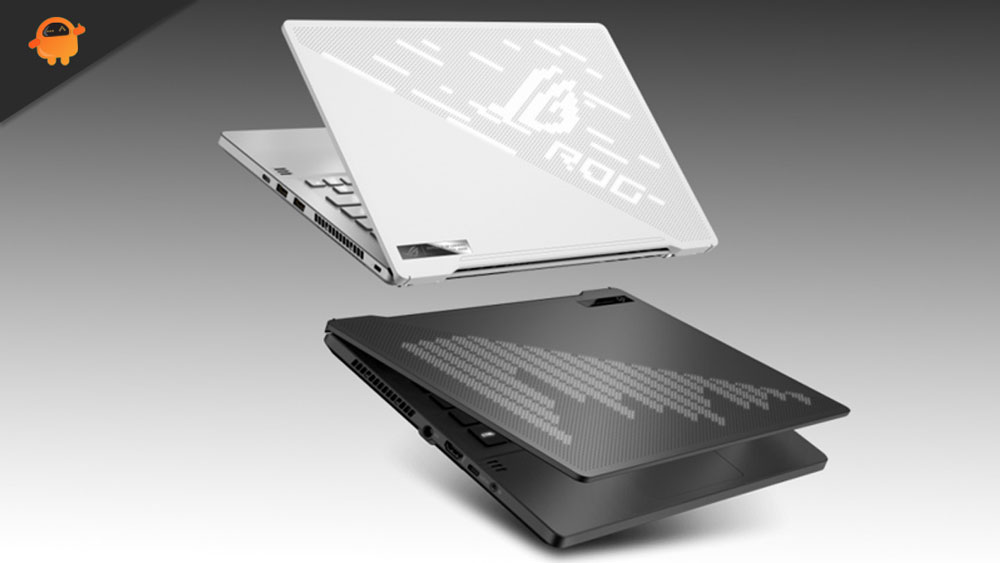 Why is My GPU Not Being Utilized At All?
There could be several reasons why your GPU usage is very low, including the fact that you're using integrated graphics, or maybe there's a problem with the driver, or maybe your CPU is overloaded, or the game you're playing isn't optimized. It may be necessary to reinstall drivers, upgrade or overclock your CPU, or adjust certain game settings to fix this issue.
How To Fix Asus Zephyrus G14/G15 Not Using GPU
There are several fixes available using which you can easily able to resolve the Asus Zephyrus G14/G15 not using GPU problem. So, if you are also getting this problem with your Asus Zephyrus G14/G15, then make sure to perform these fixes and check if the error gets fixed. Therefore, let's get started with the guide.
Fix 1: Reboot Your Device
For Asus Zephyrus G14/G15 users who encounter the same error, they can try restarting the device. You can resolve many issues by rebooting your system, as it flushes all the cache data in RAM. Therefore, a fresh start will enable the device to perform better again. It could be worth trying and seeing if it fixes the error of the GPU not being used on Asus Zephyrus G14/G15.
Fix 2: Update Your GPU Driver
You should begin by updating the GPU driver on an Asus Zephyrus G14/G15 that does not have a dedicated GPU. There may be a problem with the graphics driver if it is outdated or damaged. For this to not happen, make sure that you keep your graphics driver up-to-date on your Windows operating system. Here are the steps you need to follow:
In Run, search for

devmgmt.msc

. It will open the

Device Manager

.

Ensure that the

Display devices

tab is expanded on the

Display Adapter

tab.

Thereafter, select Update Drivers from the menu that appears when you right-click

.

Last but not least, choose the

Search Automatically For Driver

s.
Fix 3: Update Window
The Asus Zephyrus G14/G15 may still be unable to use the GPU after you have attempted updating the GPU driver. Reboot your device if you have already attempted to update the GPU driver. In most cases, Asus Zephyrus's issues seem to have been resolved by Windows updates. However, you'll receive security updates if you update your Windows operating system. Hence, it's worth a shot. Here are the steps:
Use your keyboard to press the

Windows logo and

I

key together to open the

Windows Settings

.

Under

Windows Update

, click

Check for Updates

. Updates will be automatically downloaded and installed.
Fix 4: Change GPU Settings
Did the above fixes resolve your issue? There's no need to worry! Here are the steps you are required to follow to change your graphics settings:
Right-click on the desktop and select

Graphics Settings

. Then, select

Display Settings

.

Afterward, click on the

Browse

button and then hit the

Options

button.

That's it. You can now select

High performance

and save your changes.
Fix 5: Check If The Dedicated GPU is Enabled in BIOS
Your PC's dedicated GPU may not have been detected by the Asus Zephyrus G14/G15, which is why it wasn't used. If you haven't enabled it, wait until the BIOS allows you. Follow these steps:
To enter BIOS, press the BIOS key continuously during boot time. Depending on the manufacturer, you may need to press

F10, F2, F12, F1,

etc.

Go to the

Chipset

section and then to the

Dedicated GPU Configuration

option.

To enable a dedicated GPU, click the button.
If the problem persists, restart your computer to see if it has been resolved.
Fix 6: Switch To Dedicated GPU Manually
It will first use the integrated GPU for tasks that are not very demanding before switching over to the dedicated GPU when the task becomes more demanding. If those settings aren't working, you can force them to use the dedicated GPU by using AMD Radeon Settings or NVIDIA Control Panel.
For Nvidia:
Use the right-click menu from the Windows 11 desktop to open the

NVIDIA Control Panel

.

Navigate to

Manage 3D Settings

and select

High-performance NVIDIA

processor

.

Then select your dedicated GPU from the left pane of the window under Select a

PhysX Processor

, followed by

Set PhysX Configuration

. After making your changes, click

Apply

.
For AMD:
Right-click the Windows desktop to view

AMD Radeon Settings

.

On the

System

tab, select

Switchable Graphics

.

Click on

High performance

when you select the program.
Fix 7: Update BIOS Firmware
It is possible to resolve an Asus Zephyrus G14/G15 not using GPU error by performing the above fixes, but if you are still unsuccessful, then you should update the BIOS firmware of the device. You should not attempt this alone if you don't have much technical knowledge.
It is most likely that if anything went wrong with your laptop or PC, you would be unable to use it again. We recommend you visit your nearest service center to update the firmware on your laptop. It is recommended that you visit the service center if the issue persists.
Fix 8: Contact the Support Team
Do not hesitate to contact Asus Zephyrus G14/G15 support if you have trouble solving this annoying error. They may recommend some additional fixes in addition to the ones in the guide above.
So, that's how to fix Asus Zephyrus G14/G15 not using GPU issue. We hope that this guide has helped you. Meanwhile, comment below in case you have any doubts or queries.