What could be more pleasant than enjoying a movie or series session with your loved ones, right from the comfort of your homes on a big screen? No, I am not talking about an expensive piece of TV here. I am talking about a projector. The Auking Mini projector is a cost-efficient feature-rich projector that can feed the basic need of everyone looking for a projector experience.
But this piece of machinery, despite all of its features, is still not free of faults. There are several issues that Auking mini projector users have reported on several websites about the device not turning on or working correctly. And here, in this article, we will try to solve the problem. We will look into all the possible solutions that one can try from their end to fix this problem right at home. So without any further ado, let's get into it.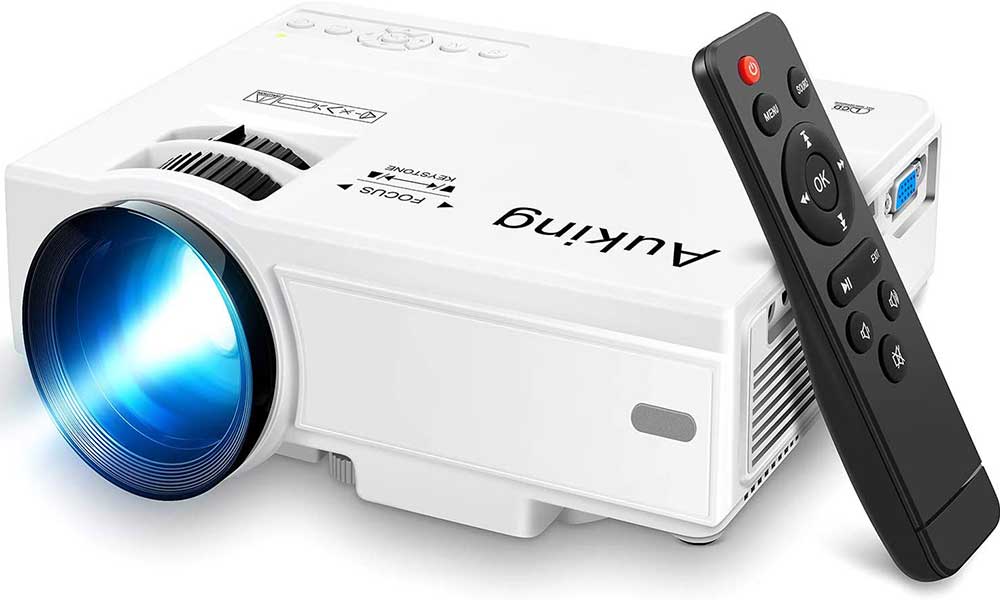 How to fix Auking Mini Projector Not Working or Not Turning On?
We will first start with the essential solutions and then move on to the more complicated ones later.
Check the connections:
For people struggling with the device not turning on or images not showing up correctly, you should check the connections in your projector. If the projector cables or connections are not in place perfectly, the device will have problems turning on or displaying the images correctly. So check every outlet and cable connected to your Auking mini projector.
If everything in terms of connections is in place, but you are still experiencing the problem, try the next solution.
Check the temperature:
Often, when the projector's temperature goes higher than usual, it will take a fair bit of time to load up. The best thing to try here would be to turn off the projector entirely, place it in a properly conditioned place, and wait until it goes down to your room temperature. Now try loading it up again.
If this still does not work, try the next solution.
Replace the existing lamp:
You should try replacing the existing lamp in the projector with a new one if the lamp hours are exhausted. This lamp unchecked issue is a common reason for the Auking Mini Projector not working correctly.
If it still does not work, try the next solution.
Check for Keystone Distortion issue:
Sometimes an Auking projector can develop this problem, but it can be solved within minutes if you follow the steps below.
Press the 3D Reform key on the remote controller.
Select the maximize or minimize button to ensure that both sides of the projected image are parallel.
Repeat the steps to correct them and press the key to exit everything.
So these are all the known solutions to fix the Auking Mini Projector Not Working or Not Turning On Issue. If you have any questions or queries about this article, comment below, and we will get back to you. Also, check out our other articles on iPhone tips and tricks, Android tips and tricks, PC tips and tricks, and much more for more helpful information.