Having a backup of your iPhone's data is pretty essential. You can't say when you will lose your data; due to such uncertainty, it is wise to have a backup. Usually, iPhone users can connect their phone to a PC and can back up their device via iTunes. Baking up your iPhone time to time is very important, and you never know what will happen to your precis data and memories. In most scenarios, you can backup your iPhone by simply connecting it via lightning cable and transfer the required files to your PC.
However, you may not want to use iTunes for a backup if you are looking for an alternative way to backup your iPhone. Then read this article along, because here we will discuss three methods on how to Backup iPhone without using iTunes.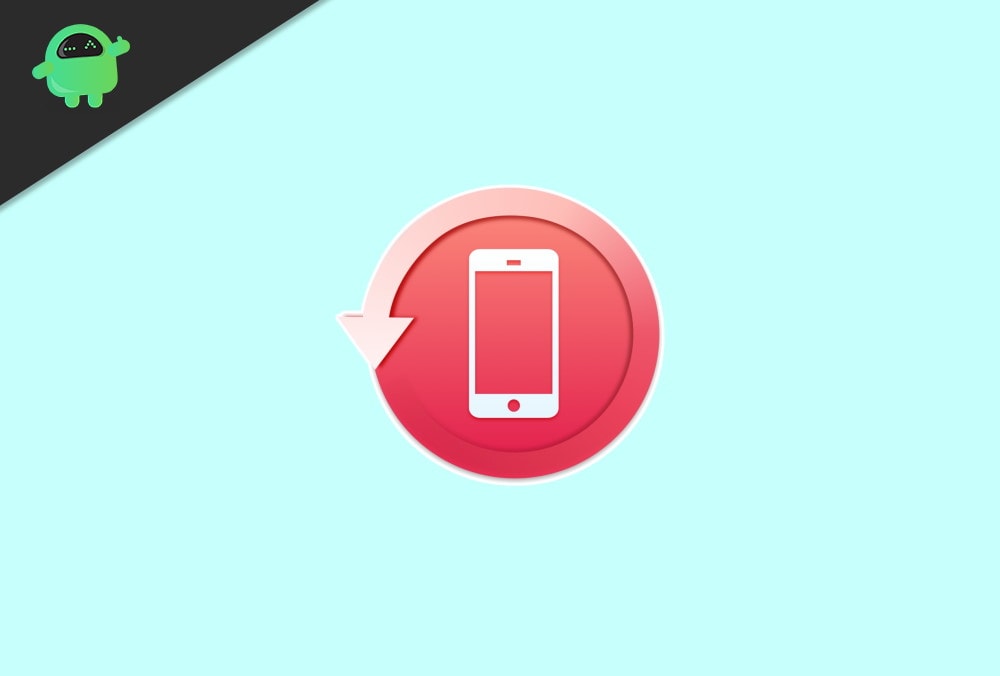 How to Back up iPhone Without iTunes
There are different ways of backing up data form your iPhone. If you want to backup your device without iTunes, then you can take help of third party software or use iCloud for that matter. But iCloud can only help you with the backup of less than 5GB in size. So that's not very efficient for most of the people. Down below are some methods by which you can back up easily.
Method 1: By USB transfer
With USB transfer you can transfer all your photos and videos from your iPhone to your PC. But for this process, you should be having a well-working lightning cable capable of data transfer.
1) Turn on your PC and install the latest Apple drivers.
2) After successful installation, connect your iPhone to your PC.
3) You will see your Apple device in "My computer" panel.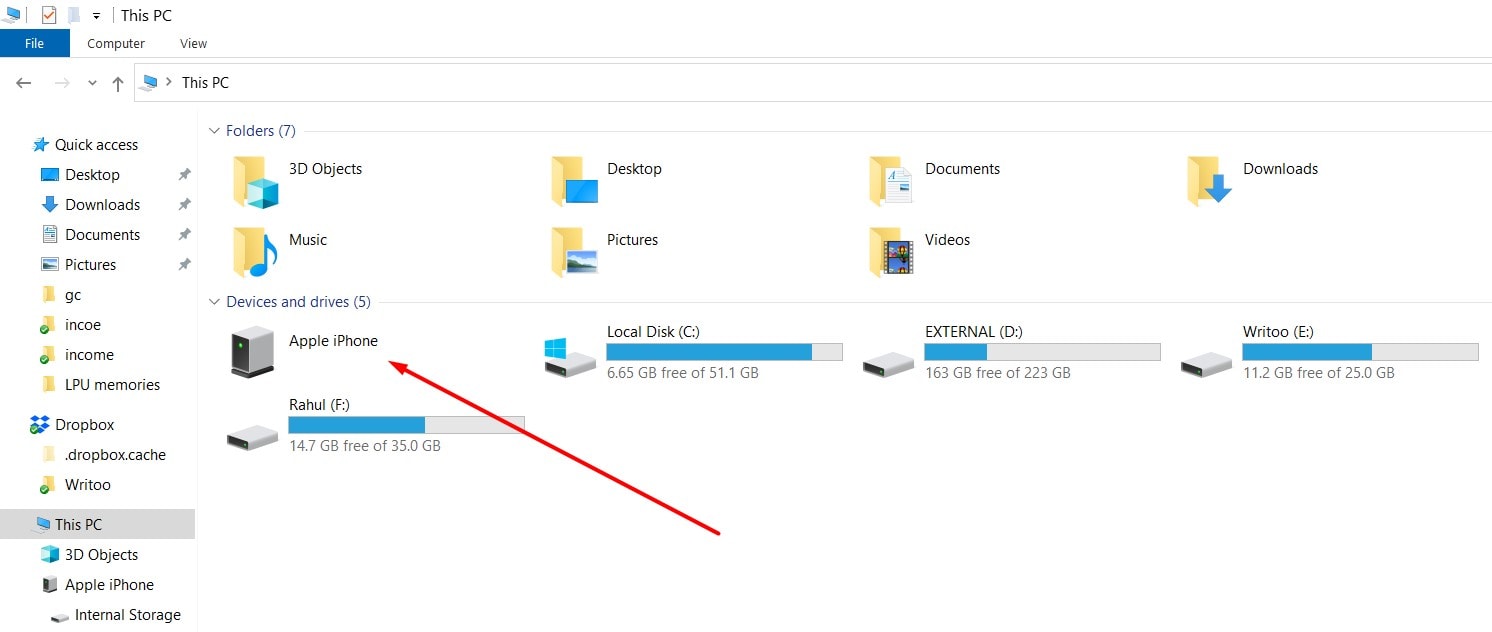 4) Here, you can manage the photos and videos as per you do in your Windows PC. Copy or move them.
Note: In this process you will not be able to paste any data to your iPhone. This process is only valid for at backup and data copying.
Method 2: Using a Third-Party Application to Backup iPhone
iTunes is not the only application that you can use to back up your iPhone. There are plenty of non-Apple applications that can help you to backup your iPhone. Even more, there are plenty of free and secure apps that you can use; the most popular ones are Wondershare MobileTrans, CopyTrans Shelbee, DearMob iPhone Manager, MobiMover, etc.
However, the steps mentioned below are shown if you are using an iOS Content Manager called MobiMover to backup your iPhone. But before you go through the steps, download and install the application. It is available for both Mac and Windows.
Ease US MobiMover
1) Firstly, connect your iPhone to your Mac or Windows device via USB cable. Then launch the iOS content Manager application and select the Backup Manager option from the left column. Now, on the right pane, click on the Back-Up button.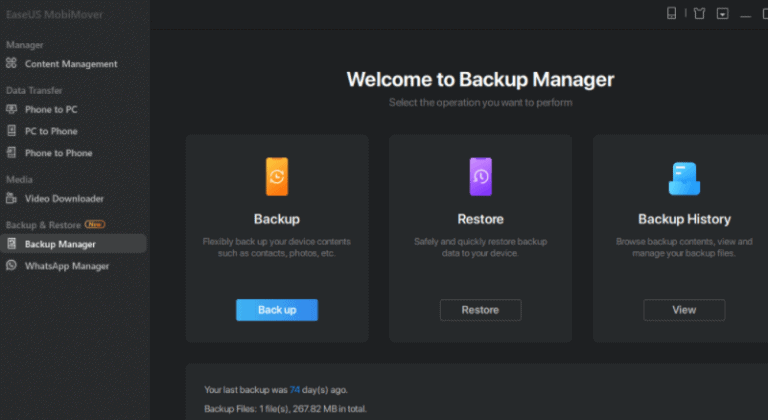 2) Then select the Personal Data that you wanna have a backup, simply click and tick the icons, and lastly, hit the One-Click Backup button to start the backup.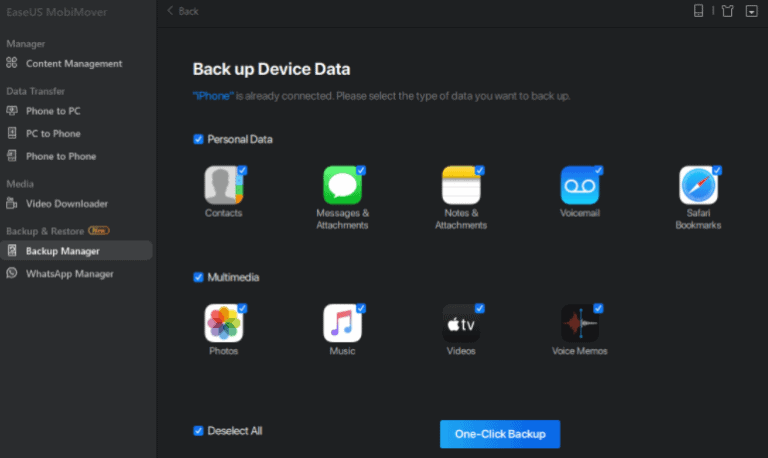 3) Shortly after that, without using iTunes, your iPhone data will be back up to your Windows or Mac device. However, the process may take a while, so have patience and don't close the application until it's done.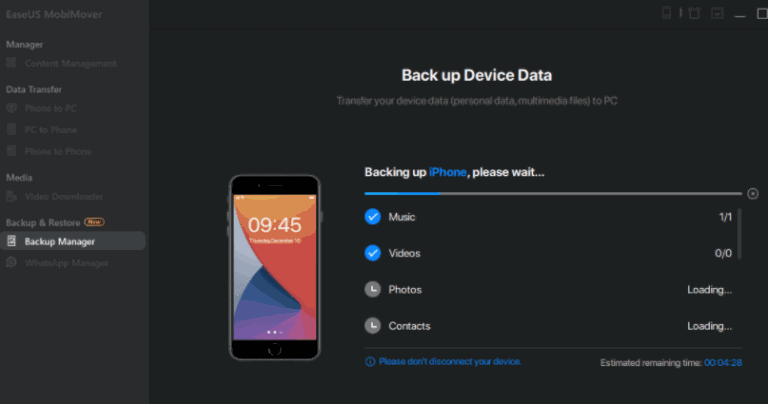 Method 3: Back up iPhone using iCloud
If you have a reliable network connection and sufficient cloud storage in your iCloud account. Then there is no need for any third-party application to backup your iPhone's data. You can simply backup your iPhone to iCloud and can access restore our iPhone anytime through multiple devices. Even more, you won't need any Mac or Windows device to perform the backup, and you just need your iPhone. The steps to backup your iPhone's data o your iCloud is mentioned below.
1) Firstly, open up the Settings on your iPhone, then click on your name and select iCloud.
2) Tap on the iCloud Backup option and toggle on the iCloud Backup feature.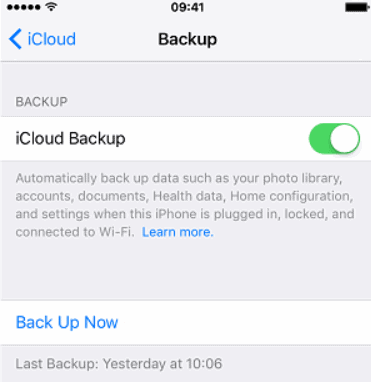 3) Lastly, tap on the Back Up Now option below to start backing up your iPhone.
Conclusion
The best way to back up your iPhone is indeed from iTunes. However, if you only want to back up some of your pictures, then you can try these alternative ways. In case it is absolutely important to backup your messages, phone call history and device settings, then I recommend you to use any third party service. But apart from that, iTunes is the best and free solution for any backup issues on your iPhone.