Recently when I was working in my office, my iPhone was way away from me. At that time, I needed to check some texts, but I was unable to leave my desk because of work urgency. Here I got an idea where I can access and control my iPhone from Windows PC without touching it. I did some research and came up with some solutions that can help me in such situations as well as some other similar situations.
With these solutions, anybody can control your iPhone using the PC. Because of this, users can access their phone even when the phone is away. Here I am going to share these methods with you guys to help you deal with such situations. So follow the steps mentioned below, and you can access and use your iPhone with your Windows PC.
How to Access and Control Your iPhone From Windows PC
After all my research, I came to know that there is no direct way to do it as such features are only available to macOS. iPhone works well with Mac in such stuff, but when it comes to Windows PC, there is no built-in way to do it.
But there are a few third-party apps that provide such functions that can help you. Here we are going to provide you with information about 2 such apps which are best among all other similar apps.
Method 1: Access and Control Your iPhone From Windows PC using Wormhole app
This app has all the features that can help you with accessing and using your iPhone via your Windows PC. This app is free to download, but it is not completely free to use. To be more specific, it offers a 3 days free trial, and after that, you can purchase the subscription to use the app in the future. You can try using the app for free and go for the premium if you like it, and trust me, it worth the money if you need such an app for daily use.
To use the wormhole app, first of all, download it from its website and install it on your PC. You don't need to install anything on your iPhone.
After successful installation, open the app by double-clicking on it. Firstly, You will see an option to select android or iOS. Select iOS there.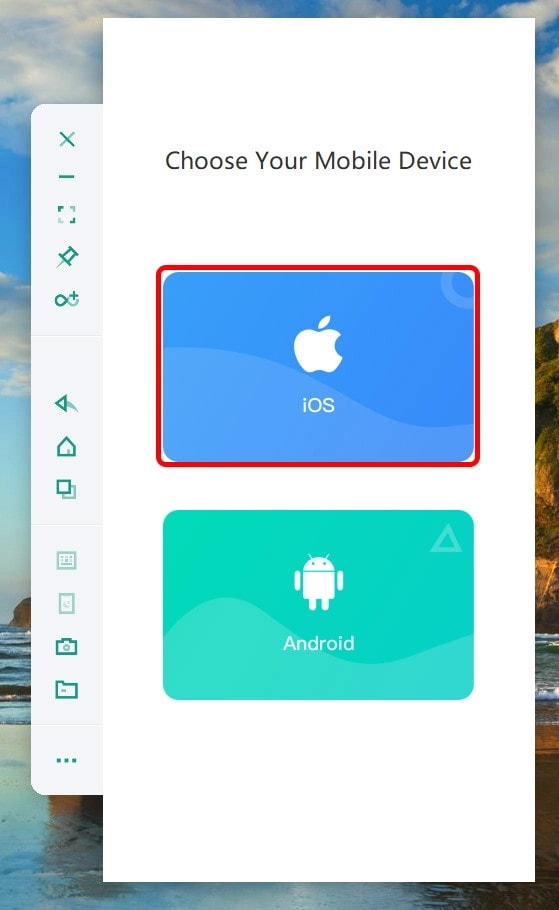 Secondly, you will see an option for a Purchase or continue with the free trial. Select according to your choice and continue.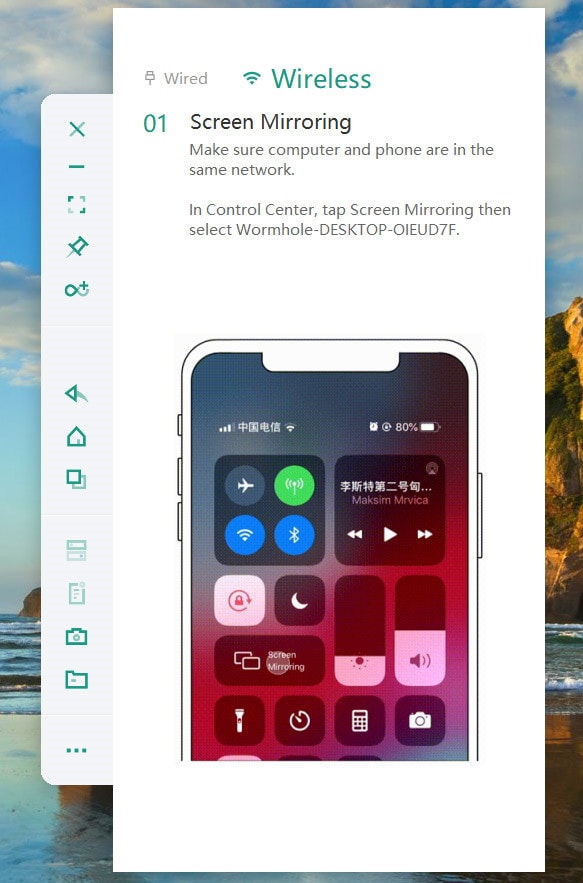 Thirdly connect your PC and iPhone to the same network. Here you have the option to select the wired or wireless connection.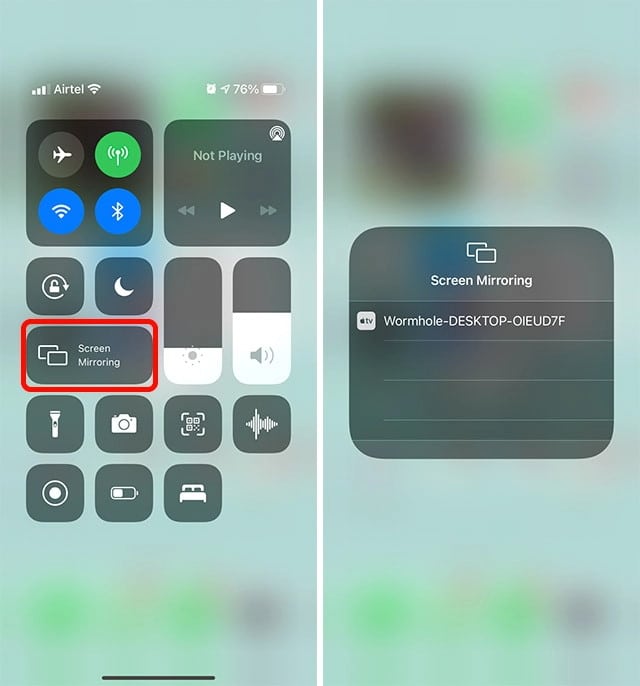 Up next, open the control center and tap on the Screen Mirroring option on your iPhone. After that, you will see an available device on your phone with the name Wormhole-desktop-ABC. Tap on it to continue.
Now follow the instructions on your screen to proceed further. Also, enable the assistive touch to use the PC's cursor in your iPhone.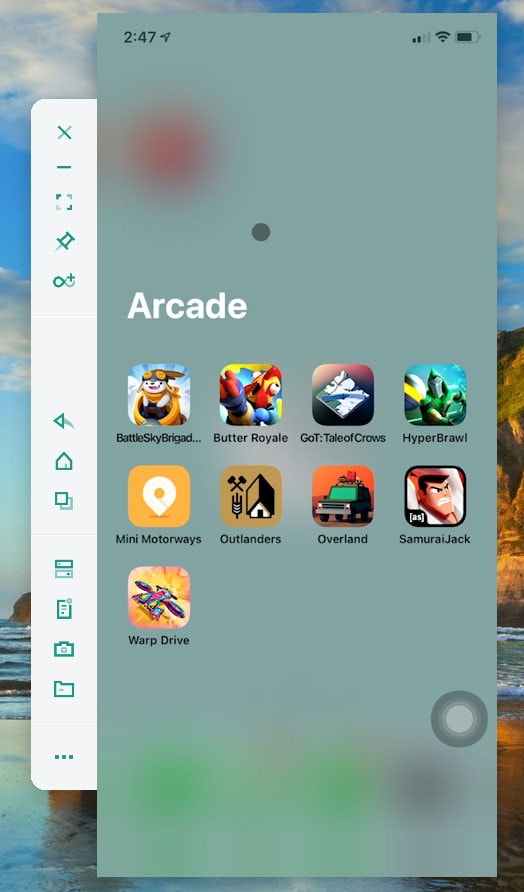 Lastly, you will see your iPhone's screen on your PC, and you can control it just like a normal phone.
Method 2: Use Dell Mobile Connect
Dell mobile connect is another app made for the same purpose. Now you may think that it is limited to dell devices only because of the name, but it is not true. This app can be used with any PC or Laptop running on Windows OS.
To do this, first download dell mobile connects for your PC and iPhone.
Dell mobile connect for Windows
Dell mobile connect for iPhone
Now open the app on your iPhone, and you will see a code on display. Open the app on your PC and enter the code of your phone in it.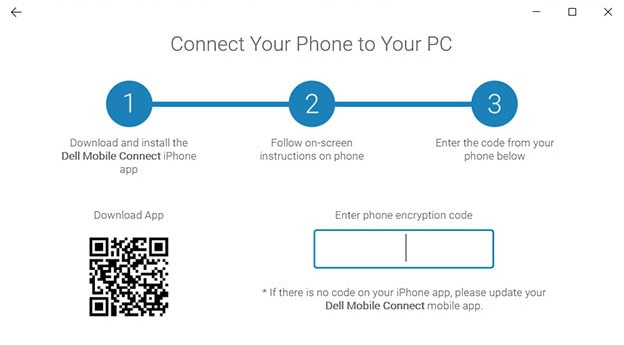 Press next and give permissions accordingly to proceed further.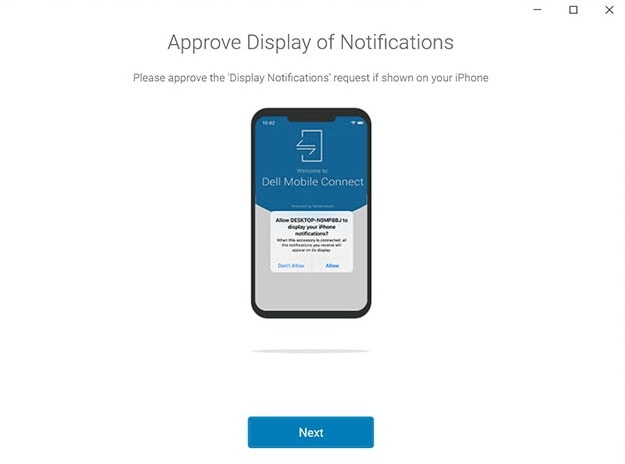 Lastly, after all the processes, you will be able to see all the notifications of your phone on your PC. You can also make calls and texts with the use of the icons on the left bar of the app.
This app also has a screen mirroring feature. Just like the Wormhole app, the dell mobile connects app also has a screen mirroring option.
You can use it with Bluetooth or via a network connection. This feature is not that great, and it is a little messy, so I would suggest the first app for the screen mirroring feature.
Conclusion
To sum up, these two apps are the best app available for controlling your iPhone from your Windows PC. As mentioned before wormhole app is the best, and you can get some extra features if you buy the premium subscription.
If you just want to read notifications and make calls, dell mobile connect is also a great option. Well, there are some other apps for the same purpose too, but they are not as good as these two, but you can give them a try. That's all for this article. I hope it solves all your doubts regarding controlling your iPhone using your Windows PC.