Just like every year, Apple has released the iOS 15.2 Beta and iPadOS 15.2 Beta for its eligible devices at WWDC 2021. Both the beta versions are currently running on the first developer preview build at the time of writing this article. However, it's needless to say that the early beta builds are meant for early adopters and developers only due to stability issues and bugs. Well, this is why the users are getting Battery Draining Issues on iOS 15.2/iPadOS 15.2 Beta.
No matter what operating system you're using or which brand is pushing that firmware update, if the build is in its early stage and comes under the developer preview lineup then it's always a good idea not to use those builds on your primary devices as a daily driver unless you're a geek user or an early beta tester. As usual, the newly released iOS 15.2 Beta and iPadOS 15.2 Beta builds are prone to several bugs and issues.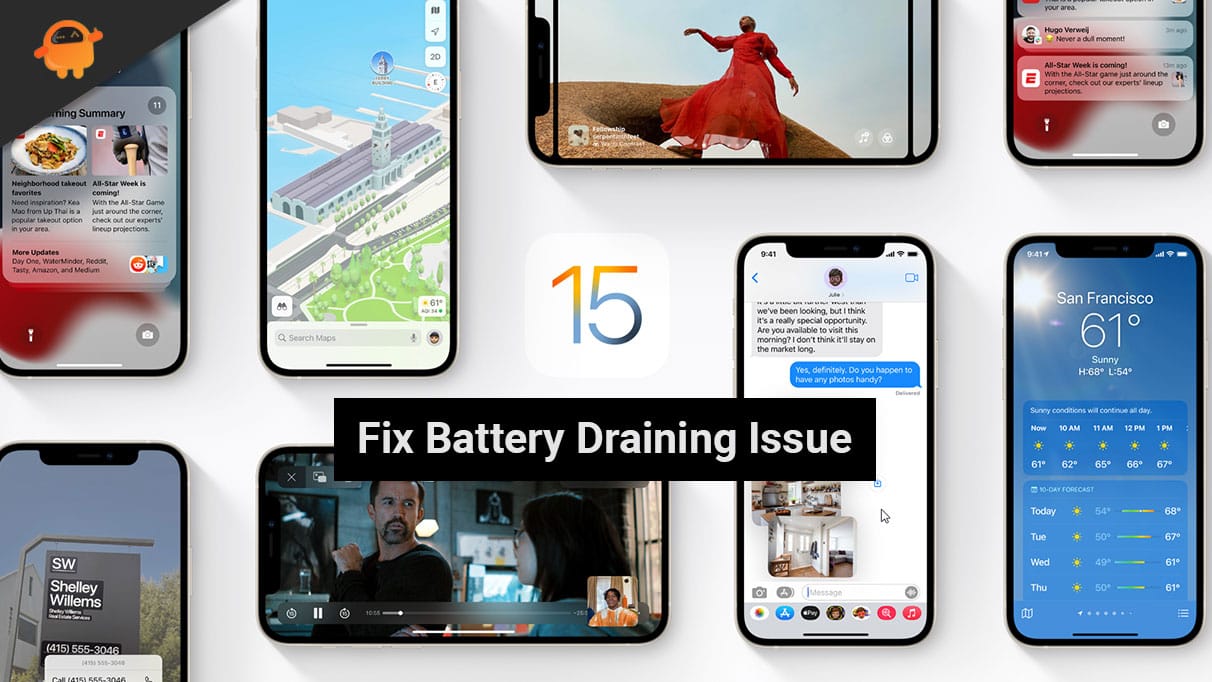 How to Fix Battery Draining Issue on iOS 15.2/iPadOS 15.2 Beta?
From poor battery life to unusual battery draining issues to app crashes to other bugs, everything you can find on the early beta builds on iOS, iPadOS, or any other operating systems. Meanwhile, the excessive battery draining issue on iOS 15.2 Beta and iPadOS 15.2 Beta is a pain to the users that we can't deny at all.
Obviously, you will have to charge your device multiple times in a full day, and that will also affect your user experience. Additionally, it's worth mentioning that unnecessary battery draining issues will also lead your device battery life (health) to a severe condition whatsoever. That means the battery on your iPhone or iPad will gonna weak really soon.
So, you may need to replace the battery within a couple of years even if you don't use it excessively. Yes! That's really sad from a user's point of view at the end of the day. Well, there are a couple of possible workarounds mentioned below that you can try out to fix this battery draining issue up to some extent if in case you're still going to use the beta build. So, let's take a quick look at it.
1. Restart Your iPhone
If in case, you're assuming that after installing the iOS 15.2 beta, the device battery isn't running well, and has serious draining issues, then make sure to restart your iPhone. Although some of the users may not find this trick useful, it's recommended to try it once. A quick restart can fix multiple system cache or glitch issues immediately.
2. Install the Latest iOS 15.2 Beta
Apple basically releases software updates or patch fixes quite frequently. Although you may not find out the specific battery draining issue has been fixed on the update changelog for iOS or iPadOS, improving the system performance & stability can also reduce the severe battery draining issue up to some extent.
So, if in case, you're using the initial beta build of iOS 15.2 and haven't updated the firmware for a while, you should consider doing it before getting to any conclusion.
3. Check Your Apps
Mostly the third-party applications on your iPhone or iPad may trigger such kind of issues. Now, that may also possible due to the incompatibility issues with the application versions and the software beta version. So, there is a higher chance that some of your third-party apps are consuming enough battery juice in the background even not in use.
In that scenario, you can go to the Settings app > Tap on Battery > Scroll down a bit and you'll see Battery Usage By App > Here you'll be able to see all the apps that are running in the background with activity info and how much they've consumed the battery juice.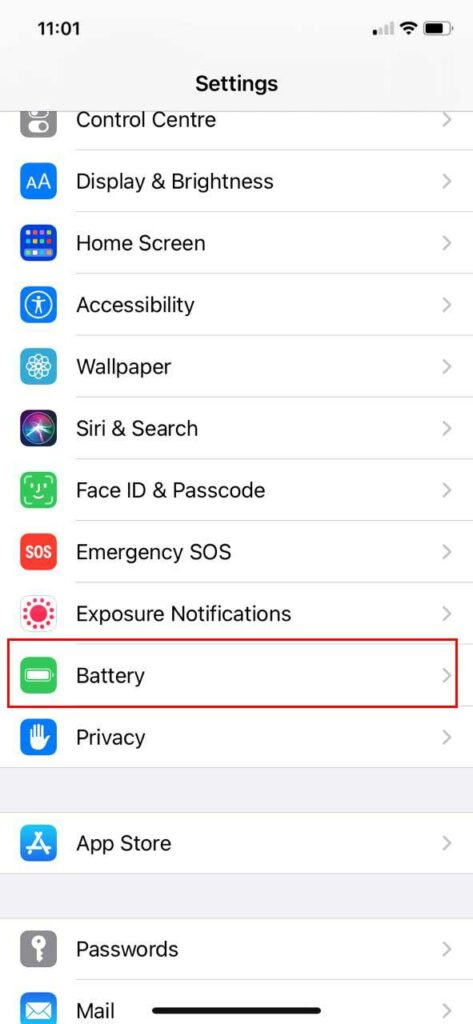 Make sure to turn them off for a while or uninstall them if not necessary that much to at least prevent the battery draining problem.
Finally, you should reboot your device to change effects immediately. However, if this method doesn't work for you, try following the next method.
4. Reset All Settings
If you're now sure enough that the third-party apps are running fine and don't have any issue, then you can try performing the reset to all settings on your handset.
Please keep in mind that performing this step may force your device to forget the saved Wi-Fi networks, Bluetooth pairings, etc. So, make sure to note down such info if you can't remember. Now, you can follow the steps below to reset your iPhone's settings.
Tap on Settings > Go to General.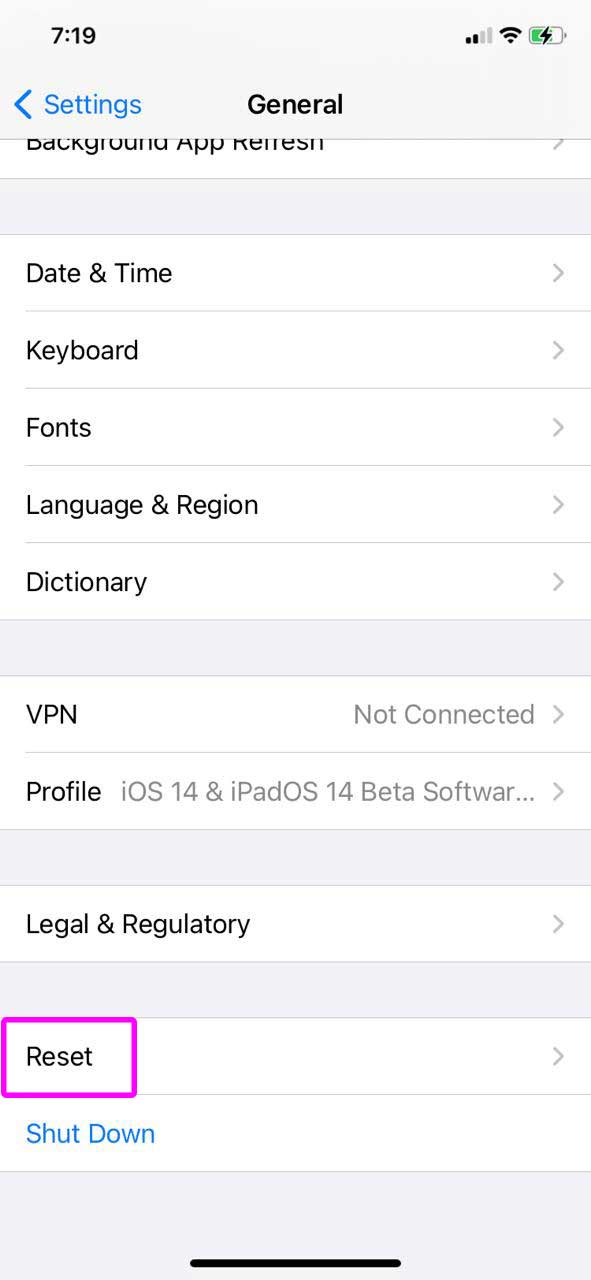 Scroll down and select Reset > Tap on Reset All Settings.
Now, enter the device passcode (if any) > Confirm the process.
Wait for the process to complete.
Once done, make sure to reboot your iPhone or iPad.
Finally, you'll have to reconnect your Wi-Fi and Bluetooth connectivities again.
5. Downgrade to iOS 14 Stable
It's better to always be in the official public stable build to get all the finalized features and improvements. This will ensure the system's performance, optimized battery usage, additional features, and an almost bug-free user experience. So, if you're now not interested in using the iOS 15.2 Beta build anymore or don't like it that much, just downgrade to the iOS 14 stable build.
At the time of writing this article, Apple has released the official iOS 14.6 stable build publicly which's definitely much better than the beta builds in every aspect. Please keep in mind that you won't be able to downgrade to the older than iOS 14.6 stable due to Apple's policy.
Here we've shared a detailed guide on how to downgrade your iOS /iPadOS version easily. If you don't know how to do it, check the link.
6. Buy a Battery Case or Battery Bank
No matter what's the actual strategy of Apple behind encouraging users to buy additional battery cases for the iPhone, it's definitely worth paying the money. Whether your iPhone's battery health becomes weak or you're a heavy user who doesn't want to plug the charger two times in a whole day, using a battery case is really useful.
Additionally, if you don't want to add some extra weight and bulky feel to your iPhone by any means, you can always purchase a power bank for your iPhone or iPad that will also gonna fulfill the usable battery juice requirement.
Do keep in mind that we're only suggesting buying a battery case or a power bank only if you've made up your mind to use the iOS 15.2 / iPadOS 15.2 beta build on your device irrespective of any bugs or issues.
Usually, you'll find out a couple of popular and recommended battery cases as well as compatible power banks for your iPhone and iPad via online e-commerce platforms. So, check them out, get to the details, go through in-depth reviews, etc before buying them.
That's it, guys. We assume this guide was helpful to you. For further queries, feel free to ask in the comment below.