Battlefield 2042 is a first-person shooter game released in 2021, developed by the renowned game developer DICE and published by Electronic Arts. As the twelfth main instalment in the Battlefield series, the game was released for PlayStation 4, PlayStation 5, Windows, Xbox One, and Xbox Series X/S, making it accessible to a wide range of gamers. Players might be curious whether there is a free Battlefield 2042 Unlock All Tool so that we will answer the question in this guide.
One of the key features of Battlefield 2042 is that it is solely a multiplayer game. It allows players to engage in thrilling and challenging multiplayer battles with other players across the globe. Additionally, the game supports cross-platform play, opening up the game to an even wider audience. Battlefield 2042 offers a unique and thrilling gaming experience with its multiplayer-only format and support for cross-platform play. However, you will need weapons to play, so let's check if there is a free Battlefield 2042 Unlock All Tool.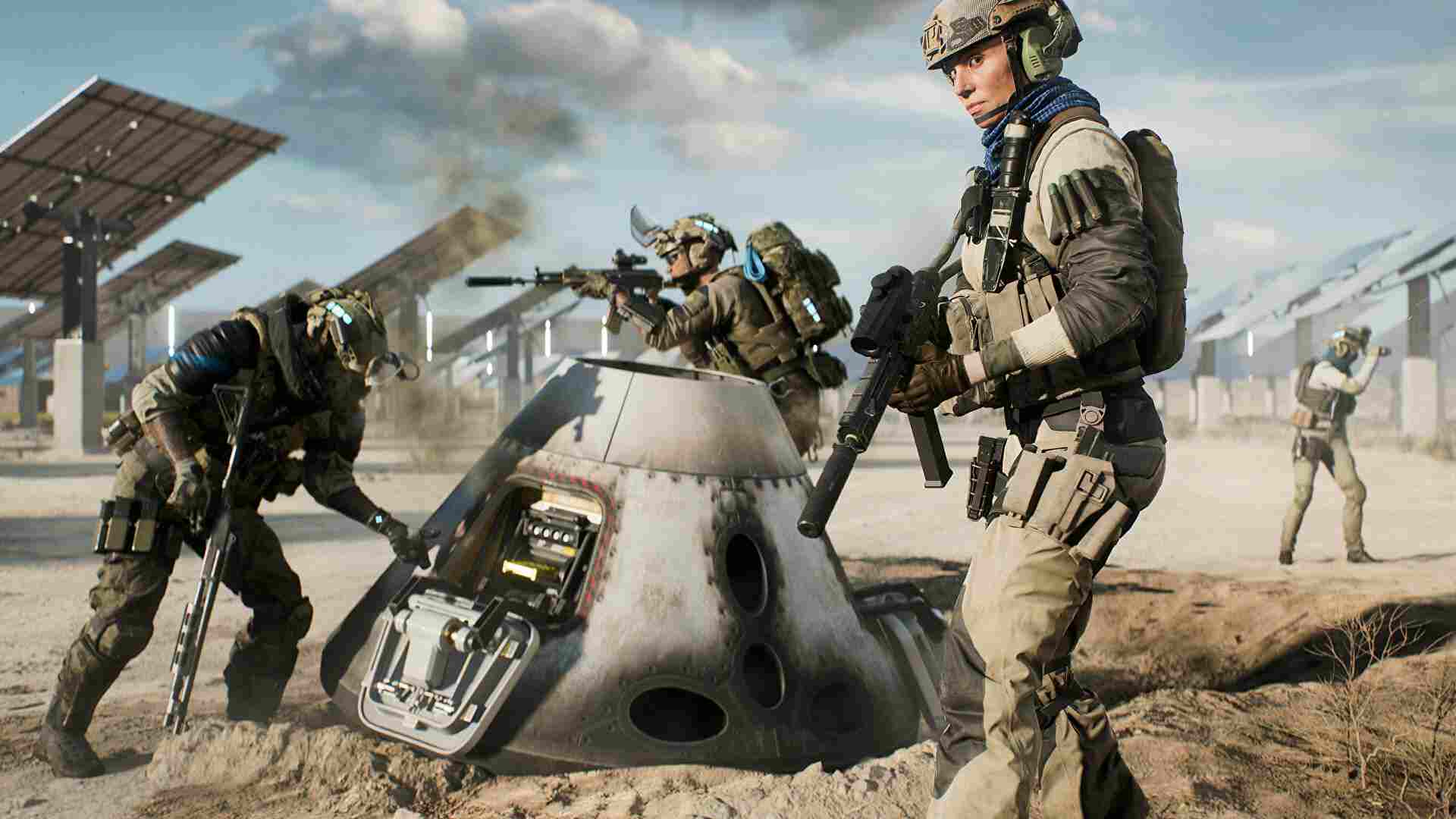 Battlefield 2042: Does it have a Free Unlock All Tool?
Since the release of the game, players have been searching for ways to unlock all tools in the game.
However, it is important to note that there is no free Battlefield 2042 unlock all tool available on the internet. Any website or software claiming to provide a free unlock tool is most likely a scam or a virus.
Moreover, using such tools can lead to a permanent ban on your account. Electronic Arts (EA), the developer of Battlefield 2042, has strict policies against cheating and using unauthorized tools in the game.
It is recommended to play the game fairly and unlock tools by playing the game. This way, you can enjoy the game without any risk of losing your account or facing any legal consequences.
So, if you come across a website offering free Battlefield 2042 unlock all tool, beware.
Instead, it is a lot better to unlock tools by playing the game fairly. You can do this by finishing challenges, leveling up, and playing normally. This way is the most honest and lets you have fun without worrying about getting in trouble.
Unlocking all the weapons can take some time and effort, but it's worth it. With 22 weapons available at launch, and more coming in future updates and DLCs, there are lots of options to choose from. Having access to all the weapons can give you an advantage in different situations and help you win.
How to unlock all weapons
Here's how to unlock all the weapons in Battlefield 2042:
Assault Rifles
M5A3: You start with this one
AK-24: Reach level 11
SFAR-M GL: Reach level 27
AC-42: Reach level 40
Light Machine Guns
LCMG: Reach level three
PKP-BP: Reach level 32
Marksman Rifles
DM7: You start with this one
SVK: Reach level 14
VCAR: Reach level 47
Secondary Weapons
G57: You start with this one
MP28: Reach level 17
M44: Reach level 29
Sniper Rifles
SWS-10: You start with this one
DXR-1: Reach level 24
NTW-50: Reach level 60
Submachine Guns
PBX-45: You start with this one
PP-29: Reach level 18
MP9: Reach level 36
K30: Reach level 53
Utility Weapons
MCS-880: Reach level seven
GVT 45-70: Reach level 21
12M AUTO: Reach level 44
The weapons in Battlefield 2042's Portal mode don't have any requirements. While XP gains in the game mode have been temporarily disabled due to exploits, they will likely return, making Portal mode a fun way to earn XP in Battlefield 2042.
It is likely that more weapons will come in future updates or DLCs. If you want to unlock all the weapons quickly, the best way is to play the game. With each match, you'll gain experience and eventually unlock all the weapons, giving you a complete arsenal to use in the game.
We hope that this guide helped to answer your question on whether there is an unlock all tool in Battlefield 2042. Instead of looking for a tool, it's better to play the game and unlock all weapons in a fair manner. This is so that you can avoid getting a permanent ban, as EA does not support such tools. We recommend following our guides to learn how to unlock all weapons.