EA Star Wars Battlefront II is one of the popular action shooter video games that has been launched in 2017 and players love it really well. However, it seems that plenty of players are experiencing multiple errors or some other bugs with this game after released on the Epic Games Store for free. As more and more interested players are jumping into this game, some of the server-related errors start appearing these days. Whereas some of the affected players are getting PC peripheral regarding issues. If you're encountering the Star Wars Battlefront 2 Mouse or Keyboard Not Working issue then check out this troubleshooting guide to fix it.
According to one of the EA Community Managers, this particular mouse or keyboard not working issue in the Star Wars game can happen due to the in-game overlay option. Yes! If you're unable to use the mouse or keyboard while playing or launching the Battlefront 2 game that means the Discord application has been installed on your PC/Laptop and the in-game overlay is turned on by default. In most scenarios, just disabling the overlay option from the Discord app should fix this specific problem whatsoever.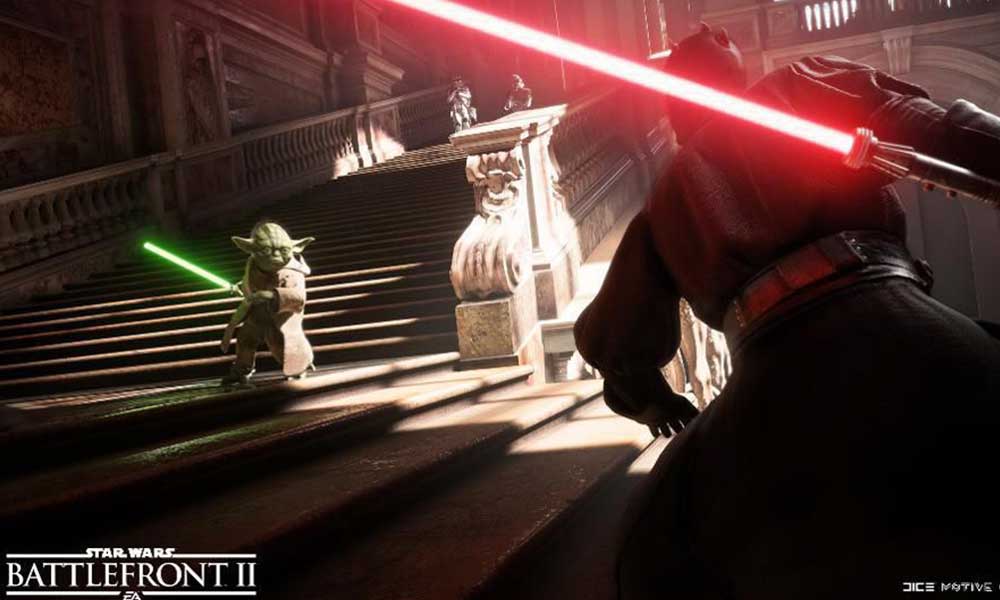 Fix: Star Wars Battlefront 2 Mouse or Keyboard Not Working Issue
Therefore, we've shared the discord overlay option disabling steps below. However, if this method doesn't work for you somehow then you can follow some other possible workarounds mentioned below.
1. Disable Discord Overlay
The chances are enough high that the Discord application is already installed on your PC. In that case, the in-game overlay option from Discord will be enabled as well. You have to turn off that option.
Open the Discord app on your PC/Laptop.
Go to the App Settings menu > Click on Overlay.

Under the Overlay section, you have to turn off the 'Enable in-game overlay.' toggle.
Once disabled, close the Discord app > Restart your computer and try running the Star Wars Battlefront 2 game.
We expect that this should work for you and the mouse or keyboard will work again while gaming. If in case, this method didn't fix the issue for you, try other methods.
Also Read: Fix: Star Wars Battlefront 2 Black Screen
2. Update Windows OS Build
Make sure to update your Windows OS build if you haven't updated it for a while. In some cases, the chances are high that outdated system software can cause multiple conflicts or connectivity issues with your program as well as the device peripherals.
Press Windows + I keys to open up the Windows Settings menu.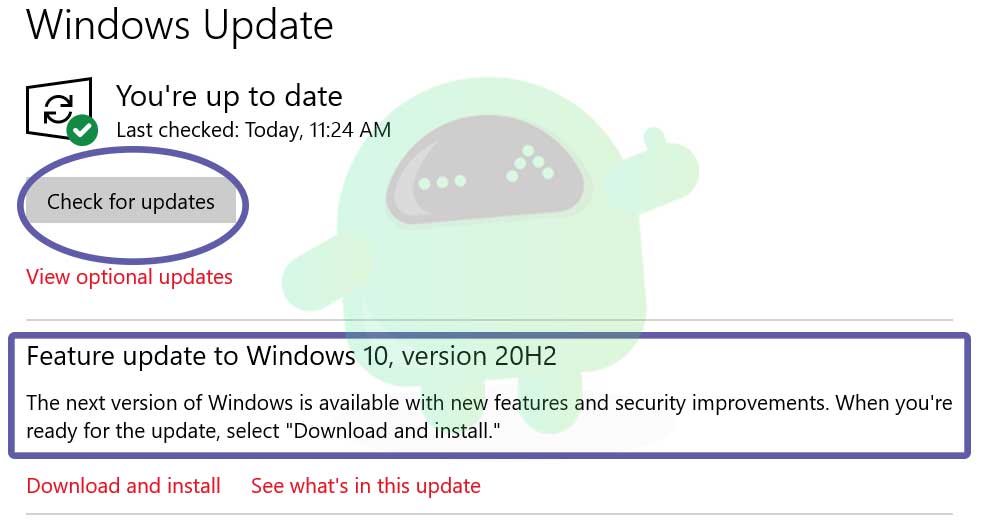 Click on Update & Security > From the Windows Update section, click on Check for updates.
If there is an update available (feature update or cumulative update), ensure to download and install it right away.
Once installed, reboot your PC/Laptop > Enjoy!
3. Update Device Drivers
As the problem is occurring with your keyboard or mouse which comes under peripherals for your computer, make sure to check updates for your connected keyboard and mouse drivers also. To do this:
Right-click on the Start Menu (Windows icon) to open up the Quick Start Menu.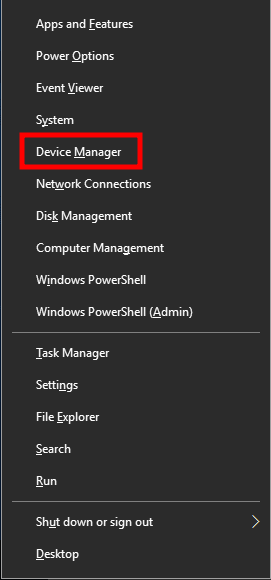 Now, select Device Manager by clicking on it.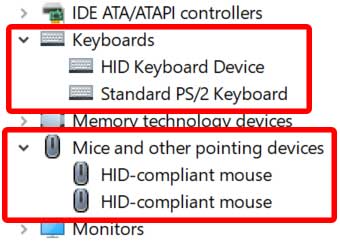 Once the Device Manager interface opens, look for 'Keyboards'.
Double-click on the Keyboard option to expand the list > Right-click on the connected keyboard.
Select Update driver > Choose Search automatically for drivers.
If there is any update available, it'll automatically download and install it.
Finally, restart your computer to apply changes.
Do the same steps for your connected mouse from 'Mice and other pointing devices'.
Make sure to reboot your PC/Laptop to apply changes once all done.
4. Close Background Running Tasks
It seems that some unnecessary background running tasks or third-party programs can also cause several issues with the Windows system performance and connected devices. Therefore, it's a better idea to close all the higher CPU/Memory consuming not necessary tasks from the Task Manager to reduce the overload from your system resources and clear any conflicting issue.
Right-click on the Taskbar on your Windows PC/Laptop.
Select Task Manager > Once the task manager interface opens, click on the Processes tab.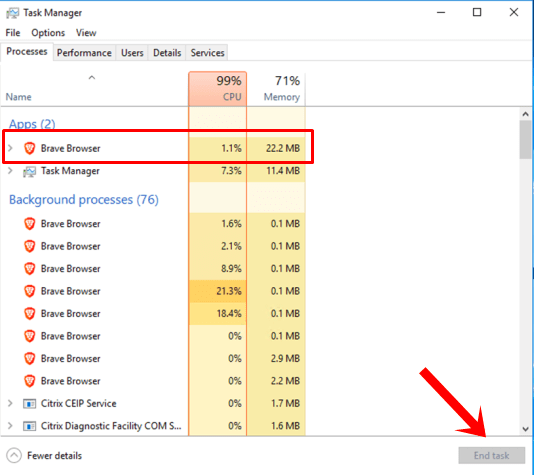 Now, look for all the unnecessary background running tasks and higher resources consuming tasks too.
Click on to select a task once at a time (individually) and select End Task to close it.
Do the same for all the tasks according to your preference. You can close the running game task too.
Restart your computer and try running your Battlefront 2 game again to check for the issue.
5. Repair Game Files
Sometimes a corrupted or missing game file can cause issues with the gaming performance or startup or even not working with your connected peripherals. Therefore, you should always scan and repair your game files if something troubling you with your game. To do this:
Make sure to exit the Star Wars Battlefront 2 game.
Launch the Origin client > Go to My Game Library.
Now, right-click on the Star Wars Battlefront 2 game icon.
Select Repair > Wait for the process to get completed.
Once done, restart your Origin client and try running the game again to check whether the mouse or keyboard is working or not.
6. Disable In-Game Overlay Options
It's quite common to use overlay apps on the PC/Laptop if you're a hardcore or professional gamer. But the in-game overlay options can cause serious performance drops apart from the connectivity issue with your devices or peripherals. If none of the above methods worked for you, try this method also.
For Steam:
Open Steam on your Windows.
Head over to the Settings > Click on the In-Game.
Click on the checkbox to disable Enable the Steam Overlay while in-game.
Once the checkbox mark is removed, click on OK.
For Origin:
Open the Origin launcher on your PC/Laptop.
Click on the Origin tab from the top-left corner.
Select Application Settings > Click on MORE.
Choose ORIGIN IN-GAME > Turn Off the toggle 'Enable Origin In-Game'.
Finally, check if Star Wars Battlefront 2 Mouse Not Working problem is still appearing to you or not.
For GeForce Experience:
Launch the Nvidia GeForce Experience app.
Click on the Settings (gear icon) from the top-right corner.
Go to the General tab > Scroll down a bit and Turn Off the IN-GAME OVERLAY toggle.
7. Uninstall and Reinstall the Game
Well, if nothing works for you then you should try uninstalling and reinstalling the game on your PC/Laptop. Though it seems weird and all of your game data may get wiped, there is nothing to do as a final try.
Make sure to completely exit the Battlefront 2 game.
Close the Origin client too.
Follow Method 4 to clear background running tasks of the game and client.
Once done, launch the Origin client again > Go to My Game Library.
Right-click on the Star Wars Battlefront 2 game icon.
Select Uninstall > Once the game uninstalled, simply restart your computer.
Finally, search for the Star War Battlefront 2 game from the Origin store to download and install it on your system again. (If you've previously installed the game from Epic Games Store, do the same)
Enjoy!
That's it, guys. We assume this guide was helpful to you. For additional queries, you can comment below.