Star Wars Battlefront II is one of the popular action shooter video games in the market under the Star Wars franchise that has been launched back in 2017. It's the 4th main title of the Star Wars: Battlefront lineup. Steam users have rated this game really well due to its stunning graphics and close to perfection gameplay. However, some of the players are experiencing multiple issues with their PC version like black screen, startup crashes, lagging, lower FPS count, graphical glitches, etc. If you're also facing the Star Wars Battlefront 2 Black Screen regarding issues, you can check out this troubleshooting guide.
Well, there is nothing new to say that PC games are prone to several bugs or crashes, or unwanted errors in most cases. It's not necessary that PC games are not stable enough or have some bugs but issues with the PC configuration, background runnings tasks, DirectX issues, issues with Visual C++ Redistributables, graphics settings or drivers, and other programs can also trigger multiple problems with game launching or crashes. There are several reports surfaced on the StarWarsBattlefront subreddit about the black screen issue.
Also Read: Fix: Star Wars Battlefront 2 Error Code 327
Fix: Star Wars Battlefront 2 Black Screen
Luckily, there are a couple of possible workarounds mentioned below that should work for you. Now, without wasting any more time, let's jump into it.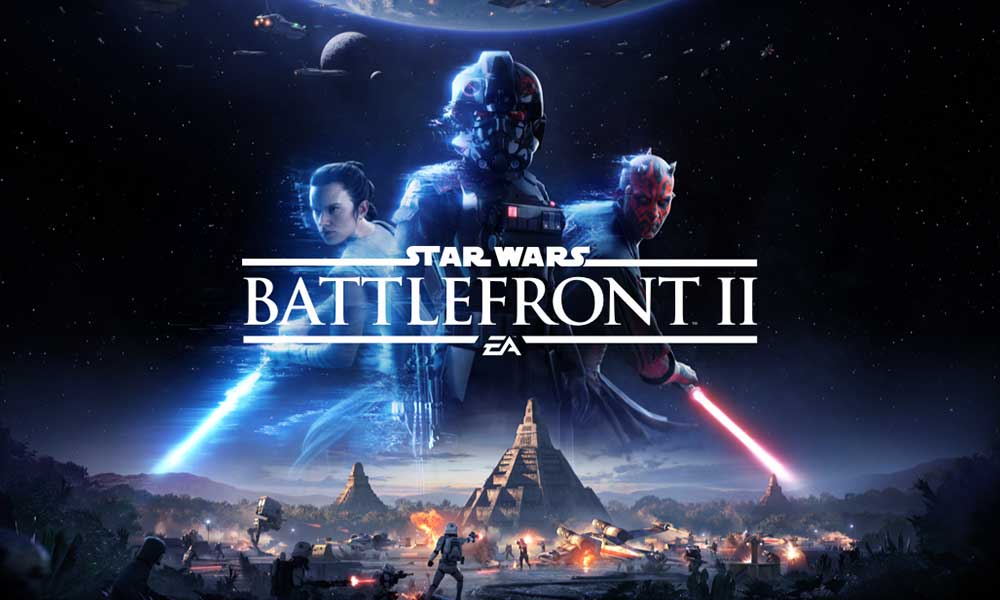 1. Change FullScreen to Borderless Window Mode
If in case, you're unable to see anything due to the black screen issue on your Star Wars Battlefront II game, make sure to launch the game via the Nvidia GeForce Experience app. Once you're able to get past the black screen, you should change the video mode from FullScreen to Borderless Window.
It should fix your problem in a jiffy. However, if the problem remains, check the next method.
2. Move to Windowed Mode
The chances are high that your game is running in the fullscreen bordered window mode which may also trigger several graphical issues. It can possible if your graphics card or graphics driver isn't up-to-date.
However, if you've launched Star Wars Battlefront 2 game and the black screen appears, you'll need to simply press the Alt + Enter keys on your keyboard to convert the game into the Windowed mode. Now, you should be able to see the screen properly and continue playing your game again. Additionally, you can adjust the display mode and graphics resolution from the game settings if your monitor doesn't support a higher resolution or frame rate.
3. Update GPU Driver
Updating your graphics card driver is always a handful of ways to easily fix multiple issues with the display or graphical glitches. It's highly recommended to do so if you're not aware whether your graphics driver is up-to-date or not.
Right-click on the Start menu to open up the Quick Start Menu.
Click on Device Manager > Double-click on Display adapters to expand the list.
Now, right-click on your active or dedicated graphics card name.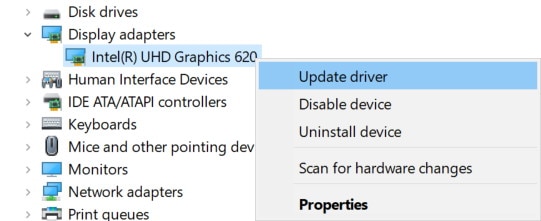 Select Update driver > Choose Search automatically for driver.
The system will automatically search for available updates. If any, it'll automatically download and install the update.
Once done, restart your computer to apply changes.
Finally, you can try running the Star Wars Battlefront 2 game to check if the black screen issue has been fixed or not.
4. Update Windows OS Build
Keep in mind that your Windows computer is running on the latest Windows OS build. If not, you can follow the steps below to do this. It'll also update the DirectX version and improves bugs.
Press Windows + I keys to open up the Windows Settings menu.
Next, click on Update & Security > Click on Check for updates.
If the update is available, just download and install it.
Once done all, reboot your computer, and check whether the Star Wars Battlefront II black screen issue has been fixed or not.
5. Set a Lower DPI & Disable Full-Screen Optimization
Well, Windows 10 system offers a higher DPI level by default. But if your computer doesn't handle video games properly and you're facing graphical glitches or black screen issues, make sure to lower down the Windows DPI level and disable the full-screen optimization. To do that:
Go to the installed Star Wars Battlefront II exe (executable) file > Right-click on it and select Properties.
Go to the Compatibility tab > Check the Disable full-screen optimizations tab.
Next, click on Change the high DPI settings > Check to Override the behavior of the high DPI scale.
Click on Application > Save the configuration.
Restart your computer to apply changes.
6. Repair Game Files
Repair your game files to easily fix any corrupted or missing data that should help you to run the game properly. To do that:
Launch the Steam client on your computer.
Go to Library > Click to select the Start Wars Battlefront II and Right-click on it.
Select Properties.
Now, click on the Local Files tab > Click on Verify integrity of game files.
Wait for Steam to repair the game files.
Once done, restart your PC and you'll be good to go.
7. Adjust Desktop Size & Position
Alternatively, you should also try adjusting Desktop Size & Position from the "Perform Scaling on Display" option. Ensure to change the option from Aspect Ratio to No Scaling. If you want a smoother gaming experience, you can try to set the FPS count to 60 maximum.
That's it, guys. We hope this guide was helpful to you. For further queries, you can comment below.