When it comes to the Star Wars Battlefront II game, it's a 2017's action-packed shooter video game that comes under the Star Wars franchise. It's the 4th main title of the Star Wars: Battlefront lineup that has been launched back in 2017. Now, plenty of players are getting affected by the Star Wars Battlefront 2 Error Code 327 that appears while connecting to the game servers online.
If you're also one of the victims, make sure to follow this troubleshooting guide completely to resolve such an issue. The space and aerial combat-based fictional video game by DICE & Motive Studios and published by EA have several issues with connecting to the game servers. Although the issue has been surfaced a couple of years ago, it's still one of the major issues for a lot of players.
Fix: Star Wars Battlefront 2 Error Code 327
Well, the chances are high enough that there are issues with the game servers. That means either the game servers are down or going through an outage/maintenance process in the background at that time. However, if the problem is still appearing for a while that can also indicate there may be a huge outage issue which will take some time to be fixed completely.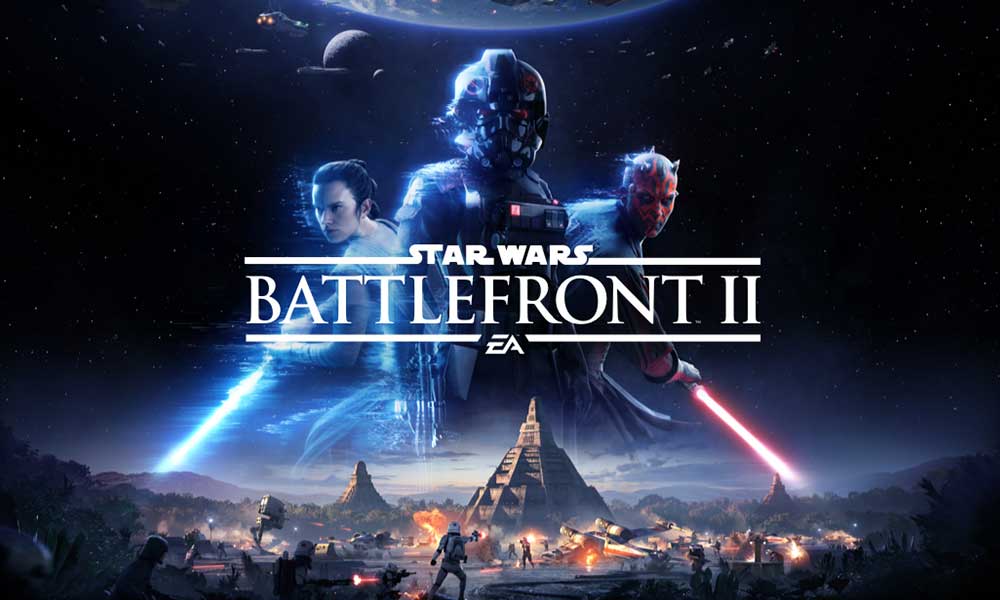 1. Restart Your Game
Make sure to restart your Star Wars Battlefront II and the gaming device as well in order to refresh the system glitch (if any). Although this method may not work for all in every scenario, you should try it once.
2. Check Server Status
So, you should check for the server status first by visiting the third-party Down Detector Star Wars Battlefront Status website. It basically shows you the last 24 hours of real-time server status, most reported problems, live outage map, and more.
We can see that at the time of writing this article, there is a huge server outage problem appearing on the Down Detector website related to both the server connectivity & log in.
Additionally, you can cross-check the real-time server status from the Is The Service Down Star Wars Battlefront 2 webpage. Meanwhile, if you're interested in receiving all the real-time info and updates about the Star Wars Battlefront II video game then make sure to follow the official EA Star Wars Twitter handle too.
So, if there is a server downtime or outage, just wait for the servers to get back operational. Till then, you don't need to do anything else. Alternatively, you can try playing the game in slightly off-peak timing to avoid server overload or rush of the active number of players at the same time.
3. Check Network Connectivity
If in case, there is no service outage or maintenance happening in the background or your specific region then you should try checking your internet connection as well. To start with, you can check whether your internet connection is fast and stable enough or not.
If so, you can try switching from the Wi-Fi to wired (ethernet) connection or vice-versa to resolve the issue. Otherwise, try performing the power cycle to your networking device such as a Wi-Fi router to clear a temporary system glitch or cache data issue. To do this:
Switch off the router and wait until LED indicators turned off.
Now, disconnect the power cable from the router.
Wait for around 30 seconds and plug back the power cable into the router.
Finally, connect to the Wi-Fi network, and try running the game again.
4. Try Using VPN
It can also possible that somehow your specific region server has some technical issues or going through the maintenance schedule. So, it's always better to try using the VPN (Virtual Private Network) service on your gaming device to select a different server region to check whether the game is running well or not. You'll find out multiple free-to-use VPN apps for your Windows computer online.
Although your ping lag will be higher as compared to your local server region, you should be able to play your Star Wars Battlefront 2 game without getting the Error Code 327 or any kind of connectivity errors. If that's the case, then you don't need to worry about the server connectivity issue because nothing found problematic at your end.
5. Contact EA Help
Somehow if the problem seems quite major at your end and you're still unable to play Star Wars Battlefront II after a couple of hours or days, then we'll highly recommend you to contact EA Help for further assistance.
Cheers! We assume this guide was helpful to you. For further queries, you can comment below.