It's known to most of the Star Wars Battlefront II players these days that the gamer server is having issues with the multiplayer mode as well as log in to the game. Now, this particular issue is happening very frequently due to the increased number of active players right now. After the recent release of the Battlefront 2 game on Epic Games Store, plenty of players are getting affected with multiple error codes that are related to the server connectivity. Now, some of the Star Wars Battlefront 2 players are encountering error code 2446 while loading it up. If you're also one of the victims, make sure to check out this article to know more.
According to several reports across online forums, whenever players are trying to start the Star Wars Battlefront 2 game, it says something like "Store offers can't be loaded". The affected players have also mentioned that they can't unlock any new cards and the game only shows current cards that have been already unlocked. If you're also one of them and can't understand what's going on then don't worry as you're not alone here.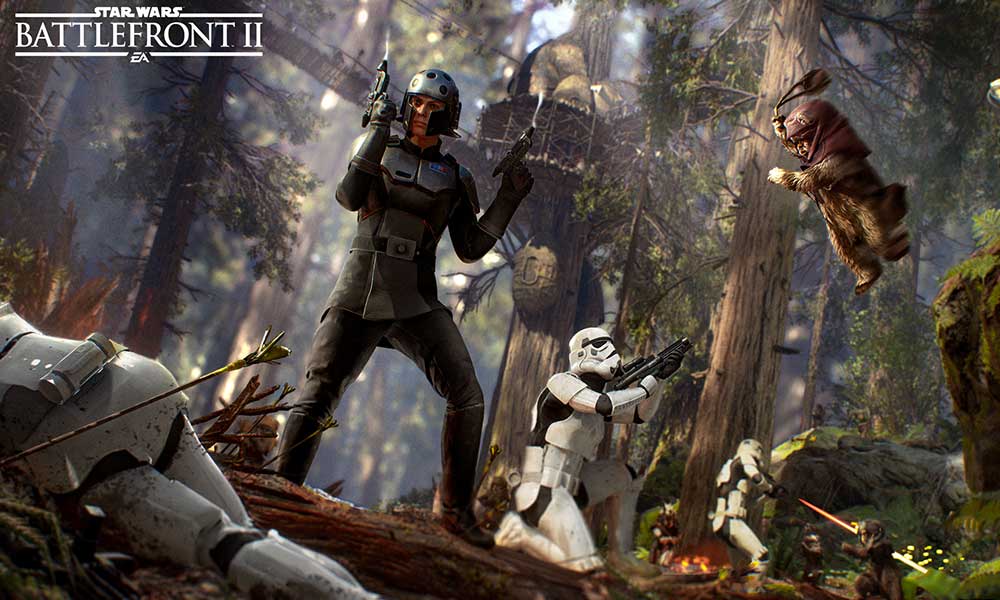 How to Fix Star Wars Battlefront 2 Error Code 2446
It seems that the EA Star Wars Battlefront 2 game servers are getting overloaded due to the huge wave of new players from the Epic Games Store as a free-to-play game. It's needless to say that online multiplayer games require enough server storage capacity and better technical aspects to keep running the game across all platforms and all over the world smoothly. But we can assume that EA (Electronic Arts) will soon fix this server connectivity issue.
@EAStarWars @EA @EAAccess @EA_DICE @Respawn Please answer this question. Why does my Battlefront 2 keep coming up "Error Code 2446"?
If you can not fix this issue while your servers are still up than you should sell your license for Star Wars games. I am really angry about this!

— METALERTHRAX (@METALERTHRAX) December 20, 2020
Seeing Error Message 623 or 918 in #StarWarsBattlefrontII?
Sit tight, we're on it! An incredible number of players have joined us during our @EpicGames Store free week and we're scaling up new servers to welcome you all to the Battlefront.

— EA Help (@EAHelp) January 15, 2021
To recall, there are some other EA specific error codes appearing to a lot of Star Wars Battlefront II gamers like Erro Code 623 or 918 due to the same server-related issue. EA Help official Twitter handle also mentioned that there are server downtime or outage happening from the last week and the EA team is working hard on it. They're scaling up the server capacity and adding new servers too which may take a while.
Also Read: Fix: Star Wars Battlefront 2 Black Screen


Therefore, you'll need to wait until the problem gets solved as there is nothing to do from your side as of now. However, if some of your friends are able to play the game properly based on the same region then you should check your internet connection status whether it's working well or not. Make sure not to use the VPN service and try disabling the real-time protection on your antivirus to check if that helps or not.
Till then stay tuned for more info. You can comment below for further queries.