Have you been on the lookout for some good apps to make a presentation? If that's the case, you're absolutely in the right place! Read on to discover some of the best Microsoft PowerPoint alternatives that you can use to create fancy or professional presentations!
Microsoft PowerPoint is one of the most common names when it comes to computer software and services. Almost everybody and their grandma has used PowerPoint at least once in their lives before. The reason why it is so popular is the vast amount of features it has to offer, and the fact that it also comes bundled with Windows. The same is the case with almost all of the other apps belonging to the Office suite.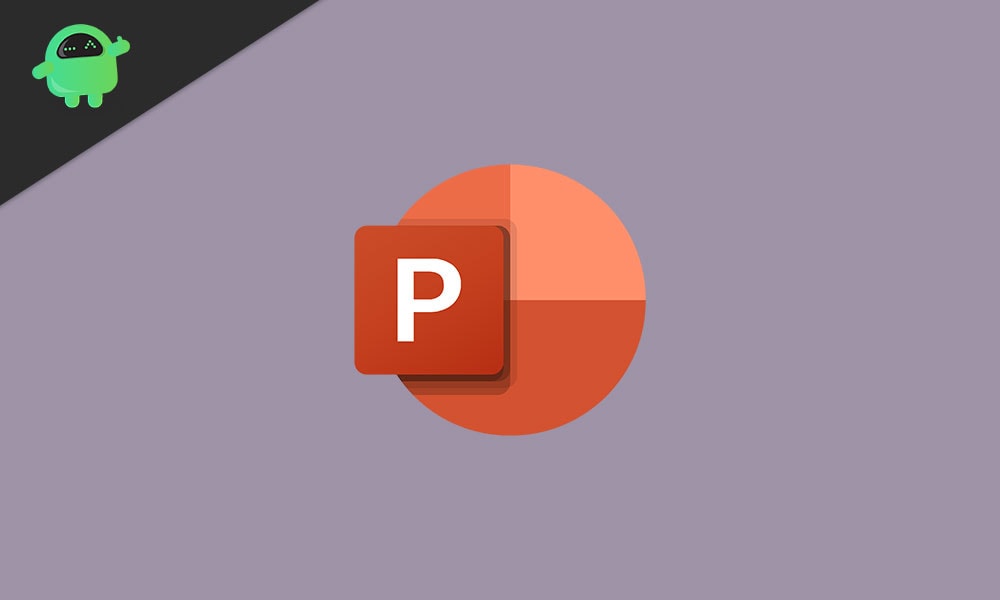 However, no single product is without its flaws, and Microsoft PowerPoint is no exception to this rule. While it has matured over the years into a more attractive user interface, many users still have complaints about the way it handles your slides and presentations. To add to all this mess, PowerPoint is a paid app that requires an Office subscription. Microsoft PowerPoint also takes up quite a lot of system resources, making it quite demanding to run, especially on older computers.
You may have thus found yourself stuck in the endless loop of trying to adapt to PowerPoint and create presentations using it. Luckily, there are dozens of alternatives to every product out there, and it just so happens that many other services that help create slides and presentations such as visually attractive free PowerPoint templates are available by many presentation service providers. Thus, we have created a list of some of the best Microsoft PowerPoint alternatives that you can use in 2021. With that out of the way, sit back, relax, and enjoy the read!
Best 5 Microsoft PowerPoint Alternatives
1. Google Slides
Price: Free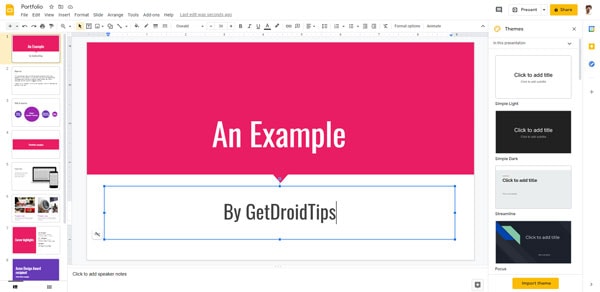 Kicking the list off, we have one of the most obvious alternatives to PowerPoint. Not only is Google Slides completely free to use, but it can be used inside of a browser, eliminating the need to reserve dedicated space on your computer and having to wait for the app to launch. The best part about using Google Slides is the automatic cloud backup that you gain access to.
Coming to its user interface, it is surprisingly very similar to that of PowerPoint and also has a rich feature set. In addition to the usual options and formatting features, Google Slides also allows you and your colleagues to edit a presentation in real-time. You can color-code certain slides to make things clear while working on a project together. Overall, Google Slides is fast, easy, and above all, completely free to use.
2. Zoho Show
Price: $4/month per user for Zoho Workplace Bundle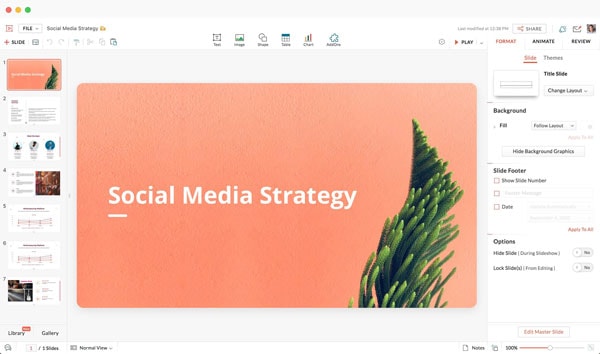 One of the biggest rivals to Microsoft when it comes to their productivity suite of apps is Zoho. We have talked about Zoho and several of their products in the past, and surprise surprise, they make a perfect alternative to PowerPoint called Zoho Show. It is online, just like Google Slides, and has a very rich feature set.
Unfortunately, it doesn't come free and requires a subscription to the Zoho Workspace bundle which costs a pretty penny. However, if you just were not able to get accustomed to Microsoft's suite of apps, then maybe give Zoho a shot. It can also import and export presentations in various formats such as PPT, PPTX, PPS, PPSX, and SXI. With Zoho, you also gain access to a ton of other goodies such as charts to better visualize your data, stock content from popular sources, and much more.
3. Slides
Price: $5/month per user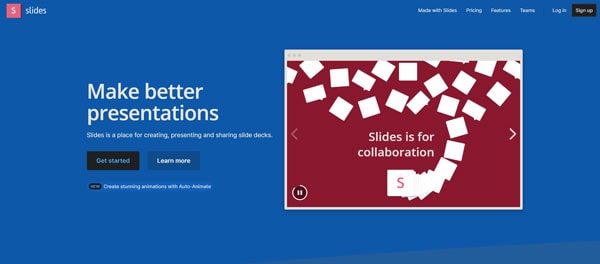 Slides.com is yet another great online tool that you can use to create professional presentations without the need to download any software to your computer. It does cost a tad bit more than most of the other alternatives to Microsoft PowerPoint, and it still manages to fall behind in terms of features and functionality.
It still has most of the basic features that you need to create a neat and professional presentation. Where it excels is privacy and collaborations with other people on your team. It also has an incredibly simple to understand user interface that most people will get accustomed to in no time. Other features include full access to analytics, a fully-fledged CSS editor, and the ability to add GIFs.
4. Visme
Price: $12/month per user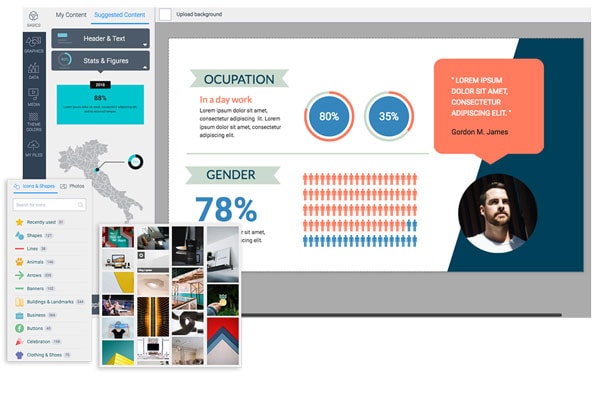 Up next on the list is Visme, which is easily one of the most feature-rich apps to create presentations with. It is also priced very ambitiously, at $12 per month, per user. With this kind of investment, you would expect to get an unparalleled experience while creating presentations – and you would be right.
Visme has easily the most amount of features when compared to any other alternative to PowerPoint. It gives you access to millions of free images, videos, animations, and GIFs that you can use carefreely in your presentations. The best part about Visme is that despite its heaviness in terms of features, it is online-based, and works on HTML 5, giving most devices an easy time trying to load up the many menus and options.
5. Keynote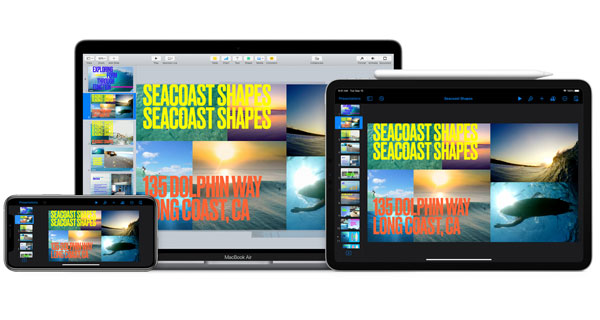 Price: Free for Mac users
Ending our list of some of the best Microsoft PowerPoint alternatives that you can use to create professional presentations in 2021, we have Keynote – a popular app developed by Microsoft's biggest rival – Apple. Keynote feels more of a cinematic editor than a presentation maker. It has one of the best designs and has all the useful features placed right where they should be.
You gain access to a couple of cinematic effects that you can use on text or add as animations on objects or images. Once you get your hands dirty with Keynote, you will be able to create some of the most professional and cinematic presentations. There are various transitions that also simply look much better than the ones in PowerPoint. If you have an Apple Pencil and an iPad, using Keynote is even more fun.
Conclusion
That's all folks! We hope you enjoyed our roundup of the best Microsoft PowerPoint alternatives in 2021! Which one among the list is your favorite, and how many of these PowerPoint alternatives have you already known or have been using? Know other good apps or services to create presentations with that you feel people might find interesting and helpful? Do let us know in the comments section below, we'd be delighted to hear from you guys!