Photoshop is a name that has become synonymous with graphic design and photo manipulation. Not only is it widely used by professionals in the design and photography industries, but many budding artists and enthusiasts rely on it to make their photos or graphics stand out.
If you are an up-and-coming graphic designer or photo editor, Photoshop is undoubtedly the best software at your disposal. We ourselves use Photoshop to edit and design our featured images and other graphical elements that you see on the website.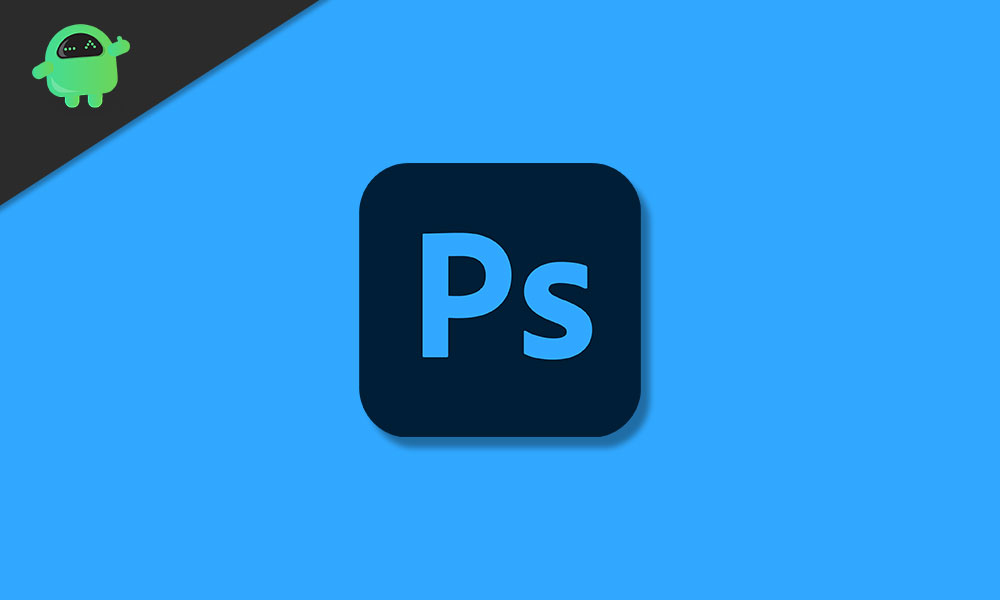 However, one big constraint that most people face while trying to use Photoshop is the fact that it isn't a free program. Like most other apps in the Adobe suite, Photoshop requires a monthly or annual subscription. This might not be of huge concern to professionals who don't mind shelling some cash for a software utility like Photoshop, but for most students and freelancers, paying a monthly fee isn't a viable option.
Best Alternatives to Adobe Photoshop
Luckily, there is a huge catalog of apps and software that provide you with a similar set of features as that of Photoshop. We've taken a look at some of the best alternatives to Adobe Photoshop keeping in mind a few factors such as features, flexibility, and affordability. With that out of the way, let's take a look at the list!
1. GIMP
Kicking the list off, we have easily the best alternative to Photoshop in terms of features and tools. GIMP is available for a host of different operating systems including Windows, macOS, and even Linux. The MSP of GIMP is the open-source nature that makes it a great option for all kinds of illustrators, artists, photographers, or designers.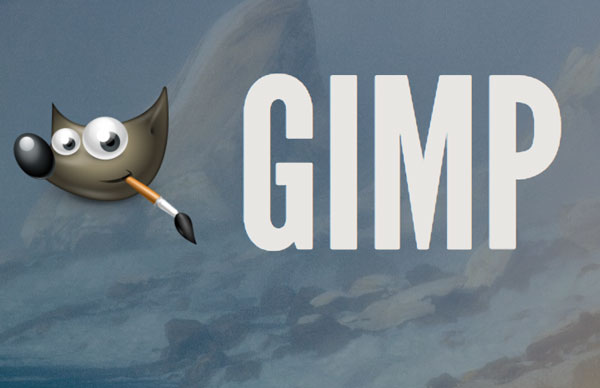 It gets even better. GIMP is completely free to download and use. It might not have the best user interface when contrasted against the likes of Photoshop, but it surely gets the job done. Some people even prefer GIMP over Photoshop due to its wide range of tools and flexibility in exporting files in different formats.
Thanks to its open-source nature, the community has built features and integrations with other services and programming languages such as Scheme, Python, Perl, and more. Overall, nothing comes close to the feature set and power that GIMP provides for a price tag of nothing.
Download GIMP
2. Paint.NET
Paint.NET is another great alternative to Photoshop. It follows the same philosophy as GIMP, in that it provides the user with an impressive set of tools and options to manipulate and edit photos. Paint.NET also happens to be completely free which makes it a great option for students of freelancers who are just starting their careers off.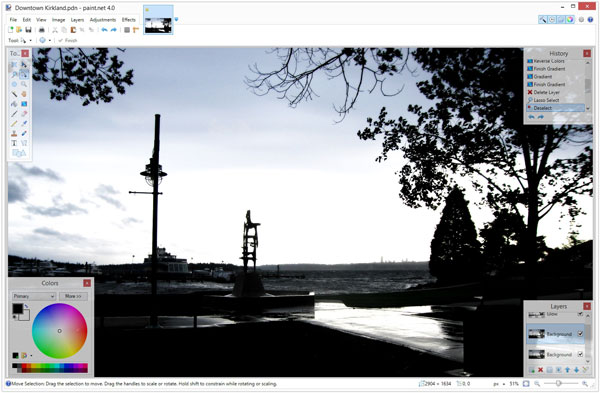 Unfortunately, Paint.NET is far from being pretty and its design might be a huge turn-off to a few people. Also while Paint.NET offers a good selection of tools to edit photos, it lags behind the other apps on this list when it comes to graphic design. Nevertheless, Paint.NET is a great option to try if you don't want to pay for a graphic designing program.
Download Paint.NET
3. Procreate
If you own an iPad with an Apple Pencil, Procreate would quite literally change your life. It is a very powerful piece of software made specifically for the iPad to fulfill every artist's needs. With Procreate, you can draw, design, and color anything that comes to your mind while making use of the buttload of features and tools at your disposal.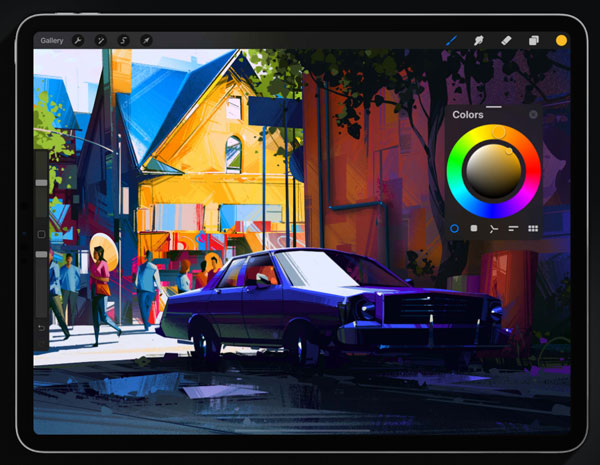 For starters, Procreate has a library of over 200 different brushes, be it artistic, charcoal, ink, or pencil. The app has an intelligent color wheel that displays complementary colors that you can use in your artwork. On top of all the amazing features and tools, Procreate makes the most out of the iPad's powerful processor, and on the Pro models, gives you a smooth 120Hz drawing experience.
Other notable features of Procreate include ColorDrop that makes it incredibly simple to color a closed space with a tap. StreamLine makes all the rough edges and lines in your artwork into smooth curves. There are lots of fonts and even FX features to spice your drawings up. Procreate is also considerably cheaper than the other drawing or graphic designing apps available since it includes a one-time fee of $10.
Buy Procreate
4. Canva
Canva is a graphic designing tool that has blown out of proportion, especially on Android and iOS. The reason for its success is quite simple – Canva offers a ton of drag-and-drop elements including text, stock images, stickers, graphics, and more. The web version of Canva offers a similar editing experience.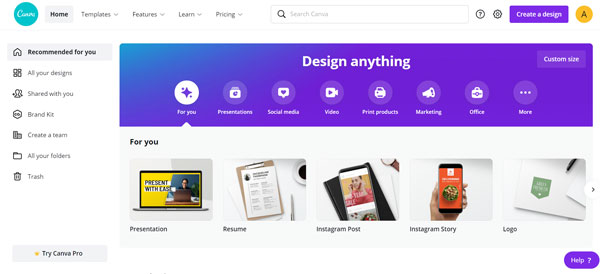 Its ease of use and availability of elements make Canva a very popular photo editing tool. Obviously, it frails in comparison when put side by side to Photoshop, but Canva is targeted towards a completely different audience, to begin with. Canva is available on the web and mobile for free, but you will have to sign up for a subscription that will run you $13 a month to unlock all the elements and other features.
Download Canva
5. Affinity Photo
Affinity Photo is a very powerful photo editing tool available for Windows, macOS, and iPadOS. Think of everything that makes GIMP powerful and throw in a beautiful user interface – that's Affinity Photo for you.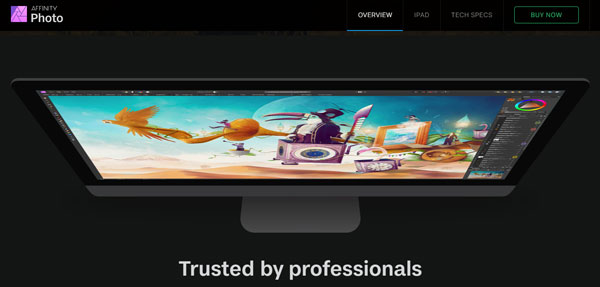 With Affinity Photo, you can edit HDR images and make the most out of your Apple Pencil if you're using it on an iPad. When it comes to the feature set, Affinity Photo has almost everything that Photoshop provides, sometimes even greater control over a few options and tools.
Affinity Photo will run you about $25 for the Windows or macOS version, and around $10 for the iPad. Honestly, for the level of customization and features it offers, we feel Affinity Photo is worth every penny.
Buy Affinity Photo
Conclusion
We hope you were able to find the perfect alternative to Photoshop on our list. We tried to cover a wide range of programs for all kinds of operating systems and devices. People looking for a neck-to-neck alternative to Photoshop should settle with GIMP or Affinity Photo, while those looking for a simple graphic designing tool will enjoy using Canva.
Apps like Procreate really benefit artists using an iPad and an Apple Pencil too. In any case, we hope you enjoyed our list of some of the best alternatives to Adobe Photoshop. If you feel we missed a worthy mention, do let us know in the comments below!