It is without a doubt that Premiere Pro is one of the most popular video editing apps to have ever existed. It is used by many professionals in the video and film industry and is hailed as one of the most reliable video editing programs. Adobe has an entire suite of apps aimed at creative professionals, and Premiere Pro ties in well with that ecosystem.
However, no program is without its flaws, and Premiere Pro actually is quite guilty in this regard. Many users still face instability issues while editing videos using Premiere Pro. As a long-time user of Premiere Pro myself, I have run into several weird issues that just mess up the entire workflow sometimes. This is when I started to look for alternatives.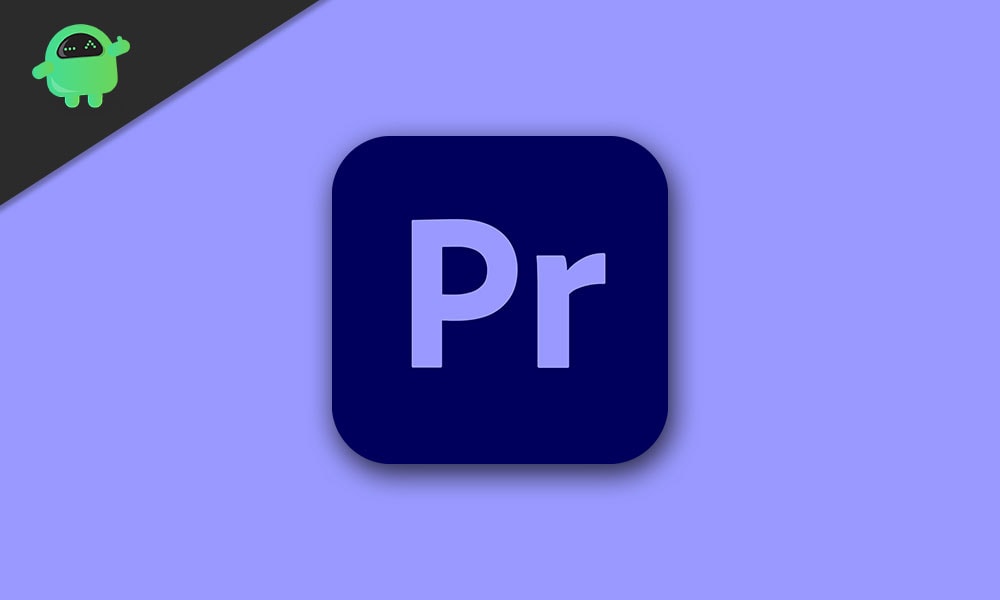 Although Premiere still remains to be my editing app of choice, it was fun exploring the world outside of Adobe for once. For anyone else looking for the best alternatives to Adobe Premiere Pro, read on ahead!
Best Alternatives to Adobe Premiere Pro
1. Final Cut Pro X
macOS only | $299 (one-time)
For everyone reading this using their Mac device, or for anyone who owns one, there's honestly no better alternative to Premiere Pro than Apple's very own video editing application. Final Cut Pro X is used by many professionals and what makes it an even better offering than Premiere Pro is its stability and ultra-fast export times.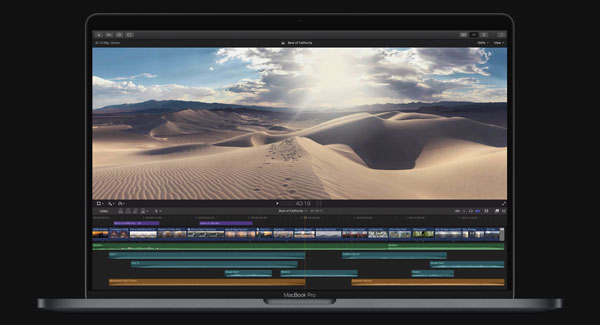 Final Cut Pro X beats Premiere Pro when it comes to the number of features it has, but not by a lot though. However, FCPX is a lot easier to learn than most other video editing applications that are mostly aimed at professionals who know what they're doing. Final Cut Pro X is sadly only available for macOS and does run you quite a bit of money.
Get Final Cut Pro X
2. DaVinci Resolve 17
macOS, Windows | Free
DaVinci Resolve has got to be one of those god-sent items that don't get enough praise for what it offers. For a price tag of absolutely nothing, you get access to professional-grade video editing tools and so much more. DaVinci Resolve was originally a program that was only used by video professionals but was soon popularized among the masses.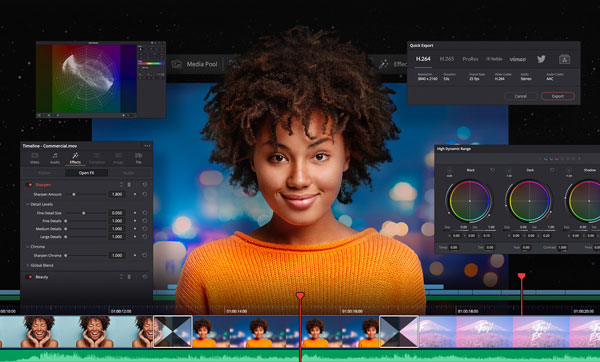 The highlighting factor of using DaVinci Resolve is the number of features it has. You can edit, color grade, add visual effects, play around with motion graphics, and work on audio post-production – all in a single piece of software, for free. Now, there is a paid upgrade to DaVinci Resolve that grants you access to their Neural Engine, 3D tools, and granular control over HDR content.
Download DaVinci Resolve 17
3. Sony Vegas Pro 18
Windows only | $399 (one-time)
When it comes to popularity, Sony Vegas Pro has always been a highly reliant alternative to Premiere Pro and Final Cut Pro X. Vegas Pro has all the video editing features that you could possibly think of, and then some. I remember using it years ago as a complete beginner and was off-put due to its complicated user interface and design.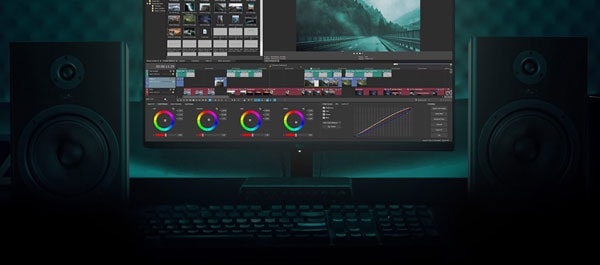 Zoom past to 2021 and it's evident that Sony has gone the extra mile to try and make their video editing software user-friendly and much more appealing. The MSP of Vegas Pro is its highly customizable timeline that makes it very suitable for all kinds of workflows. One can argue that Sony Vegas Pro is even more powerful than the likes of Premiere or Final Cut. The high up-front cost is something that may be the reason you might look elsewhere though.
Get Sony Vegas Pro 18
4. Filmora
macOS, Windows | Free, $149 (one-time), $89 (yearly)
Wondershare is a name synonymous with helpful PC software and surprise, they also make a video editing software that is quite capable. Now, Filmora is simply not as powerful as Premiere, Final Cut, or Resolve but that's a good thing for people who just want a simpler alternative to one of those programs. Filmora has a very friendly UI that everyone and their grandma can get used to within a few days.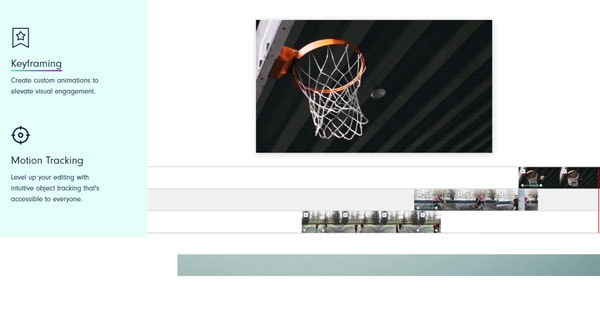 Filmora does have a free version but that's only recommended if you can get away with the watermark in the exported video. That said, the free version has every single feature that the paid options do as well. Filmora has exceptionally good automatic editing features that save users a lot of time. It can fade the music and apply color correction to your clips without your assistance. You can even use keyframing or motion tracking to make your video more appealing.
Download Filmora
5. OpenShot Video Editor
Linux, macOS, Windows | Free
Ending our list, we figured our Linux friends deserve some love too. While popular video editing apps like Premiere or Vegas Pro aren't available on Linux, OpenShot is a great alternative that you can use. It is open-source and is completely free to use. OpenShot is also available for Windows and macOS and is quite a capable video editing program.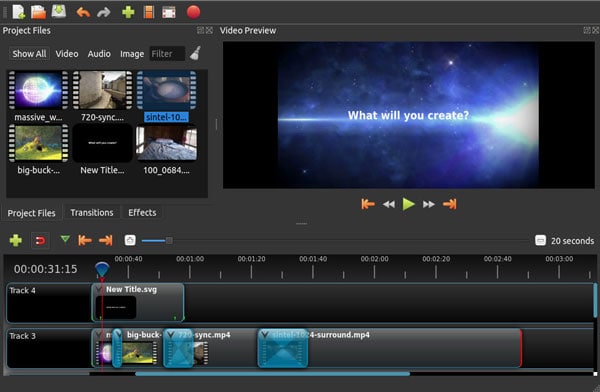 OpenShot's feature list includes a curve-based UI for adding effects using keyframes, video transitions, overlays, text templates, 3D animated titles, audio mixing and post-production, and much more. It does have a user interface that seems dated but that's not to take away from its simplicity and ease of use. For power users and professionals, OpenShot also has color correction, color hue, chroma key, and other features as well.
Download OpenShot
Conclusion
We hope our guide showcasing some of the best alternatives to Adobe Premiere Pro has helped you out. There are still many other good alternatives you can find, both free and paid around the internet. Which editing app do you plan on using from the list? Do let us know in the comments below. Also don't feel shy to share any other recommendations that you feel we should have added!