Looking for ways to easily stream anime on your Android phone? Well, this is just the right guide for you! Read on to discover some of the best anime streaming apps for Android that you can use to watch your favorite anime shows!
Anime is probably one of the most talked-about topics in the entertainment industry. People from all walks of life can enjoy anime since there is a show for everyone. For its native audience, anime can easily be consumed on the television, but for anyone outside of Japan, finding good anime streaming services can be difficult.
While there are various shady websites that allow you to stream anime for free, they are usually bombarded with advertisements and annoying pop-ups. This gets even worse when you're watching something on your phone, where pop-ups and ads get even more infuriating. If you're done with illegally streaming anime and want a solid app that allows you to watch your favorite shows, we've got you covered.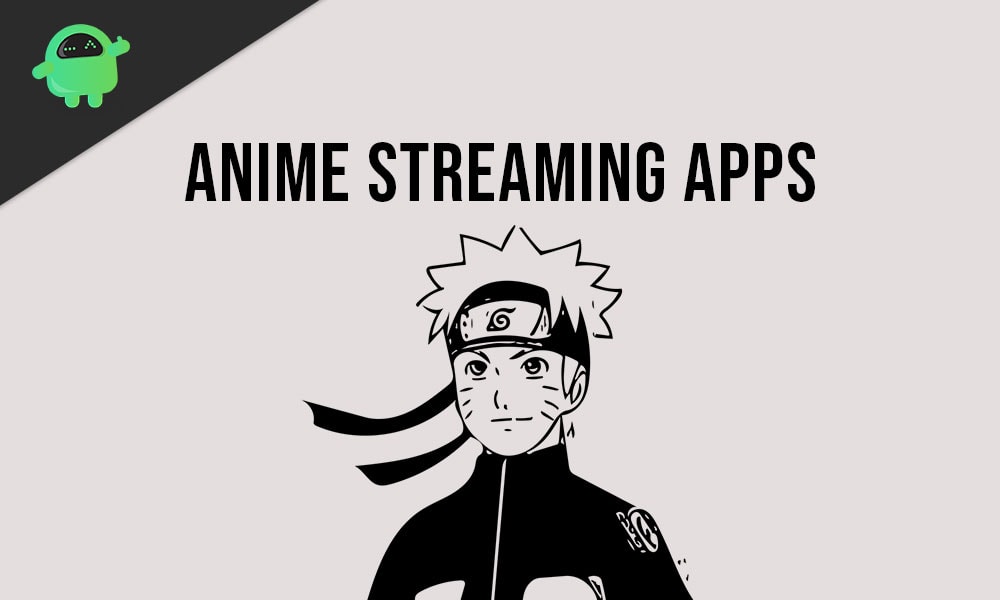 Best Anime Streaming Apps for Android
1. Crunchyroll
[Free | $79.99/year for Premium | $99.95/year for Premium+]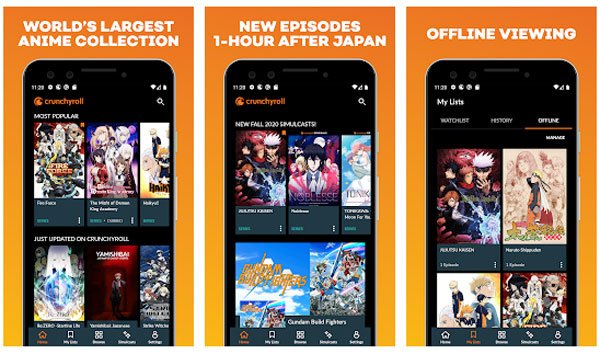 Kicking the list off, we have Crunchyroll – which is a service that you have probably heard of before. Crunchyroll is the equivalent of Netflix, just for anime. It is home to the biggest catalog of anime that any service has to offer. The Crunchyroll app is also responsive and beautifully designed. With the app installed, you gain access to over 1000 different anime shows including the likes of Dr. Stone, Death Note, My Hero Academia and many more.
If you are a true anime weeb, Crunchyroll means business. Unlike most other streaming platforms that usually take a few days at best to air new episodes internationally, it only takes about an hour for Crunchyroll to bring the latest episodes for you. You can even stream anime up to 6 devices at once with the premium subscription.
The free version of Crunchyroll allows you to stream most of the anime within the app with ads and at a lower stream quality. You can get a premium subscription that gets rid of all advertisements for you and allows HD streaming. You can avail of a 14-day trial period before you choose to pay for the service. Additionally, you can even enjoy reading Manga on Crunchyroll.
Download Crunchyroll
2. Netflix
[$8.99/month for Basic | $13.99/month for Standard | $17.99/month for Premium]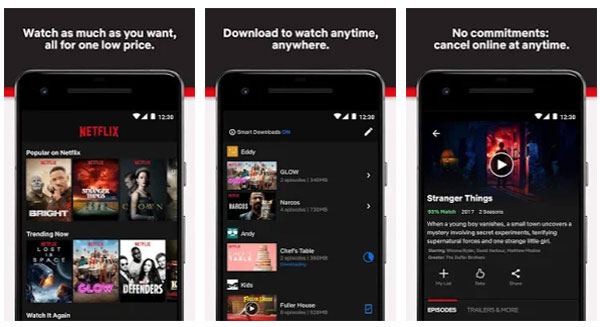 It's no surprise that Netflix is the most popular streaming platform around the globe. It has a great reputation for not only bringing the best movies to its service for consumption but also directing and producing some of the best originals such as Stranger Things, Money Heist, Vincenzo, and more. Netflix also makes a good list of Anime Originals including Devilman Crybaby, A Whisker Away, and Violet Evergarden.
What makes Netflix such an appealing option is the fact that you get much more than just anime with one service. You could split the bill with a friend or a loved one and enjoy your anime library, while they binge on Korean Dramas or other international shows. Over the past few months and years, Netflix has enormously increased its anime library as well.
Netflix is quite pricey though, and for someone who just wants to watch anime, we would still recommend something like Crunchyroll. Make sure you have a good look at the library and make sure Netflix has the anime you're looking for before you buy a subscription.
Download Netflix
3. Amazon Prime Video
[$8.99/month | $119/year with Amazon Prime Membership]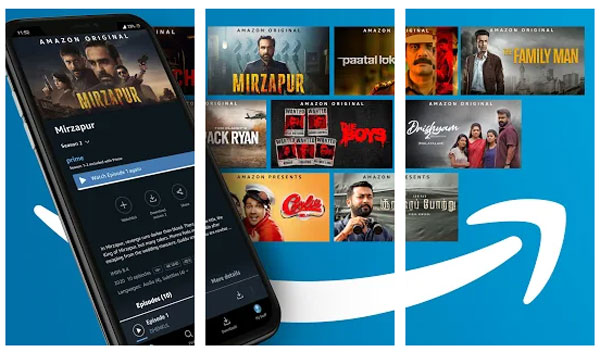 Up next on our list of some of the best anime streaming apps for Android is Amazon Prime Video. While Prime Video doesn't have a catalog for anime as big as Netflix or Crunchyroll, it is still home to some of the all-time classics such as Dororo, Cowboy Beepop, and Akira.
If you are a regular Amazon user, chances are that you already have a Prime subscription, which gives you access to Amazon Prime Video as well. While the Android app feels a bit outdated when compared to the highly polished alternatives like Netflix, it gets the job done. Like other services, you can download your episodes to watch them offline later.
Download Prime Video
4. AnimeLab (selective regions only)
[Free | AUD 7.95/month for Premium]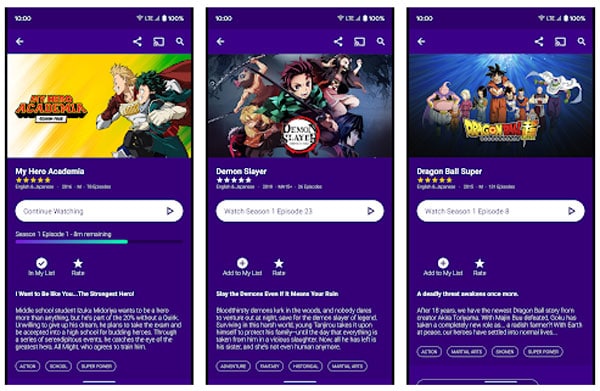 Coming up next is AnimeLab, a growing streaming service where you can enjoy most of the popular anime. Unfortunately, AnimeLab is available for selected regions for now but is expected to roll out to most other countries eventually. What we love the most about AnimeLab is its highly polished app interface. It feels only second to Netflix and has a very responsive UI too.
Speaking of the library, you can find the classics such as Fullmetal Alchemist, One Punch Man, Naruto, Tokyo Ghoul, and more. You can use the app for free to watch your favorite shows too, albeit with a load of compromises such as pre-roll and mid-roll advertisements, SD quality, a limited catalog, no offline play, and no support for dubbed audio.
The premium version unlocks all of those restrictions and grants you a much better and responsive player too. If AnimeLab is available in your country, we highly suggest you try the free version out and get the premium if it suits you the best.
Download AnimeLab
5. Funimation
[$59.99/year for Premium | $79.99/year for Premium Plus | $99.99/year for Premium Plus Ultra]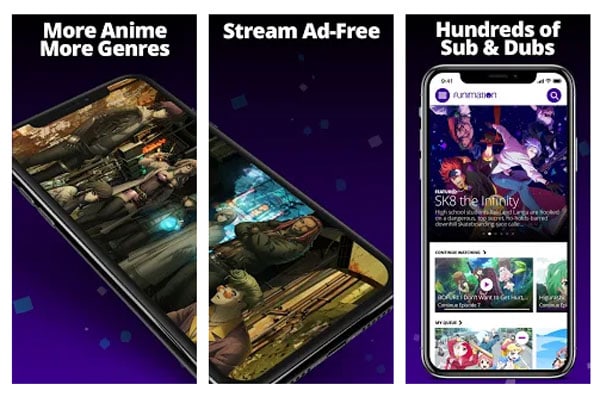 Ending our list of some of the best anime streaming apps for Android to use in 2021, we have Funimation. If you are a regular anime watcher, chances are that you have already heard of Funimation. They make most of the popular English dubs for anime and release them exclusively on their platform. Funimation also happens to be quite a competent streaming platform, going neck to neck against Crunchyroll.
While Funimation is on the pricier side, you can avail of a 14-day free trial for the premium and only choose to pay if you enjoy the service. While Funimation has a huge library of both subbed and dubbed anime shows, it lacks big time in terms of app responsiveness and UI.
Download Funimation
Conclusion
That's all folks! We hope you enjoyed our roundup of the best anime streaming apps for Android in 2021! Which one among the list is your favorite, and how many of these anime streaming apps for Android have you already known or have been using? Know other good services to watch anime that you feel people might find interesting and fun? Do let us know in the comments section below, we'd be delighted to hear from you guys!