If you have recently switched to Fire TV from your general cable connections, you must be curious about the best apps to have on your device. After all, having the best collection will undoubtedly help you with much better streaming with your Amazon Fire TV Stick. But what could be the best applications for a flawless start? Well, worry not, we got everything covered.
This article mentions a list of some of the great apps that are a must-have with your new Fire TV service. Not only do they offer seamless streaming, but they go even deeper to help you with most of your initial issues. We have included a variety of apps on this list so let's move on with the best apps to sideload on your Amazon Fire TV Stick.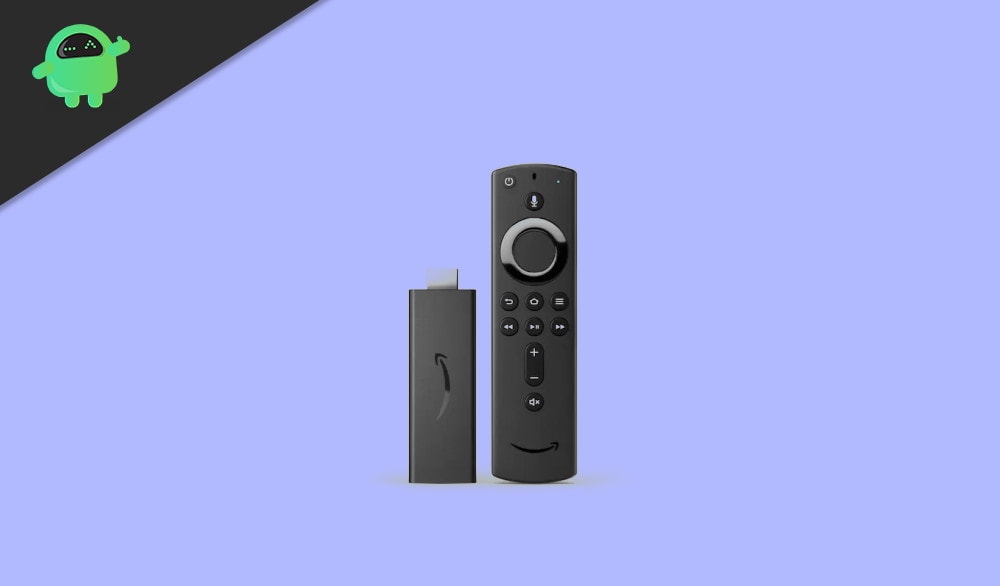 Best Apps To Sideload On Your Amazon Fire TV Stick
1. Plex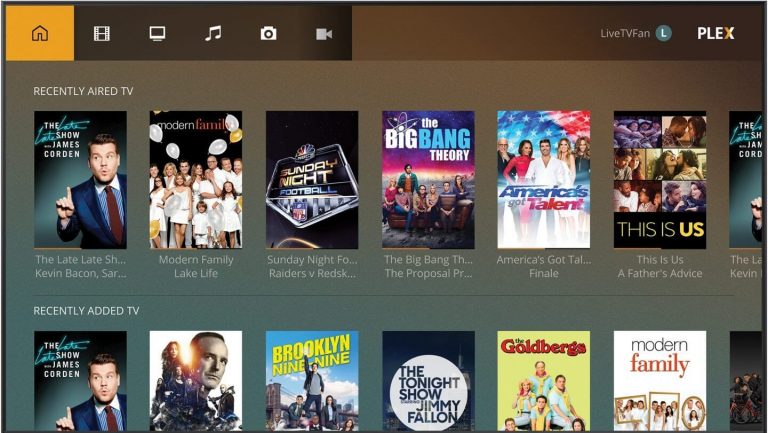 Plex provides one of the sleekest ways to stream your favorite content right on your TV via Amazon Fire Stick. You can access all your locally saved movies, shows, and various other videos. Besides, Plex also comes with a massive collection of quality content. You can stream various on-demand movies, web shows, podcasts, and news. It even comes with support for unlimited live TV and DVR. On buying the Plex pass, you get further access to some premium features, including remote access to your contents.
Download
2. Kodi
Kodi is nowadays a very popular name in the list of best media streaming platforms. And why not? It provides a dedicated environment to watch from thousands and thousands of contents. You can gain access to various channels all over the world. Besides, it is the only worthy competitor to Plex and, fortunately, slightly better. Kodi is more flexible and comes with loads of customizing options. However, it needs an extra bit of care. Other than this, the service is completely legal until the user chooses to install external plugins and encourage pirated content rather than using the original Kodi services.
Download
3. Downloader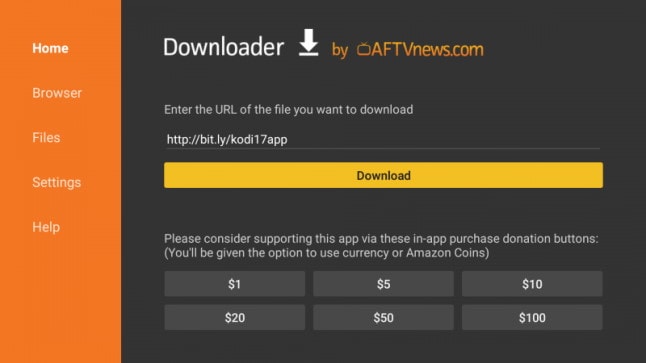 In case you are planning on side-loading apps on your Amazon Fire TV Stick, Downloader can be of great help. This application lets you download various APK's from the internet and use them effortlessly on your device. Hence, Downloader reduces your workload of transferring files over any network connection. What's even interesting is, it does not require an additional setup; however, enabling the JavaScript seems a better choice. Besides, Downloader comes with a pre-loaded web browser for navigating the internet, and you can easily use it through a Fire TV Report or a Gaming Controller.
Download
4. Youtube
Hopefully, YouTube doesn't need a detailed introduction. It is the largest media streaming platform all over the world, after all. YouTube for Amazon Fire TV Stick employs all the features that it does in the case of Roku or other Android TVs. The platform surely contains loads of content coming from almost all categories. It even comes with support for 4K streaming, voice search, and more. You can even manage multiple accounts with YouTube over Fire TV Stick with no issues.
Download
5. Mouse Toggle
Most of the app you sideload on your Amazon Fire TV or Stick doesn't necessarily come with an adaption to the TV display. For such applications, you will require a mouse pointer to navigate throughout the system. And that is where Mouse Toggle plays its part. It offers easy access to a pointer icon on your screen by double-tapping the Play button on your remote. It can further be controlled using the D-Pad of your remote. Mouse Toggle is available for free. It is easy to use and doesn't feature any complex configuration.
Download
6. Netflix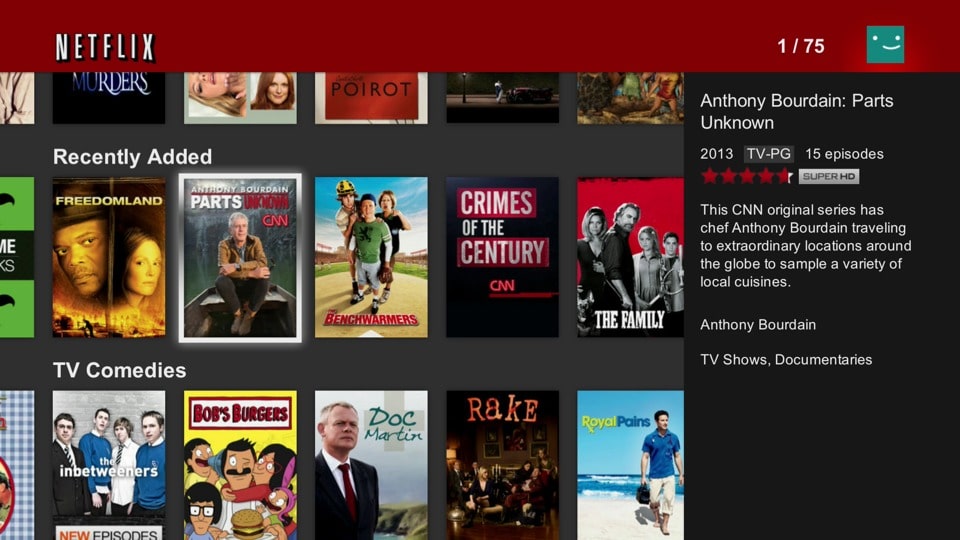 Netflix is one of the most popular media streaming platforms known for offering quality content. With over 50,000+ movies, TV Shows, and animes, Netflix has probably set up a great base. However, it only provides paid services and not even free trials. But paying for it is worth it as Netflix provides an uninterrupted streaming experience. Additionally, you can also access the Netflix originals with any of their available subscription plans. The only downside of this application is, it does not have any hold when it comes to sports or news coverages.
Download
7. VLC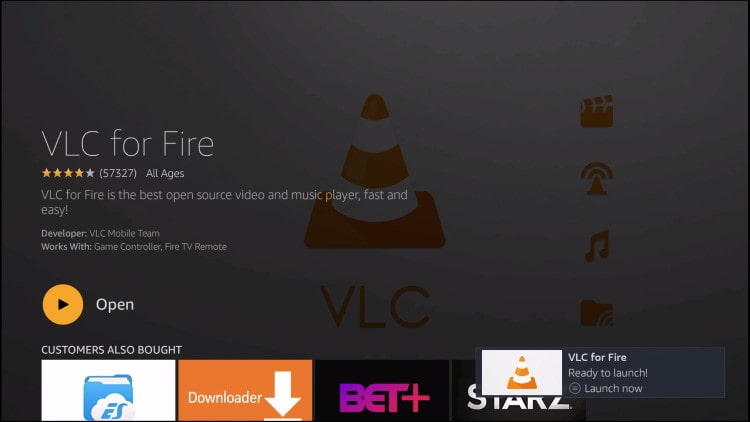 Now you might be thinking, why would someone even prefer to install VLC on the Amazon Fire TV or Stick. Well, you are right; it doesn't make much sense unless you use a lot of third-party apps to access more video content. Contents downloaded from such apps often require a third-party player too. And that is where VLC comes into great use. Apart from that, VLC also lets you stream contents that are locally stored in some other storage device. About its features, most of us are already familiar with its flawless video and audio streaming services.
Download
8. RetroArch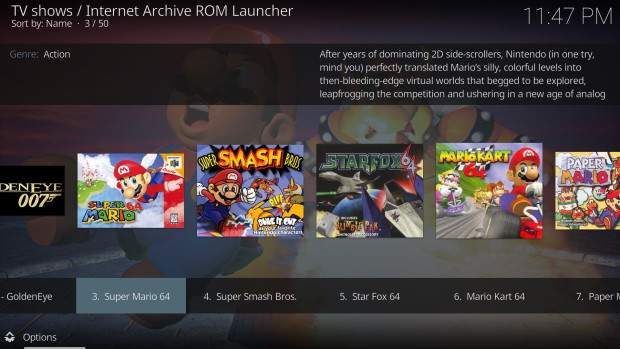 With the newly enhanced Fire TV devices, it is now possible to run powerful emulated games on our devices. And RetroArch is one such emulator that is capable of running any game quite efficiently. This all-in-one emulator comes with great power that supports from the very traditional Mario games to the advanced RPG's. All you need to do is install the Android version of this app, and you can enjoy your favorites directly on your TV. Besides, RetroArch is a fully legitimate application. Just make sure you collect the ROM's from the original copies.
Download
9. IPTV Smarters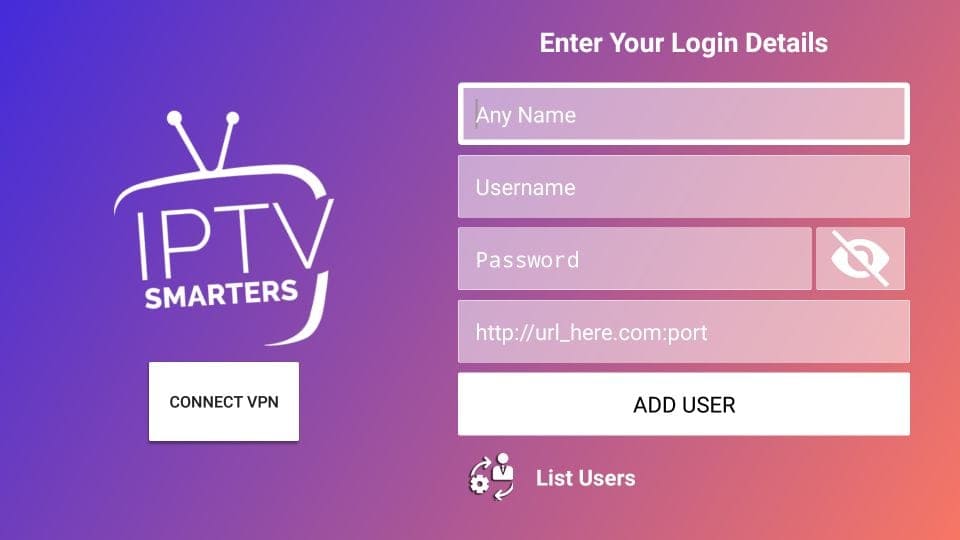 IPTV Smarter is a smart streaming service that lets you watch IPTV streams both free as well as paid ones. The application is extensively customizable for OTT service providers and supports a dozen of intelligent features to offer the best streaming services. IPTV is very similar to KODI, i.e., both are hollow spaces that need to be filled by contents. It comes with support for m3u files, electronic program guides (EPG's), Xtream API, and more. It further comes with full parental control, a built-in IPTV player, a user-friendly interface, embedded subtitles, and Live TV support. All these things together make IPTV one of the best media players.
Download
10. Tea TV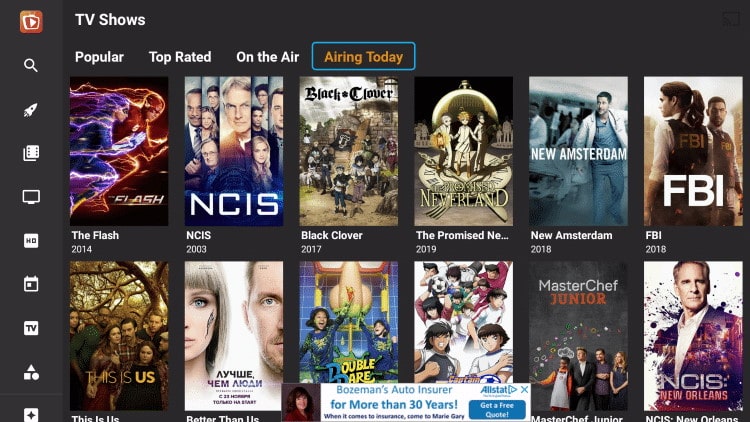 Tea TV is a dedicated streaming service that is fully compatible with the Fire TV remote. After the discontinuation of two of the greatest streaming services Terrariun TV and Showbox, Tea TV has been a reliable replacement without hesitation. Its TV-friendly interface is an added advantage for Amazon Fire TV users to experience much better streams. Above all, Tea TV is regularly updated with newer content, so consider it if you don't want to miss out on the future blockbusters. The application comes with simple layouts making it easier to search and navigate throughout the app.
Download
Conclusion
Having access to the best applications in conjunction with your Amazon Fire TV Stick assures you an astonishing experience. Hopefully, installing this above-mentioned application won't make you regret your decision. All these apps come with Fire TV support and together enhance your streaming experience to the very best level. So, let us know if this list has helped you find your ultimate choice.