Google has silently launched Pixel 5a, a successor of Pixel 4a. It has a slightly larger display, a dust and water resistance rating, and a much larger battery than the Pixel 4a 5G.
Are you looking for a custom ROM for your Pixel 5a? Then you are in the right place. On this page, we have shared all the supported custom ROMs for the Pixel 5a.
To install the custom ROM on your device, you must first unlock the bootloader and should have a custom recovery like TWRP or any unofficial one. If you already have one, then you can head over to the list to find which is the best custom ROM suited for your Pixel 5a to run as a daily driver without compromising the battery or performance.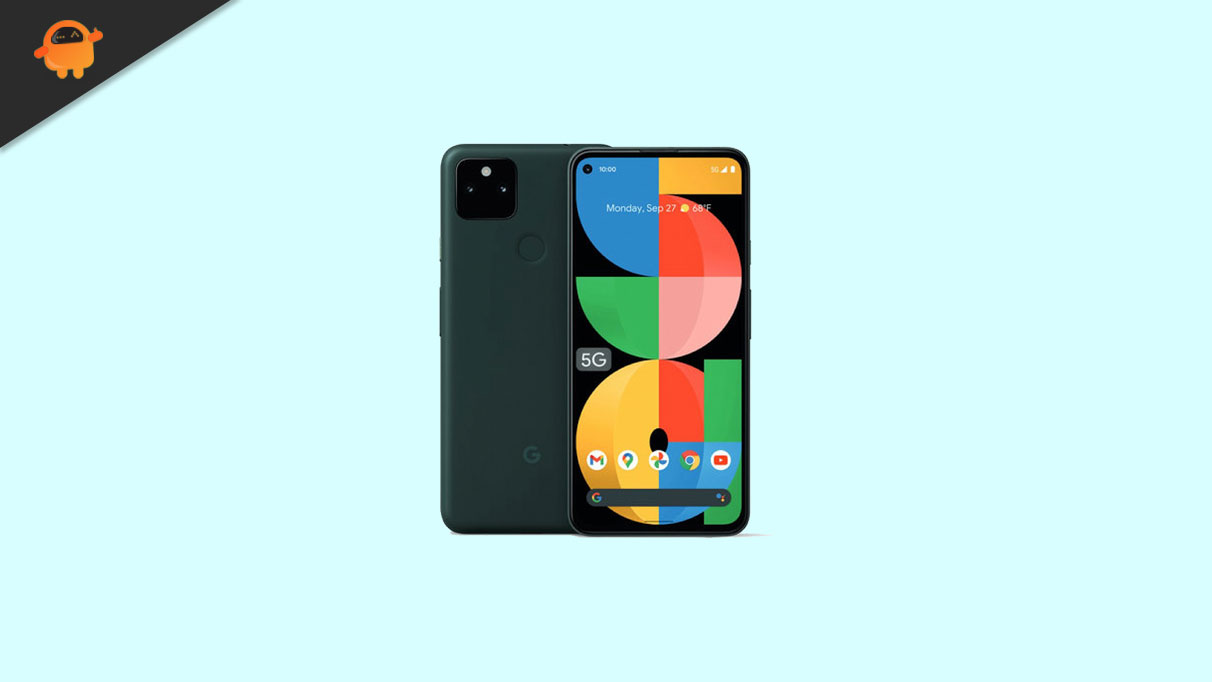 What is Custom ROM?
A Custom ROM is a modified version of the Android operating system. It is developed by third-party developers or enthusiasts who wish to extend the capabilities, improve the performance, and enhance the operating system's functionality beyond what is provided by the stock ROM that manufacturers provide on Android devices.
Characteristics of Custom ROMs:
Enhanced Customization: Custom ROMs often provide more customization options and themes, allowing users to personalize the look and feel of their devices extensively.
Optimized Performance: They are typically optimized for better performance and responsiveness, enabling smoother user experiences and potentially improving the speed of the device.
Additional Features: Custom ROMs can offer features not found in the stock versions of Android, providing users with additional tools, settings, and applications.
Removed Bloatware: They usually do not include the manufacturer's or carrier's bloatware, which can result in a cleaner, more streamlined user experience.
Regular Updates: Many Custom ROMs receive more frequent software updates and security patches than some stock ROMs, as they are usually maintained by a community of developers.
Open Source: Most Custom ROMs are open-source, allowing other developers to review, use, and modify their code, fostering innovation and improvement.
Best Custom ROM for Pixel 5a
The Pixel 5a, with its impressive features, is a hit among users. But what if you could elevate its performance and user experience even more? Installing a Custom ROM is a way to do just that! It unlocks new features and functionalities, enhancing the overall use of the device. Let's explore the best custom ROM for Pixel 5a to optimize its capabilities and enrich the user experience!
Lineage OS:
Lineage OS is the legacy of the old famous custom firmware known as CyanogenMod or CM. The company behind Cyanogen.Inc has withdrawn the popular Android mod, CyanogenMod which left many of its users disappointed. Few believed that the legacy of CyanogenMod will be taken forward by a new Android mod, however, it was all uncertain. It is amidst such chaos that Lineage OS was introduced and definitely it gave back everyone the answer concerning Android mod.
Lineage OS is one of the best custom ROM for any Android smartphone. Lineage ROM for Pixel 5a comes with a lot of features such as Customizable Status bar, Theme, Resizing Navbar, Nav Bar color, and customization, Quick Toggle feature, and more other features.
You can follow the link to Install Lineage OS for the Pixel 5a device
Download ROM Here – Lineage OS 18.1
Download ROM Here – Lineage OS 19.1
Download ROM Here – Lineage OS 20.0
AICP OS:
AICP also stands f0r Android ICE Cold Project which is an aftermarket firmware based on Android Open Source Project. The ROM is first developed for the HTC Desire HD device in the year 2012. Since then AICP has evolved into a mature ROM with the BEST community that you can find! Currently, the ROM is based on Lineage OS with some tweaks from AOSP.
Pixel Experience ROM:
As the name suggests, ROM brings the real Google Pixel Experience ROM on Pixel 5a. It has all the features and applications that come out of the box with the Google Pixel smartphone. Now you can experience the real Pixel Smartphone with this ROM.
CalyxOS:
CalyxOS developers are trying to make the most private and secure OS based on AOSP. At the same time, developers are trying to make the firmware as usable and simple as possible for the user.
Other Custom ROMs are:
BlissRoms: XDA Development Page
I hope this guide was helpful to install the best Custom ROM on Pixel 5a.