Do you own an iPad with an Apple Pencil or any other compatible stylus? Well, there might be many productive reasons as to why you might have gone with the said setup but one of the most fun ways to make the most out of the iPad in 2020 is by trying out some great drawing games! That's right, you can make use of your Apple Pencil or any other compatible stylus to play fun drawing games on the large screen of your iPad.
The iPad has become the only relevant tablet in the tech industry and for many good reasons. It's Android counterparts just don't offer the same level of quality and design. The iPad also has the best retina displays installed no matter which variant you decide to go for. The large selection of apps designed specifically for the larger screens of the iPads also makes for a good excuse to go out and grab one. Not only that, but iPads are also supported for up to 5 years with the latest iPad OS versions.
All of the games we've mentioned below do work absolutely fine without the need of an Apple Pencil or any other stylus. However, if you do have an Apple Pencil laying around, we recommend using it for the best experience possible. While there are many games on the Apple App Store that are geared towards kids, very few are actually enjoyable when it comes to the drawing category. Worry not since we have curated a list of some of the best drawing games for iPad in 2020 that you must try!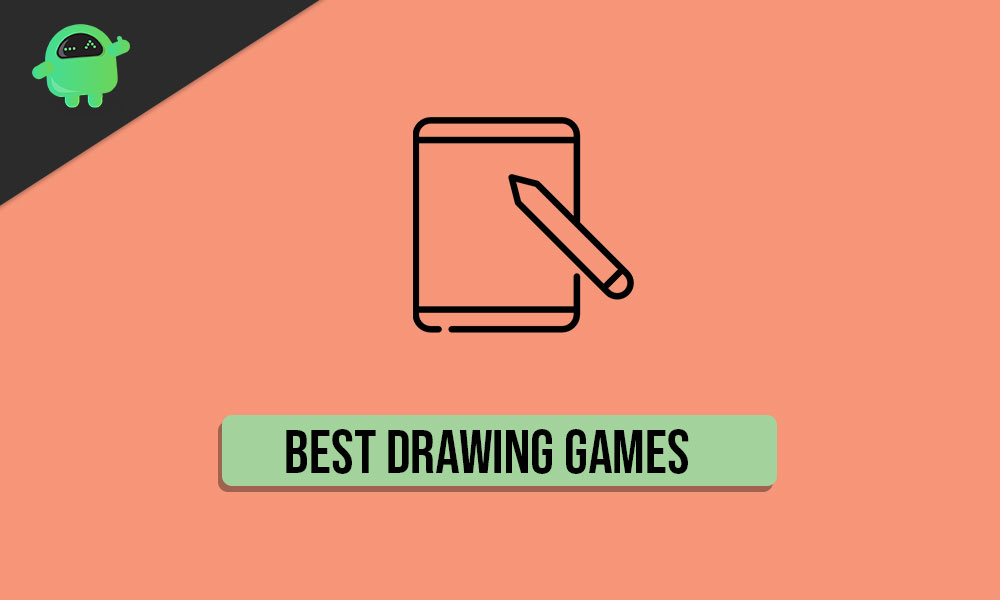 Best Drawing Games For iPad in 2020
Impossible Draw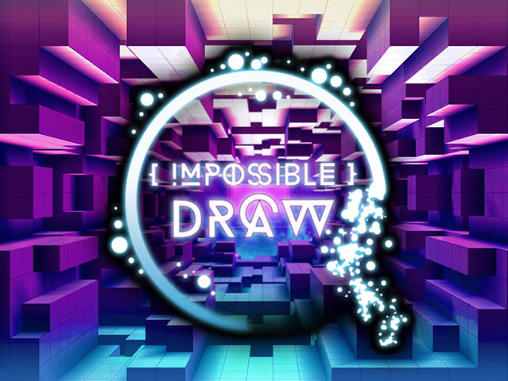 I think the name of this game speaks for itself. The game is centred around quick reaction times and accuracy to draw. The game displays an asymmetric object and you have to draw it as it approaches closer to the screen. Everything in the game is time-based and even the smallest of mistakes can cost you the round. We feel having an Apple Pencil or a stylus to play this game makes it a tad bit easier. In any case, this is not only a great way to kill time but also get good at replicating drawings quickly.
Download for iPad
Draw Something Classic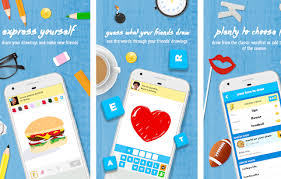 This is the most popular "draw something" game available for both Android and iOS. In case you don't already know this popular concept of games, all you have to do is draw whatever word is shown on your screen as the other player tries to guess what it is. While it might sound simple, drawing something out of thin air in the jiffy of time is quite a difficult task. You can play against your friends or family, or decide to contest against millions of random players online as well.
Download for iPad
Draw Your Game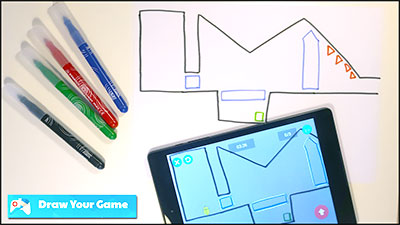 Up next on our list is a really unique way of utilizing your drawing skills to play games on a bigger screen. Draw Your Game is exactly what it sounds like – it allows you to create your own platform game using a piece of drawing. But that's not where it ends. In order to create a level, you need to physically draw it on a piece of paper using up to 4 different coloured pens. Once done, just take a picture of it using your iPad and the game will convert your drawing into a playable space on your device.
Once you do create a stage, you can select from a few game modes to play in it. You can use your drawn stage to try to escape from it sort of like a maze. There is also a "destruction" mode which will require you to take the blue objects and push them into the red ones to destroy them. Again, you can make these objects using different coloured pens. While this game isn't technically making use of your iPad's display to draw, it is still one of the most fun titles to try out there.
Download for iPad
Circle Draw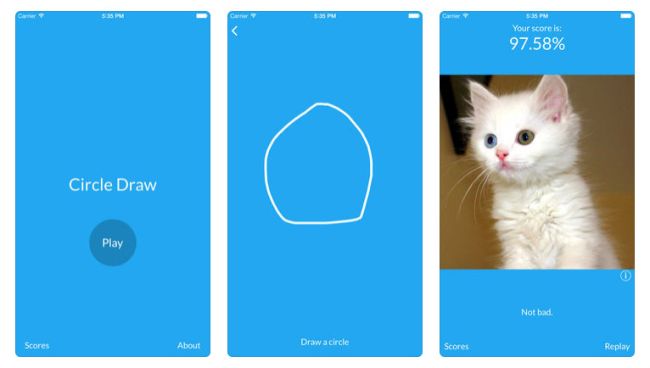 This game is probably one of the most to the point games available on the Apple App Store. All you literally have to do is attempt to draw a perfect circle on the screen when prompted. The game will then rate your circle drawn with a score on a scale of 0-100% proceeded by displaying a picture of a cute cat to make things interesting and fun. This game is actually pretty addictive as it keeps you hooked onto the challenge of creating perfect circles. The bigger picture with this game is being able to practice drawing circles, which is one of the hardest things aspiring artists face. So if you wanted to practice your circles on the go, this game is a no-brainer.
Download for iPad
One Touch Drawing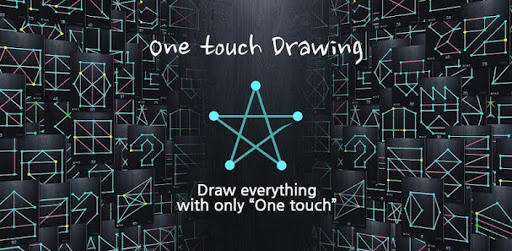 Up next is a drawing puzzle game that is actually pretty difficult as you continue playing it. The main objective of this game is to draw the figure shown to you on the screen. The only catch is that you can only draw a single line once, meaning no overlaps. This might seem like an easy task in the first few levels but as the figures get complicated, so does the way of solving them. There are many other variables within the games that will keep you hooked onto it for hours together. Definitely a must-try.
Download for iPad
Physics Drop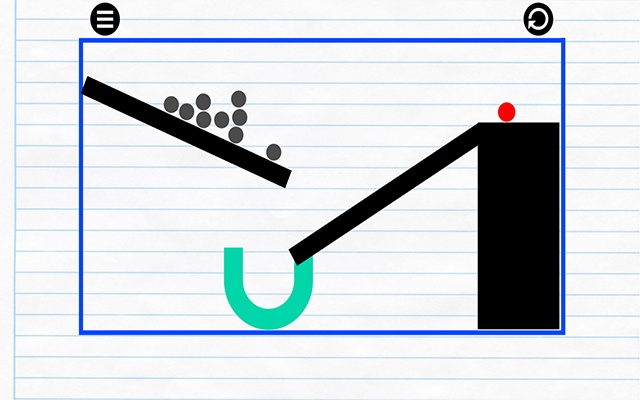 Ending our list of some of the best drawing games for iPad, we have another great title that makes use of your brain's creative power. Physics Drop is a drawing game that is level-based and gets progressively hard as you keep on playing. Your main objective in this game is to push the red ball into the green bowl at the end of the screen. You are required to thus create a path for the ball to roll over.
In the beginning, all you have to do is create a simple downhill but as the levels go by you are required to make use of creative shapes such as circles, squares and other polygons. You can create literally any shape you desire to assist you in winning the level. Physics Drop isn't an original concept but it is surely well-executed and features some exciting levels as well. A must-try if you want to enjoy drawing on your iPad's big display.
Download for iPad
Conclusion
That's all, folks! We hope you enjoyed our roundup of some of the best drawing games for iPad that you must try out in 2020! Which one among the list is your favourite, and how many of these drawing games for iPad have you already known or have been using? Know other good games for iPad that make use of your drawing skills that you feel people might find interesting? Do let us know in the comments section below, we'd be delighted to hear from you guys!