If you have been on the lookout for quick ways to grab all the latest news around you, then this is the correct place! Read on to discover some of the best Feedly alternatives that you must check out in 2020!
With so much happening around in the world right now, it is almost impossible to keep yourself updated just by reading the newspaper once every day in the morning. The very concept of home-delivered news has been vanishing from the face of the earth and many people have already been following and relying on their favorite websites and news portals for the most accurate and latest happening around. However, it gets quite difficult for one to open several websites every time they feel like reading the latest and greatest.
This is why many websites provide RSS and email subscriptions. Even then, you would still have to dedicatedly look for news from that particular source. This reason is why many apps providing news from various sources have popped up in recent years for desktop as well as our phones. Among all of these services, Feedly has been on the number one spot for as long as it has existed and for all the right reasons. It provides a minimal viewing experience and offers a ton of great features as well.
However, no service or app is perfect. While Feedly does a great job of balancing the reading experience and other features, there are many options that aren't free to use. Also, it doesn't help that the premium version of Feedly is quite expensive when you contrast it against similar apps. This is why we have taken the liberty in collecting some of the best Feedly alternatives that you will enjoy! So sit back, relax, and discover some other great newsreader applications for desktop, Android as well as iOS!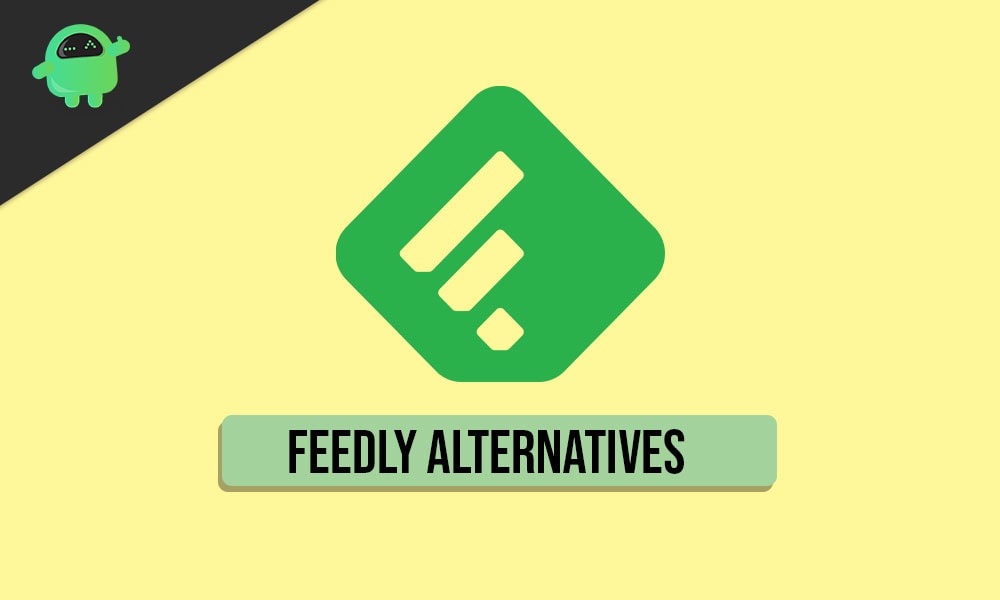 Best Feedly Alternatives You Should Use in 2020
Flipboard
Price: Free
Let's kick things off with one of the best-looking news aggregators and magazine apps out there – Flipboard. While it doesn't come close to the likes of other RSS aggregators such as Feedly in terms of features, it still provides you with a personalized news feed that you can have customized any way you want. As stated previously, its strong suit is its enriched design and ease of use, but it still provides quite a bit of options to suit everyone's needs just fine. While it starts off as a news magazine, you can still add your favorite websites and sources which will show up in a different section. Flipboard is available for all platforms including web, Android, and iOS.
NewsBlur
Price: Free with limited features, $24/year for Premium
NewsBlur is the definition of a powerful RSS and newsreader. It comes with all sorts of features that you could think of, even exceeding those that Feedly provides. It is a given that NewsBlur does not have a catchy user interface or a design that attracts many users, but when you contrast it against the many features it brings, it is hands down one of the best Feedly alternatives that you could try. If we tried to talk about all of its features, it would end up taking us hours so we recommend you try it out for yourself. In a nutshell, it has one of the best privacy features and probably the most powerful news aggregating service built-in.
It also comes with an "Intelligence Trainer" which basically used AI to curate a list of news that suits your reading habits and interests the best. You can add your own sources and websites and also connect your social media accounts such as Twitter, Instagram, and Reddit for quick sharing of any articles you like. The best part about NewsBlur is that it displays the articles in the same way that they have originally been posted on the respective websites, which is great for preserving the quality of articles. Overall, NewsBlur is a very powerful alternative to Feedly.
G2Reader
Price: Free with limited features, $29/year for Premium
Next up on our list of some of the best Feedly alternatives is G2Reader. It has a simple two-column user interface is what is recommended for most magazine-based websites that display news and quick reads. You can customize the layout to some extent but it stays minimal throughout your viewing experience. You can add custom sources to read the latest news and articles from your favorite websites. There is also a "Trending" tab to the left which displays all the popular news articles according to your reading habits. Overall, G2Reader is a good alternative to Feedly and has a good amount of features as well.
The Old Reader
Price: Free with limited features, $3/month for Premium
The Old Reader is one of the most feature-packed alternatives to Feedly that we have used to date. It brings the best of both worlds by being backward compatible to RSS feeds, but also offers direct URL subscription. This is especially useful for websites that do not provide RSS subscriptions. Additionally, you can add keywords, tags, and categories to get articles based on those results as well. The user interface is something you can completely change to suit you the best, and it can also be done with click and drag controls. Lastly, The Old Reader learns from the articles that you have "Liked" using the button and curates similar ones to best match your reading taste.
Feedbin
Price: Free trial for 14 days, $5/month onwards
Although Feedbin isn't a free alternative to Feedly, we think it is totally worth its asking price if you think about all the features it offers with the user interface that is far better than the other RSS and news aggregators in this space. Feedbin is also great at displaying you with articles and content that suit your reading habits and taste. You can also add your own sources to catch up with all of your favorite websites and news magazines within Feedbin. Feedbin also sports a fullscreen mode which further complements your reading experience, taking away all the distracting elements on your web browser. You can bookmark and save articles for reading later without any internet connection required either. Overall, if there is an app that you want to pay to use, this should be it.
Feedspot
Price: Free for individual use, $19/month for publishers
Ending our list of some of the best Feedly alternatives to use in 2020, we have Feedspot. In case you have been looking for a way to not only catch up with the content from all of your favorite websites and magazines, but also from the YouTubers and Podcasters that you follow, Feedspot is the one you should give a shot at. It curates a daily list of all the content that you follow in one place. Even UI-wise, Feedspot is quite minimal and doesn't bombard your screen with all sorts of news articles at once. You can add various sources like stated previously with a single click and follow websites that offer an RSS subscription. Overall, if you want your YouTube subscriptions and Podcasts to appear right beside your news, this is the best option out there!
Conclusion
That's all folks! We hope you enjoyed our roundup of some of the best Feedly alternatives to try out in 2020! Which one among the list is your favourite, and how many of these news aggregators have you already known or have been using? Know other good alternatives to Feedly that you feel people might find interesting and helpful? Do let us know in the comments section below; we'd be delighted to hear from you guys!