Smartphones have largely become a means of entertainment for most people, but there are still a million ways one can use them right to improve their quality of life. Location sharing is one such area that our smartphones are capable of and can dramatically help people to share their live locations and keep a tab on their kids or other family members.
While this sounds a tad bit creepy, the benefit that comes out of these apps overrules the downsides. Apps that allow you to share your location with others can act as a good measure of safety for you. Some of these apps also allow you to do fun activities together like trekking and still know where all of your friends are around the map. Whatever the reason may be, there are tons of location-sharing apps available on the Google Play Store. In this guide, we will be going over some of the best free Android apps to find your friends via GPS tracking.
Best Android Apps to Find Your Friends
1. Family Locator
If you needed an app to keep tabs on your kids and make sure they don't wander off into potentially dangerous territories, Family locator is a great app. You can use this app to monitor the live locations of your different family members or even your friends. The family map displays all of your family members at a glance so you know just where everybody is.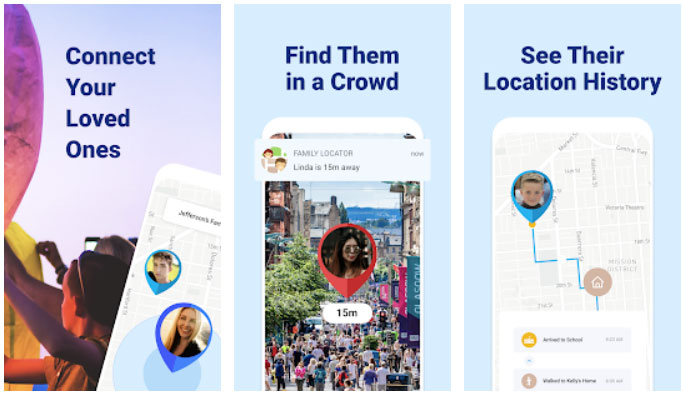 You can even create private groups with your friends to share locations with each other. The app can notify you when a family member or friend has reached their destination. Finally, since this app uses GPS tracking, it can also double as a tool to find lost or stolen devices. All in all, if you have kids that you're always worried about, this app can act as a means to lessen your worry.
Find My Friends is a great app that you can use to keep track of your friends' whereabouts. The app is relatively less popular but has the same functionality as that of other popular location-sharing apps. The app has a clean UI with to-the-point options and controls. The app uses GPS and low latency tracking to find where all of your friends are.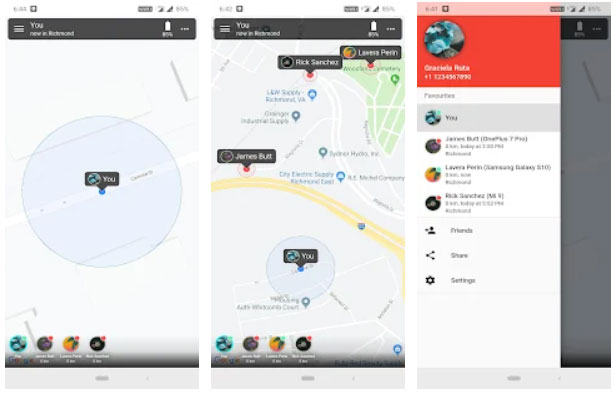 Glympse is as good as location-sharing and GPS tracking apps can get. It uses what are called Glympses that you can both share and request to and from your friends, family, or colleagues. The best part about using this app is the fact that it requires no sign-up or any details, you can pretty much just install this on a bunch of your friends' phones and have it working in a matter of seconds.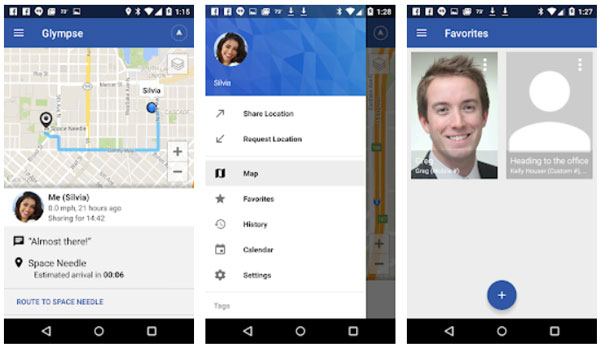 Your shared locations or Glympses also automatically expire within the time frame that you set. This makes sure that your friends or family don't have access to your location when you don't want them to. If your friends don't want to install the app, they can use the web app to view or share their locations with you as well!
Conclusion
That's all folks! We hope you enjoyed our roundup of the best Android apps to find your friends via GPS tracking in 2021! Which one among the list is your favorite, and how many of these Android apps to find your friends via GPS tracking have you already known or have been using? Know other good location-sharing that you feel people might find interesting and –? Do let us know in the comments section below, we'd be delighted to hear from you guys!