If you have been on the lookout for ways to play your old favorite games on modern hardware, this is just the right place for you to be! Read on to discover the best GameCube emulator for Android in 2020 that you can use to easily play GameCube-supported games!
GameCube was one of the most popular gaming consoles before the digital age of gaming devices such as the PS3 or Xbox. It brought the best that Nintendo had to offer and had a library of some of the most recognizable games ever. It is no surprise that you no longer see GameCubes around people's living rooms or in shops thanks to the advancements in video game technology that we've seen.
However, sometimes you just can't get over that one old game that has always been your favorite. Be it nostalgia or curiosity in trying out something different, GameCube games can be played on existing hardware without much trouble. This is all thanks to the wonderful realm of emulators. In today's article, we will be talking about the best GameCube emulator for Android that you can download and use for free. Emulators such as these allow you to play games from the original GameCube console without the physical need of an actual console.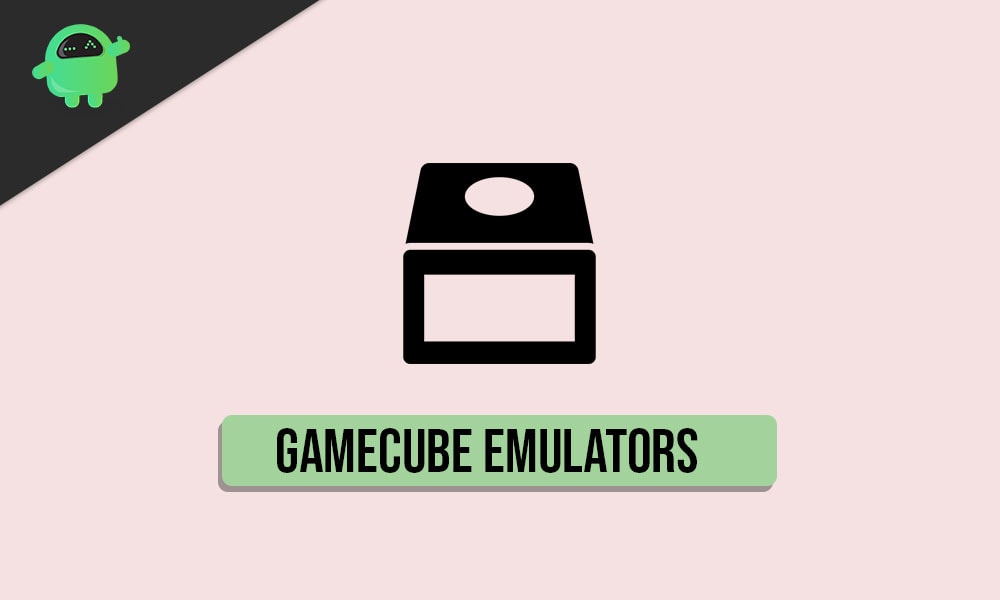 Best GameCube Emulator for Android In 2020
1. Dolphin Emulator
Dolphin Emulator is probably the best GameCube emulator for Android that you can use to play the old classic titles. We say this because of the dedication of the developers who have been providing timely updates and bug fixes to the emulator ever since it was first released years ago. It has over 1 million downloads on the Google Play Store and has a majority of positive ratings.
Dolphin Emulator has one of the best user interfaces and HUD in an emulator that we've tested so far. Everything you need is laid out in an understandable and easy-to-use manner. It supports GameCube games and has extension support for GCZ, CISO, ISO, and WBFS. All you need to be wary of is the game file that you're downloading and make sure that it is compatible with Dolphin Emulator.
Other features of Dolphin Emulator include speed control so you can skip long waiting times in games and speed run your way through victory. You can even tweak your CPU clock if in case your phone isn't able to keep up with the graphics of the game you're playing. Overall, Dolphin Emulator is a great GameCube emulator for Android that you can grab for free on the Google Play Store that we've linked to below:
Download Dolphin Emulator
2. MegaN64
MegaN64 is yet another great emulator for Android phones that you can use to play GameCube games on. It is designed to run Nintendo 64 games on Android phones but GameCube phones don't have any problem running on it too. It has a simple to use interface as well and you can customize the way the controls are laid and which ones show up. MegaN64 is sadly not available on the Google Play Store and you will have to sideload the APK instead.
However, once properly installed and set up, the emulator works flawlessly for all the classic Nintendo titles. You can also change the speed of the gameplay to finish long tasks quicker or slow it down if you prefer so. It does take up quite a bit of your phone's storage when compared to the other emulators on this list so just keep that in mind. You can download and install the latest version of MegaN64 for your Android device by following the link given below:
Download MegaN64
3. DraStic DS Emulator
The next one on our list is a paid solution to playing your favorite Nintendo games on your Android phone. However, we feel it is totally worth its asking price. The DraStic DS Emulator can be used to play all sorts of Nintendo DS games right on your phone. It has a very customizable user interface and is also one of the best when it comes to game compatibility.
DraStic DS Emulator also seems to have one of the lowest graphic requirements in the realm of emulators. Emulators usually take up a lot of your RAM and GPU's power but this one is very well balanced and can be run on pretty much any Android phone from the past decade. You can customize the size and placement of all your buttons and can even add an external controller if you so choose to.
You can quickly save your game progress anywhere and at any time, unlike some other emulators. You can also have all of your game saves uploaded to the cloud via Google Drive to ensure you don't lose any of your save data while migrating phones or performing a factory reset. The emulator also has a dedicated option to enter cheat codes for the games that support them. Lastly, you can also use the time scale options to fast-forward or slow-down time in the game. Overall, this emulator is feature-packed and is very well polished.
Download DraStic DS Emulator
Conclusion
That's all folks! We hope you enjoyed our roundup of the best GameCube emulator for Android in 2020! Which one among the list is your favorite, and how many of these emulators have you already known or have been using? Know other good GameCube emulators for Android smartphones and tablets that you feel people might find interesting and fun? Do let us know in the comments section below, we'd be delighted to hear from you guys!