Google Photos is one of the most recognizable services when it comes to media in today's world. It debuted a mere 6 years ago in 2015 and yet it feels like it has been the golden standard for photos and videos for years. This is all thanks to how seamless and easy to use it really is.
Most people who own Android devices will find the Google Photos application preinstalled on their phones. For those who aren't aware of this service, Google Photos is pretty much an online library of all of your photos and videos. It does a great job at syncing all of your media from different phones connected to the same Google account. I have been personally using Google Photos ever since it was initially released in 2015 and cannot imagine my life without it.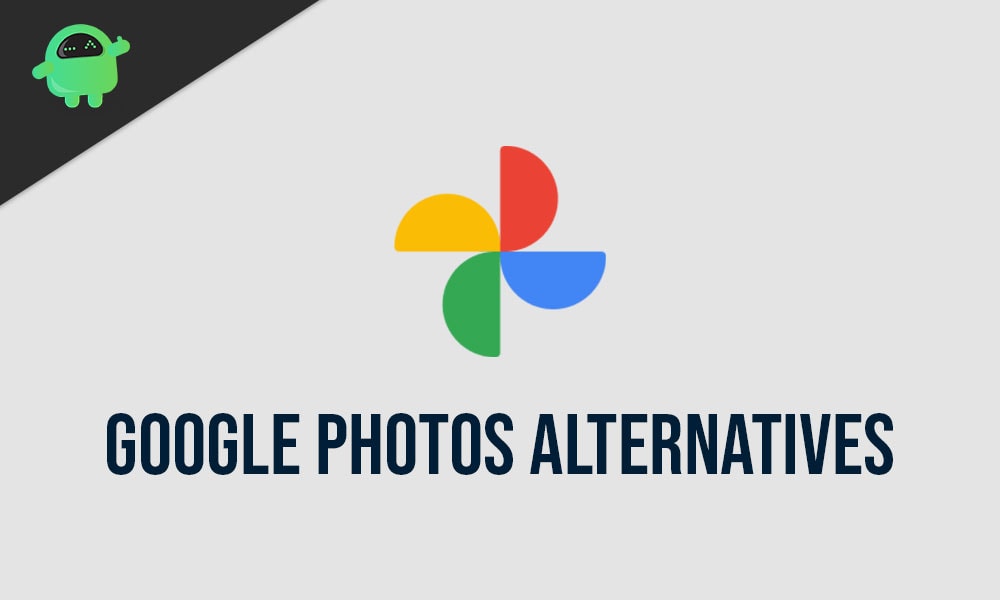 The Problem with Google Photos
Google Photos has been currently installed on over 2 billion Android phones and tablets, that's a huge number. Most people love using Google Photos thanks to their unlimited photo and video backup facility. So, why are we here recommended alternatives to something as useful as Google Photos? It's simple, Google Photos will no longer allow unlimited backups for photos and videos for all of its users starting June 2021.
After nearly 6 years of providing virtually unlimited storage space for its users, it feels that Google is finally realizing the cost of holding over 4 trillion images and videos in its cloud. While the payment plans for Google Photos aren't very costly, not many people would be willing to suddenly pay for a service that they have been using all these years for free. This is why we have taken the liberty to find some of the best Google Photos alternatives in 2021.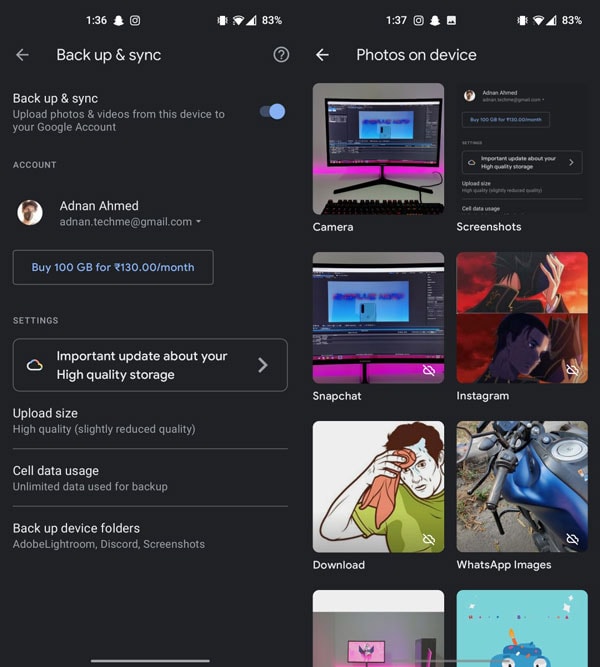 Unfortunately, Google Photos was one of the rare services that allowed truly unlimited photo and video backups at reduced quality. All of the alternatives we will be talking about below have either better pricing or better features than Google Photos, however, they don't come without a price either. With that out of the way, sit back, relax, and enjoy the read!
Best Google Photos Alternatives to Use in 2021
1. Microsoft OneDrive
Since most of our readers also happen to be enterprise users, kicking the list off with Microsoft OneDrive made a lot of sense. If you already have an Office 365 subscription, then you honestly shouldn't look at any option other than OneDrive. Office 365 subscribers get 1TB of cloud backup for photos and videos. For new users, you get 5 GB of cloud backup which admittedly isn't a whole lot when compared to the other options on this list. Nonetheless, OneDrive works great if you are already immersed in the Office suite of apps and have a subscription.
2. Amazon Photos
In 2021, almost everyone has an Amazon Prime subscription and for those that indeed do, try out Amazon Photos! This service isn't even close to being as popular as Google Photos or OneDrive but has a few compelling features that might interest you in using it. For Prime members, you get truly unlimited cloud backup for photos and up to 5GB for videos which makes Amazon Photos one of the cheapest alternatives to Google Photos. Not to mention all the other benefits you get from having a Prime membership such as better deals while shopping, Amazon Prime Video and Music, and more.
Unfortunately, Amazon Photos is only available for Android devices and not for iOS users.
3. Dropbox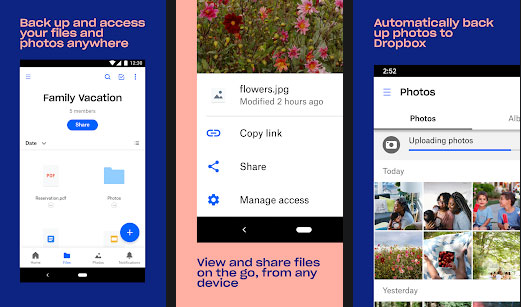 Up next on our list of some of the best Google Photos alternatives is Dropbox, which is a name that you most likely have already heard of before. Dropbox is comparable to Google Drive since it offers the same level of storage space and expandability. The basic plan which is free gets you up to 5GB of storage to store anything, including photos and videos. You can upgrade to a better plan accordingly. Dropbox has a great user interface and works well across different platforms, including web, Android, iOS, Windows, and macOS.
4. Degoo Cloud Drive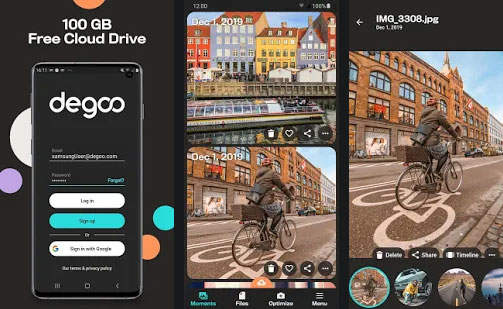 In case you didn't really have any money to shell out for a subscription fee and wanted more storage than just 5 GB, try Degoo Cloud Drive. It offers 100 GB of free storage which you can use to store just about anything. Degoo also offers a few features such as the ability to automatically backup any photo or video that you take instantly. Security-wise, Degoo is a trusted service and many users have been satisfied with its services so far. It has a clean app with easy to understand elements and options. Degoo also offers streaming support, and users can even earn extra free GB by watching advertisements.
5. Google Photos (it's the best!)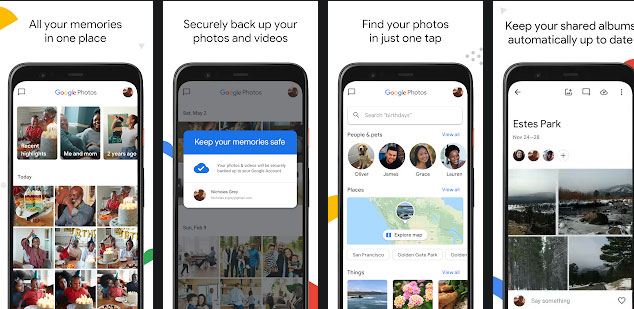 Ending our list, we couldn't find anything better than Google Photos itself. The reason we recommend people to stay with Google Photos is simple – it has a ton of features that most other cloud backup services don't offer. Google Photos has been around for quite some time now, and its image recognition and AI features are honestly unparalleled. You can search from thousands of your photos simply by using terms such as "baby", "computer", or "bicycle" and the accuracy at which Google Photos works is kind of eering.
I personally will be sticking with Google Photos and will be opting for a Google One subscription according to my storage needs. While the other apps on this list may offer better pricing or a higher amount of free storage to begin with, I feel that Google Photos is the most polished and refined cloud backup solution for all of your photos and videos.
Conclusion
That's all folks! We hope you enjoyed our roundup of the best Google Photos Alternatives in 2021! Which one among the list is your favorite, and how many of these Google Photos Alternatives have you already known or have been using? Know other good cloud backup solutions that you feel people might find interesting and useful? Do let us know in the comments section below, we'd be delighted to hear from you guys!