Benchmarking of Graphics card is the best way to know your graphics card performance and potential. Graphics card benchmarking allows you to know more about the graphics card and how much power it has. Also, you get a clear understanding of how much power your graphics card is now and was before overclocking. Graphics card benchmarking can also be used to get a clear understanding after you stand in the crowd.
If you are in search of the best Graphic card benchmarking tools, you are in the right place. This is because today we are going to discuss the best Graphics card benchmarking software available for your PC. So let's get started.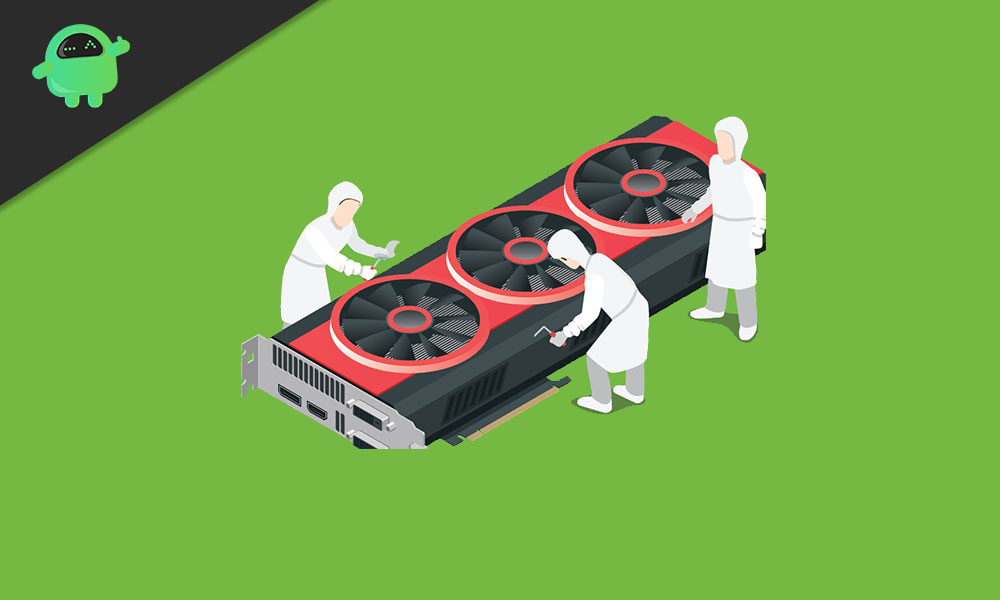 Types of Benchmarking
Benchmarking can be broadly categorized into two kinds. The first one being synthetic and the second one is real-time. We will discuss both of these in two sections. So without any further ado, let's start.
Component Level Benchmarking
System-Level Benchmarking
Component-Level Benchmarking
The component-level benchmark tests the specific component of your PC, such as video, audio card, and CPU. This is used to select the right components for your PC. Instead of testing the performance of the PC running real-time application, component-level benchmarking focuses on the performance of the subsystems in PC. These subsystems are operating system, arithmetic integer unit, arithmetic floating-point unit, disk subsystem, and memory system, etc.
System-Level Benchmarking
The system-level benchmarking evaluates the overall performance of your PC running real-time applications/programs. This benchmarking is used to compare systems of different architectures. This benchmarking is also takes each subsystem into account, and it indicates the effect of each subsystem on the overall performance.
These benchmarking are mainly used for benchmarking pc components and their performance. There are other benchmarking types which are based on the composition of PC
Synthetic Benchmarking
Application Benchmarking / Real-Time Benchmarking
Synthetic Benchmarking
In this type of benchmarking software uses synthetic methods. Like someone before has tested his own graphics card and the values stored in the online server. And whenever the new user benchmarks his graphics card, the software calculates the performance judging between the other card benchmark scores. This is a reliable way to benchmark your card. The score of your graphics card is a significant number, and higher is the better. This type of benchmarking is also known as artificial benchmarking.
The results you get in this benchmarking provide you with a good idea of the potential of your graphics card. But if you are a professional gamer, you will not like this. For that purpose, the one thing that matters the most is the FPS or frames per second. This is the place where real-time benchmarking tools come into play.
Real-Time Benchmarking
Real-Time benchmarking as the name suggest measures the real-time performance of your graphics card when you are using it. It can be in the form of FPS or in the form of a game screen recording. This is the thing that most of the professional gamers love to use since they are able to analyze the real-time performance of the game. For a regular smooth game, you must have at least 30 frames per second. But for the best gaming experience, you need 60 frames per second. And the real-time benchmarking tools allow the gamers to check that. Which somehow makes real-time benchmarking the best.
Having low frames per second in a game equals lagging, and that is what most people hate. So for that, you need to overclock your graphics card. After overclocking, you play a game, and during the gameplay, you are able to check the frames per second of the game. This is the actual real-time benchmarking.
After having a clear understanding of both types of benchmarking Softwares. Now we will discuss the best Graphics Card Benchmarking Tools or Softwares for both Synthetic and Real-Time Benchmarking.
When you are going to buy a computer, an important reference to measure its power is the benchmark tools to check its performance. But they can also serve to make a diagnosis when your computer is already a few years old, and see if the time has come to improve a component or directly go for a new computer.
Best Synthetic Benchmarking Softwares
Here we will discuss the best Synthetic Benchmarking Softwares available now. Synthetic Benchmarking tools are the best for not so professional type gamers as they provide a clear understanding of where your graphics card stands in the crowd.
These are tools and programs that measure the performance and capabilities of your team, conducting a series of tests and assigning a score. In this way, we can compare easily with other teams that have performed the same test, or repeat the diagnosis after a while to make sure everything is as it should. They are very easy to use, so let's see how to do it.
3DMark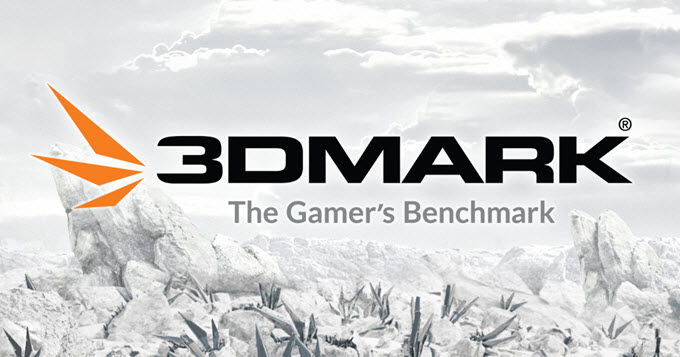 3DMark is probably the most popular and widely used benchmarking tool available for gamers and overclocking enthusiasts. It is developed by Futuremark software company with various benchmarking tools for both gamers and business users. There are three versions available for 3DMark. We will discuss them below.
3DMark: This is the most common version of the software, and it includes Time Spy, Fire Strike, Sky Diver, Cloud Gate, and Ice Storm Tests
3DMark 11: This version of the software is compatible with DirectX 11 graphics card. It includes tests like Deep Sea test, High Temple Graphics Test and a combined test of all.
3DMark Vantage: This version of the software is compatible with the older DirectX 10 graphics card. It includes tests like two CPU tests and six combined feature tests.
You can download 3DMark for your PC by clicking on the button below.
Download 3DMark
PassMark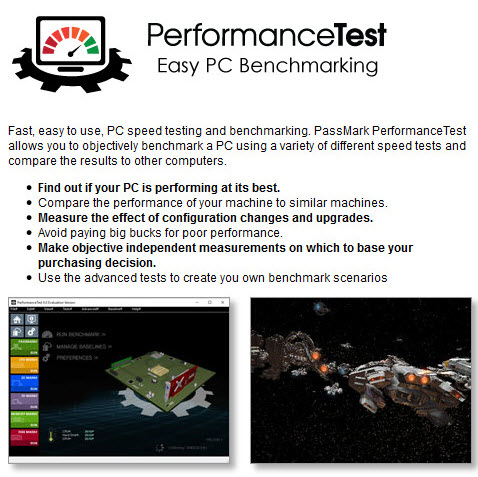 PassMark is also a popular name in the world of benchmarking. It includes various testing modules like RAM Test, Monitor Test, Battery Test and even a Keyboard Test. Using the performance test, you can calculate the real-time performance of your PC. You can also use the 2D and 3D test to test your PC further. The software is compatible with the older DirectX graphics card to the latest DirectX 11 cards. It is also supported on a wide range of operating systems starting with Windows XP till Windows 10. This is the best thing about this software. To download PassMark, click on the button below.
Download PassMark
Heaven UNIGINE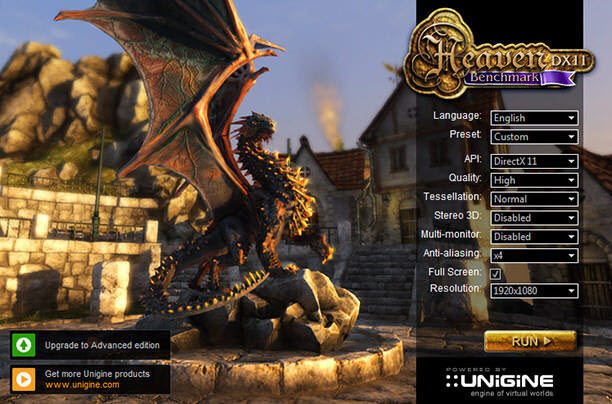 Heaven UNIGINI is a great benchmarking tool that tests the card thoroughly under stressed situations. This is probably the best tool for gamers and overclockers. It allows stress tests that let you understand about the graphics card capabilities and overclock it further for better results. Various features of Heaven UNIGINE include benchmarking presets, multiplatform support, graphics card temperature and clock monitoring features. Futher, it is available for download and use on a wide range of Windows operating systems. To download Heaven UNIGINE, click on the button below.
https://benchmark.unigine.com/heaven?lang=en
User Benchmark

User Benchmark is a handy yet effective tool that can be used to evaluate the performance of graphics cards, processors, RAM and even the hard drive of a computer. In the GPU section, it effectively calculates the 3D performance you GPU can handle. Then returns the value of your card. If you do the benchmarking two time before and after overclock. It efficiently calculates the changes and shows them in a detailed way, using charts and diagrams. To download User Benchmark, click on the button below.
Download User Benchmark
As we completed this section, we will now move on to the next phase of our guide. And that is Real-Time Benchmarking tools.
Real-Time Benchmarking Softwares
We have discussed the best Synthetic Benchmarking tools that are good for regular users who like overclocking and also for business purpose. But now we will discuss the Softwares that the professional gamers and enthusiasts want to use. These tools have great feature, and that is they allow viewing your card capabilities in real-time. And so is their name Real-Time Benchmarking tools. So let's get started again.
Fraps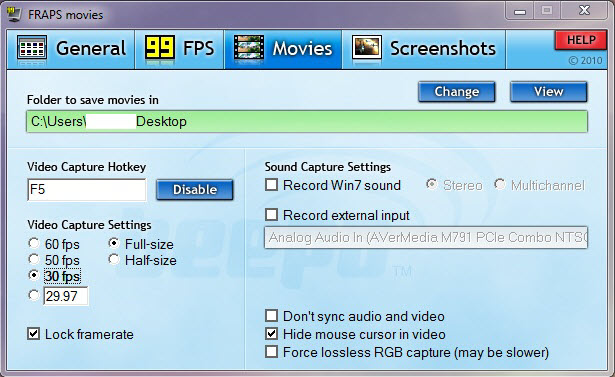 Probably the simplest and the best benchmarking tool if you are a professional gamer and want to keep real-time track of your performance. Fraps allow users to show their game frames per second and their current resource monitor. This allows gamers to get the information quickly. This software also allows in-game video recording up to 8k, that's pretty high and with high frame rates up to 120Hz. Although to access these features, you need pretty strong hardware that can handle 8k videos and a high refresh rate monitor that can go up to 120HZ. To download Fraps, click on the below button, download it and run the installer.
Download Fraps
Bandicam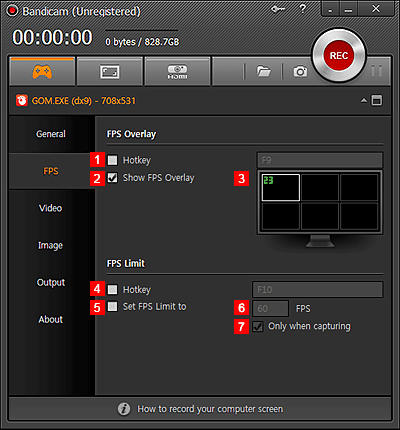 Bandicam is the best alternative to Fraps. And it offers the same features that you get from Fraps, just the main benefit from this software is that it allows an overlay of your webcam to show yourself to your friends when you are gaming. This also has highlighting features like online video streaming and recording. Further, the recorded videos are of pretty high quality with good audio that gives the feeling of watching a movie. This software allows real-time game resource tracking along with frames per second display on the left side of the screen. To download Bandicam, click on the below button.
Download Bandicam
Action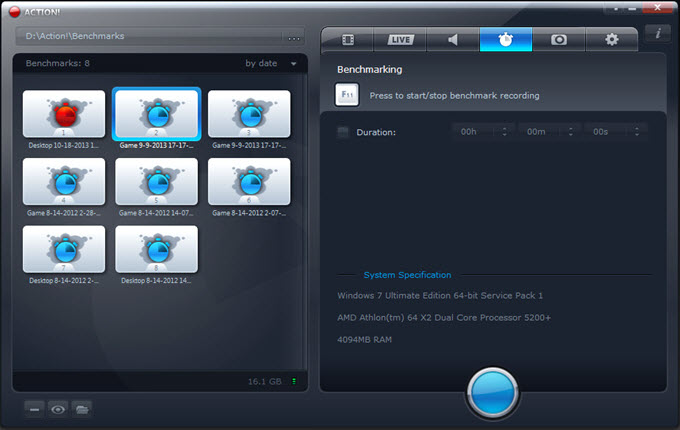 You may or may not have about this application software. But frankly speaking, it is one of the best resource monitoring and FPS counter software available for download. It is a great benchmarking tool for gamers and enthusiasts as it comes with lots of features that you might not find in other Softwares. Like 5.1 Dolby audio recording with 4K resolution on top it and support for OpenGL 3.1 to name a few. It also has a special in-game screenshot features that allow you to take pictures in multiple formats and even in Gifs to make animations. This makes it a must-download software. To download Action, click on the below button.
Download Action
MSI Afterburner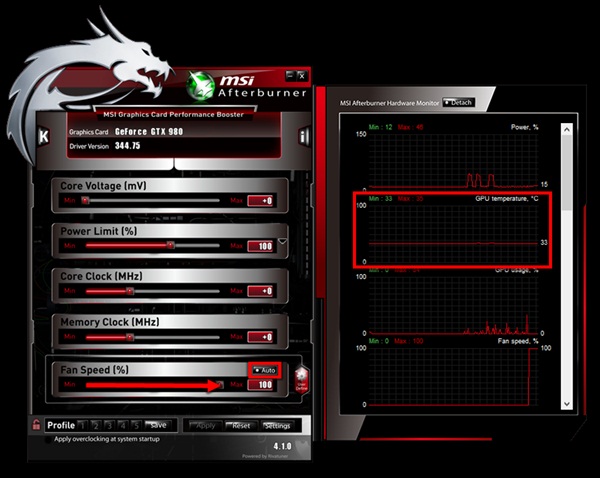 MSI Afterburner is an overclocking software, but when a user knows to use it to its full potential, it becomes the favourite software for anyone. You get both the mind-boggling features from this software, starting from overclocking of GPU to monitor in-game performance. You say, and this app has it all. It also shows the resource monitor screen when you are in a game, along with frames per second counter outs the cherry on the cake. This makes MSI Afterburner the first choice for any gamer. To download MSI Afterburner, click the below button.
Download MSI Afterburner
This guide was about the best Graphics Card Benchmarking Software and tools available. We hope this guide was helpful to you. If you have any queries or feedback, feel free to comment down below with your Name and E-mail ID. Likewise, check out our iPhone Tips and Tricks, PC tips and tricks, and Android Tips and Tricks for more such tips and tricks. Thank You.